4 Ways HR Leaders Can Encourage Gender Parity In The Workplace

Mogul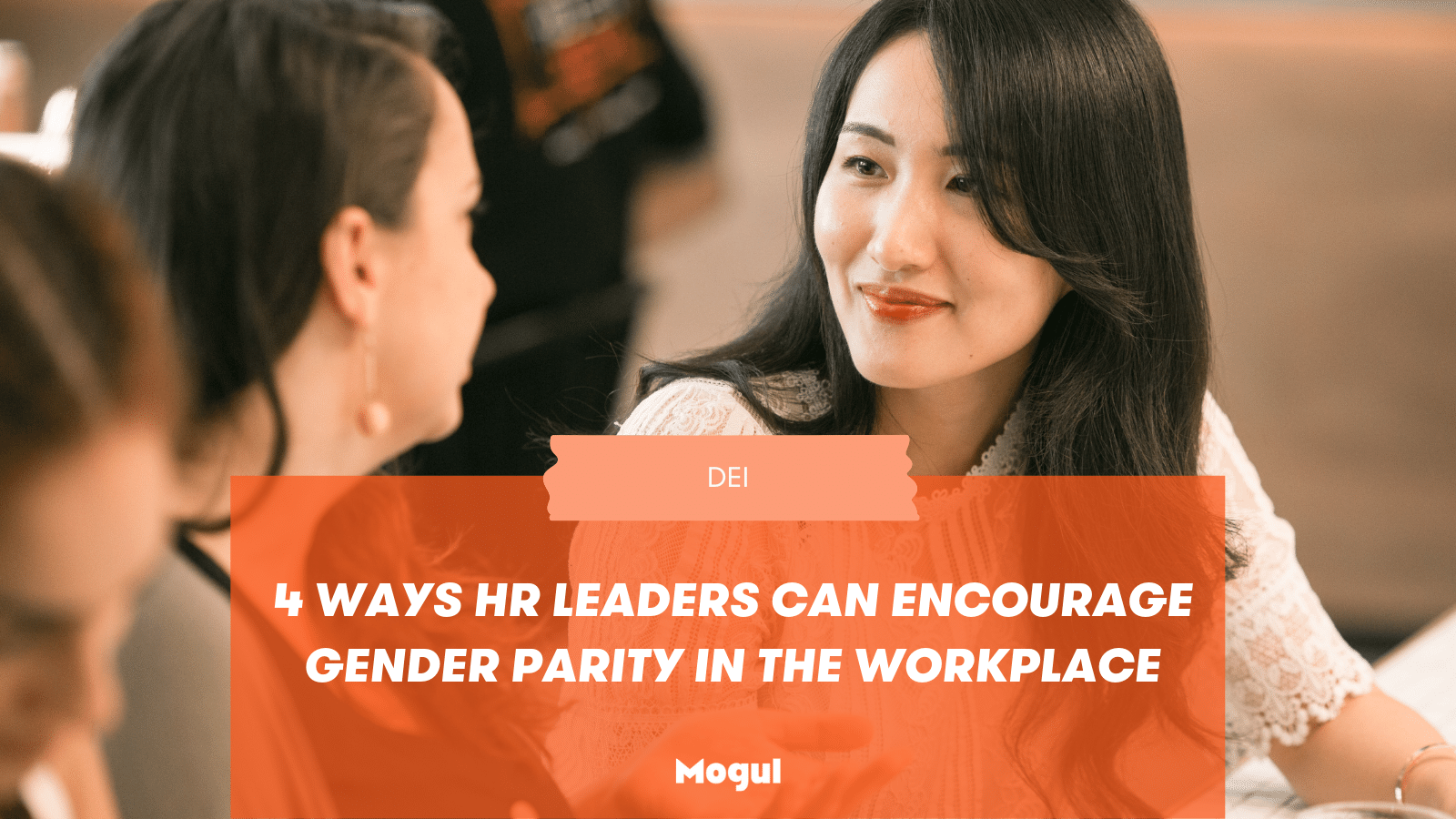 One in four women reports stalling their career or leaving the workforce due to the impact of COVID-19. Women have lost a net of 5.4 million jobs during the pandemic—nearly 1 million more than men.
According to the World Economic Forum's 2021 Global Gender Gap Report, a projected 5% of employed women lost their jobs as compared to 3.9% of employed men.
The slowdown of women in executive roles, in particular, is a troubling trend.
The loss of women in the C-suite slows down the progress of all women across levels and functions. Senior-level women are more likely to advocate for gender and racial equality, sponsor women of color, and mentor young women.
The effects of the pandemic might cost generations of progress in gender parity in the workplace.
In many ways, this is a how problem.
Most organizations understand the importance of diversity in leadership roles and acknowledge the benefits of cultivating a diverse team. But the execution is lacking.
This stall of diversity doesn't just hold women back—it holds the entire nation back. It's time the workplace catches up with our modern world and upgrades the status quo.
As an HR leader, you can make a difference by examining your company's systems to reduce the friction for diverse talent.
1. Use better sourcing technology
When a company needs to fill open positions, the goal has always been to recruit as fast and "efficiently" as possible.
The candidates on traditional recruiting platforms skew toward one category - white and male. This can make your talent pipeline's demographics skewed from the start.
To balance out your demographics and increase the diversity at the top of your pipeline, broaden your sourcing technology. Make use of niche job boards and diversity recruiting platforms like Mogul.
There are no longer good reasons to think of diversity recruiting as inefficient.
Now more than ever, companies can sort through more candidates in less time and filter results based on desired qualifications. What took hours now takes minutes.
Sourcing from "untraditional" sources means you are finding a well of untapped talent that you weren't able to reach before.
2. Implement flexible working schedules
According to the CDC, two-thirds of caregivers are women. Caregivers without proper support experience more burnout, anxiety, and overwork.
Offering flexible scheduling is a great way to support the caregivers (and everyone else) on your team. Studies show that allowing employees the option to flex their working hours dramatically reduces burnout.
Seventy-three percent of employees have said that having flexible work arrangements increased their work satisfaction. It gives parents a chance to spend mornings with their children and offers caregivers of aging family members the space to provide the necessary attention.
Employers also enjoy tangible benefits. They see improved employee engagement, increased productivity, and higher retention rates.
Flexibility in working schedules positively impacts everyone on your team and allows you to support great workers who may need untraditional schedules.
3. Extend leave policies for caregivers
In August 2020, Ball State University examined 353 companies in the Fortune 500. Only 72 percent offered some form of paid parental leave—28 percent didn't offer paid parental leave at all. For the companies that did offer paid parental leave, almost half offered nearly twice as much paid leave to mothers than fathers.
Two-thirds of caregivers in the U.S. workforce are women. So to better support women, we need to promote a system that allows both men and women to shoulder the load equally.
But paid leave needs to be extended for more than just parents. Everyone benefits. Extending paid time off allows employees to take care of themselves or loved ones when the unexpected happens.
Currently, only 5 percent of companies offer paid time off. The average American worker only gets ten vacation days a year. For caregivers, people with disabilities, and everyone else, better leave policies mean they can take care of what they need to and still do their best work.
4. Nurture diverse talent with ERGs
With diverse teams, internal initiatives like employee resource groups and affinity programs can empower mid-level talent and promote opportunities for career advancement.
ERGs act as the voice of your diverse customers, amplify the voices of minorities in your workforce, and provide inspiration and mentorship.
When young women don't have access to a mentor or a role model, they often self-select out of a career path before even giving it a try.
After all, you can't be what you can't see. Women-to-women mentorship can also help build confidence and better equip the mentee to overcome gender-specific obstacles in the workplace.
Build employee resource groups to support women and all of the diverse groups in your organization. You will be enhancing the opportunities for your diverse talent to thrive.
Making a commitment to gender parity in the workplace
As an HR leader, you have a unique opportunity to influence the diversity of your workforce. We need to create systems that actively work to combat bias and encourage diversity. Institutional change is the backbone that will support all of your DEI efforts.
Ready to begin? Here at Mogul, we are experts in diversity recruitment. We would love to help you reach gender parity in your workforce.