How Employee Resource Groups Help HR Build Better Teams

Mogul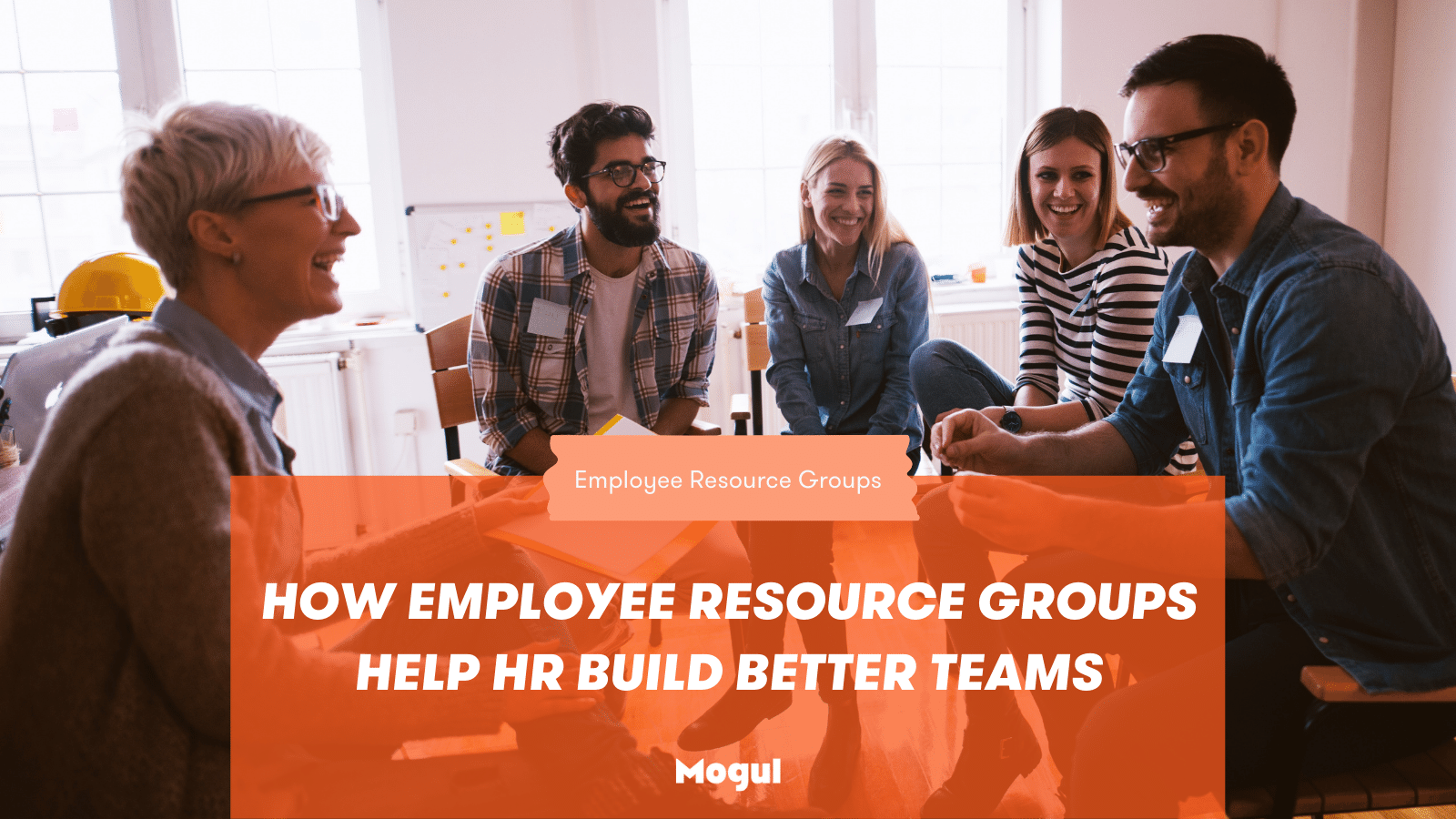 Are you getting the hires you need?
Is your pipeline filled with qualified candidates? If not, it might be time to call for backup.
Employee Resource Groups (ERGs) can be HRs secret weapon.
When leveraged effectively, they can help at every stage of the employee lifecycle – from recruitment, retention, engagement, to advancement.
At Mogul, we're proud founders of International ERG Day.
If your organization has ERGs, or you're considering developing your first, here's how your ERGs can help HR build better teams.
Innovative recruitment
HR thrives when they have warm leads.
Warm leads provide HR with more candidates' information than a resume alone. ERGs can play a role by reaching out to their members and asking for referrals.
We live in a hyper-connected world, so leveraging employee referrals can drastically cut down time-to-fill.
ERGs can also provide insights into existing employees and help HR build internal candidate pools.
You could uncover workers whose talents have been underused and are ready to move up.
This knowledge can help you fill open positions with those who already work for the organization.
Internal recruiting rather than external hiring has many benefits, including increasing employee morale and performance.
Authentic retention
Retention is one of HRs most critical responsibilities.
ERGs can help with retention by fostering an inclusive culture within the organization.
The best ERGs regularly hold events for members and allies to learn and connect.
These relationship-building activities create trust and community, leading to a workforce that takes pride in the company.
ERGs can enhance the employee experience. Members of ERGs often gain access to more company resources than non-members, making joining a group even more enticing.
Inclusive engagement
ERGs play an important role in employee engagement.
As a company's workforce becomes more diverse, ERGs bring employees together. Engaged employees are one of the leading factors in employee satisfaction.
Keeping employees engaged has become a strategic business objective — the more engaged an employee, the higher levels of productivity and quality of work they experience.
ERGs can bolster engagement by ensuring business leaders prioritize culture.
They help create equitable hiring and advancement practices, develop mentorship opportunities, and inspire employees through the company's mission, vision, and values.
Accelerated advancement
Finally, ERGs can help HR through career pathing and advancement mapping.
The goal of career pathing is to align opportunities for employees based on their skill set, interests, and career objectives.
Career pathing enables HR to enhance the development of their workforce.
An ERG is all about personalization and connection.
It's part of an ERG leader's job to learn about their members to help personal and professional growth.
This type of personal insight is a big help to HR in ensuring the employees' skills and interests are accurately represented on the map.
ERGs can act as a reference for any ERG member in discussion for promotion and advancement.
Teamwork makes the dream work
The collaboration between HR and ERGs can propel your hiring practices to new heights.
To learn more about leveraging ERGs, check out our definitive guide on building ERGs that will unlock your business's greatest potential.