How to Overcome Unconscious Bias in Your Recruitment Process

Mogul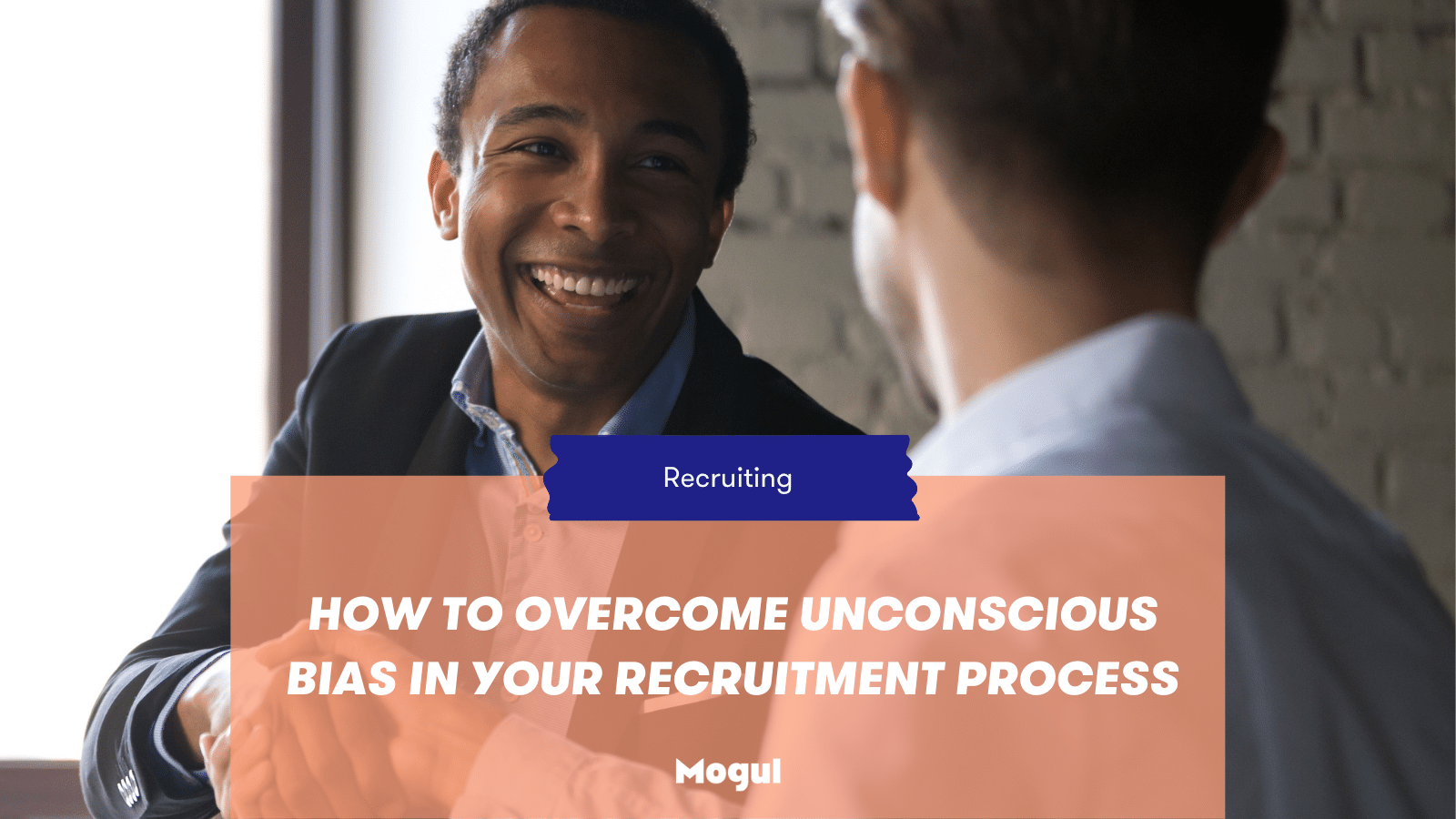 We all have unconscious biases. And it affects every aspect of the workplace -- from your employee satisfaction to your brand perception.
Let's face it, overcoming unconscious bias is difficult – and costly. The estimated cost of unconscious workplace bias is projected at $64B annually.
That's the cost of losing and replacing workers due to unfairness and discrimination. And this amount doesn't include legal costs when companies have to defend themselves from disgruntled former employees.
Creating a diverse and inclusive work environment relies on removing unconscious biases in your recruitment.
At Mogul, we work with the Fortune 1000 and the fastest-growing organizations to help place diverse talent. We provide our diversified search partners with exclusive unconscious bias training to best prepare candidates for diverse leadership.
Here are our top 5 ways to overcome unconscious bias in your recruitment process.
Openly acknowledge bias
Biases exist. We all have them. Most of the time, we don't notice them (hence the "unconscious" part).
Also called "implicit bias," understanding the nature of unconscious bias is essential. Our brains are built to categorize information in service of saving energy. This categorization is what gives rise to confirmation bias. In short, our brains put people into buckets without us realizing it.
Understanding this important concept can help individuals approach their own biases in a more informed and open way. Talking about our biases allows us to challenge and change them.
This also allows company leaders to promote respectful dialogue, invite transparent conversations, and create an environment conducive to learning.
Especially for your hiring managers, consider facilitating discussions and training sessions that encourage bias literacy. It teaches us the types of unconscious bias that are the most common, so we know what to look for. Evidence suggests that providing unconscious bias training for team members can reduce the impact of unconscious bias in the workplace.
Write inclusive job descriptions
Unconscious biases in job descriptions can be a major turnoff for diverse talent. There are a few common issues we see:
Gendered job titles. For example, using "salesman" instead of "salesperson."
Gender bias descriptors. Studies suggest that fewer women tend to apply to job ads that use descriptors that are coded as masculine, such as "assertive," "adventurous," and "dominant."
Binary pronouns. We still see pronoun bias all the time. Using "his/her" or "he/she" language is an honest mistake. But pronoun bias excludes candidates from the LGBTQ community who don't identify as male/female. Luckily, this is an easy fix. "Their" language is the more inclusive choice.
Need a deep dive into writing better job descriptions? We previously shared our top five ways to write inclusive job descriptions.
Develop a diverse interview panel
Diverse interview panels are one of the best ways to avoid unconscious bias in recruiting candidates.
These panels comprise individuals of varying orientations, representation groups, and opinions. And when paired with a structured interview process (more on structured interviews below), you create a robust interviewing process that greatly reduces bias.
Another significant benefit is that it provides candidates with a better interview experience and bolsters your employee brand.
Why? Put yourself in your candidate's shoes. Being interviewed by people with different backgrounds, experiences, and worldviews send a message to your candidates that diversity, inclusion, and equal opportunity are important to your company.
A diverse interview panel is a great opportunity to learn how to train hiring managers.
Unconscious bias training for hiring managers also serves your candidates by giving them a well-rounded perspective before deciding if the opportunity is right for them.
Conduct structured interviews
A diverse interview panel pairs well with a standardized interview process.
Unstructured interviews might be more conversational and qualitative, but they lack reliability, consistency, and fairness.
If you want to be the one who wins the best talent, you need to have well-structured and standardized interviews.
Create a list of questions that you ask all candidates. Focus on the candidate's past experience, strengths and weaknesses, job requirements, and abilities and assesses the person from there.
Leverage Technology to Diversify Candidate Pools
Technology allows you to source and screen candidates faster by using large amounts of candidate data.
Recruiting technology can process massive amounts of information rapidly and drastically helps cut down on the entire hiring process.
Given that speed is crucial for hiring top talent, we feel leveraging technology in the recruitment process has become an essential part of the business. That's why we created the Mogul Recruiter Tool.
Our innovative technology will provide you with exclusive access to 430MM candidate profiles. We leverage our technology to deliver fully diversified searches that accelerate the average placement time by nearly 70%.
Our Recruiter Tool allows recruiters to filter by diversity status (gender, ethnicity, veteran, student, LGBTQIA+) to diversify their talent pipelines.
With Mogul, recruiters have uncapped access to talent; all search results are displayed, and we provide our users' email and Mogul profiles for a higher response rate. See our Recruiter Tool in action.