Top 3 Trends for Employee Resource Groups in 2022

Mogul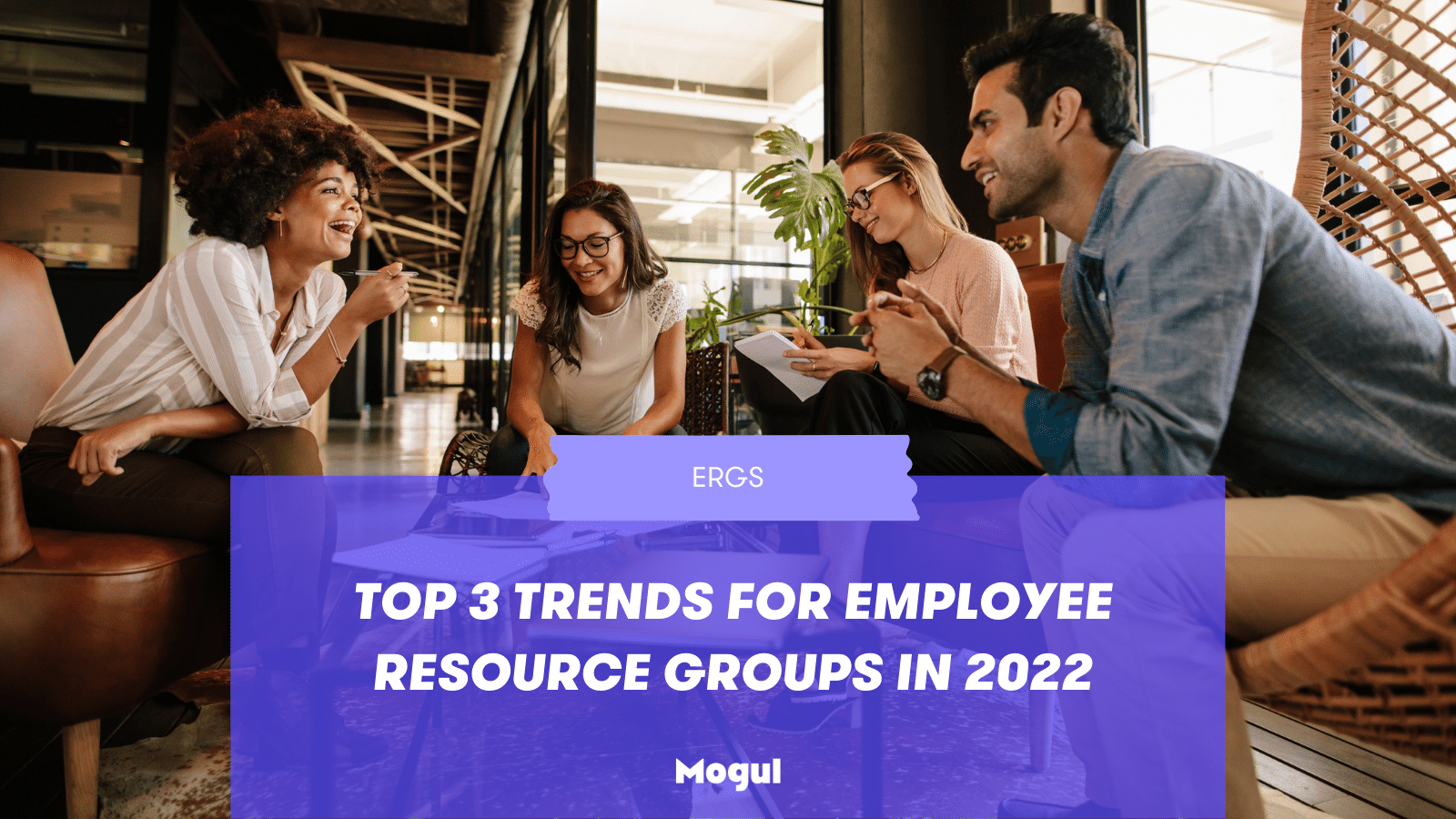 Employee Resource Groups (ERGs) have become a ubiquitous part of cultivating a diverse, equitable, and inclusive workforce.
Recently, as race issues are starting to be more widely talked about after the Black Lives Matter protests, people have questioned the representation challenges in not only the companies they work for but also shop with. Now more than 90% of Fortune 500 companies champion ERGs.
And 2022 is accelerating this growth even faster.
Here at Mogul, we are proud founders of International ERG Day.
International ERG Day celebrates and educates companies on how they can cultivate ERGs in their organizations.
And we are beyond excited about the trends we're seeing in 2022.
If your organization is thinking about developing your own ERG, read on to find out the top trends that will set your ERG apart from the rest.


1. Greater focus on business objectives
Today's ERGs are evolving from simply providing a forum with a group who share common lifestyles, challenges, or similar interests, to a multifaceted strategic entity that has the capacity to support:
Customer relationship management, and more.
Many ERGs now sport an executive champion who helps decide engagement initiatives and advocates for the annual budget.
Now more than ever, business leaders understand the massive benefits of ERGs.
So if you're developing or innovating your ERG, make sure you think about what you can do for the business's bottom line.


2. Deeper collaborations for inclusion
Collaborations between ERGs aren't necessarily a new trend.
But over the last two years, we've seen that collaborating cross-ERG creates even more inclusion across a diverse organization.
And by cross-ERG initiatives, we mean promoting events and programs to potential allies as much as their own demographic.
Collaborating with other ERGs allows for events and initiatives to be educational for allies and other diverse groups. This is where true inclusion begins.
Cultivating allies curates an environment for employees to come together and support one another on issues that impact everyone and sets the standard for companywide norms.


3. Budgets for ERG leaders
Nothing meaningful is accomplished without backing from executive leadership.
Many organizations are now recruiting an executive to champion the group initiatives and advocate for a budget.
Providing ERGs with a budget allows them to run events, bring in educational speakers, and compensate ERG leaders for the extra time they spend on management outside of their regular work responsibilities.
Many ERG leaders spend a significant amount of additional hours in their week to oversee responsibilities for their ERGs.
Recently companies have started offering a stipend to the ERG leader which goes a long way to let them know that they are appreciated.
But receiving a budget for initiatives and compensation for their time incentivizes leaders to create programs that are enriching, educational, and will bolster the overall business.
Business with a human touch
At the end of the day, developing a high-performing ERG is about interpersonal relationships between employees, organizations, and the community.
If there's one trend for 2022 to focus on, it's to champion what makes everyone different. Because it's our differences that help unlock the world's greatest potential.
Ready to level up your ERGs? We'd love to see you at International ERG Day in November.