Top Leaders in DEIB: 2022

Mogul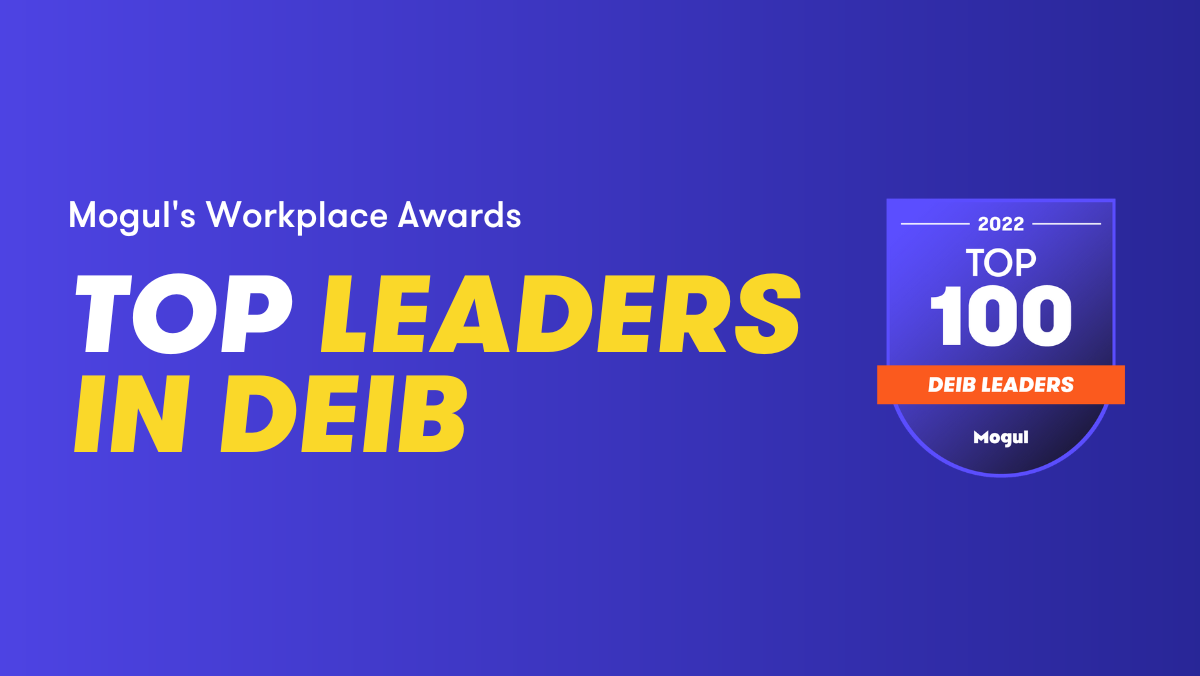 2022 was another crucial year for diversity, equity, inclusion, and belonging.
Now more than ever, organizations and leaders have listened to their employees and customers to develop progressive initiatives to introduce fair workplace practices.
This list celebrates those leaders.
Mogul's Top Leaders in DEIB is made up of professionals across functions and around the world. This list highlights that whether you're CEO, Head of DEI, CHRO, a professor, or an author, you can be a champion for DEI.
Here are 2022's winners:
Beck Bailey, Managing Director of Global Inclusion & Diversity, Accenture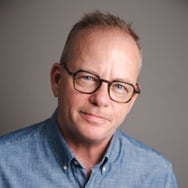 Beck Bailey is the global leader of inclusion & diversity at Accenture, responsible for helping over 710,000 people feel a sense of inclusion and belonging at work.
Beck manages a team that sets the firm's I&D strategy and enables stakeholders to drive inclusive and equitable practices across our global footprint, allowing all our people an equal opportunity to reach their full potential and thrive.
Michelle A Banks, Chief Diversity & Inclusion Officer, Kohl's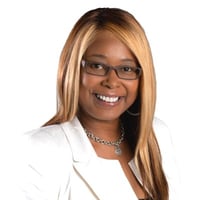 As Chief Diversity & Inclusion Officer at Kohl's, Michelle leads the company's enterprise-wide D&I efforts, including training and development, strategic initiatives across the business, and leadership of both the company's D&I Task Force and its D&I Council. She also works across the company—including the marketing and merchandising groups—to help them better serve Kohl's diverse customer base.
Michelle has more than 25 years of experience in the retail industry, including holding several progressive leadership roles during her 12 years at Kohl's and leadership roles at DSW, Gap, Marshall Fields, and Donna Karan.
DK Bartley, Chief Diversity Officer, Moody's Corporation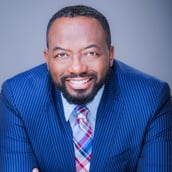 DK is an experienced Diversity and Talent Acquisition Executive with a demonstrated history of working in the media, advertising, luxury & entertainment industries. DK is skilled in Executive Search, Management, Leadership, Marketing, Diversity, and Global Talent Management.
He is a key client D&I and Talent Acquisition Partnership management for LVMH, Microsoft, P&G, American Express, United Airlines, P&G, and ABInBev. DK is a Human Resources professional with a Master's Degree in Communications and Broadcasting from the New York Institute of Technology.
Jan Berger, President and CEO, Health Intelligence Partners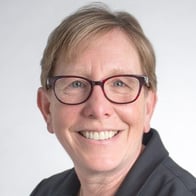 Jan is a senior executive with significant board and board leadership experience, an author, chief executive officer, and Fortune 100 corporate officer. Jan has proven successful in public, private, and government services over the last 30 years in healthcare and consumer goods/services. In 2009 Jan founded Health Intelligence Partners as a global consultancy.
In addition to her consulting, Jan offers her experiences and insights through her participation on healthcare, veterinary, and consumer product boards. She presently sits on the boards of GNS Healthcare (Lead Independent Board Member, Chair of Compensation, Member: Audit Committee), Tabula Rasa (Member: Nominations, Audit, Governance), and UCB Pharmaceuticals.
Angie Bergner, Vice President of People and Business Operations, Veris Insights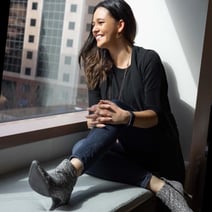 Angie is a People Ops Leader, a DEI Practioner, a career coach, a Latina, and a mom. She is a proud graduate of The Ohio State University with a degree in Interpersonal Communications. She has certifications in DEI through AIHR Academy and Berkeley's Center for Intercultural Leadership and is a certified career coach.
Everything Angie does is driven by my desire to invest in people's growth so that they can achieve their improbable. She has dedicated her career to developing professionals through meaningful programs, trainings, career coaching, and now through building a world-class company culture as the VP of People & Business Operations at Veris Insights.
Angie is passionate about DEI (Diversity, Equity, Inclusion) because those are the foundational blocks to any organization's success. The recruitment process, onboarding, and the continual learning & development practices that organizations adopt and follow will directly correlate with an organization's ability to succeed and thrive, create and maintain high-performance teams and retain diverse talent.


Levi Booser, VP of People, Voyage Foods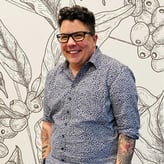 Levi is an empathetic leader with over 14 years of progressive People Operations and HR experience. Their work has included translating strategic business goals into successful and meaningful people and culture programs.
Levi believes organizations can do more to include historically and systemically excluded people from communities. They urge us to take action and create kinder, more loving, and exemplary workplaces where inclusion is non-negotiable.
Sinead Borgersen, Director HR Business Partnering, Inovalon

-Trusted Senior Global HR leader People, Talent, and Operations with a customer-centric focus. Experience scaling, startups, fortune 500, merger/acquisition, & successful spinoffs. Strategic Business Partner, Advising, Coaching Directors, VPs, GMs, C-level enabling them to get what they need to get done, as quickly as possible.
Active learner, customer focused support/engagement, passionate about data-driven decisions/information science, and building communities. Develops HR strategies and hands-on achievement of overall business objectives. Develops comprehensive, strategic, and progressive talent acquisition, development, and retention plans to meet current and future org needs. Translate business performance gaps into learning & development opportunities, strategies, and programs.
Develop and implement thoughtful Total Rewards programs that help drive competitive advantage. Develop, implement, and administer various HR policies, processes, relating to areas such as employee relations, employee engagement, diversity, equity and inclusion, compliance, workforce planning, Realistic optimist, down-to-earth Irish sense of humor. Have served several for-profits and non-profit boards in the USA. Coordinated blood drives for the last 10 yrs/volunteered as an ally/advocate
Victoria Bracco, Chief Innovation Officer / Director of Corporate Sales, American Fashion Network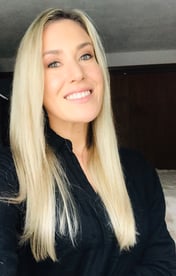 Victoria Bracco is the Chief Innovation Officer & Director of Corporate Sales at American Fashion Network (AFN). Victoria is instrumental in delivering key principles behind innovation – leadership, creating networks, harnessing idea development, leveraging the right incentives, building/managing an effective, transparent and efficient innovation process, and creating, developing, and executing marketing and PR efforts within the company.
Victoria has assisted in supporting ways to create a culture of inclusion, equality, and belonging and has been active in moving the organization forward with its diversity and inclusion strategies.
Victoria is passionate about bringing the conversation to life regarding diversity and inclusion and is proud to work at AFN. This company recognizes diversity, equity, and inclusion as not an option but a necessity.
Rosemary Bracy, Director, Talent Acquisition, MidPen Housing Corporation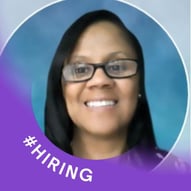 Rosemary has 20+ years of experience in human resources, recruiting, project management, people management, workforce planning and development, compliance, and finance.
She has excellent interpersonal relationship skills with the ability to cultivate positive and productive working relationships with diverse groups. Rosemary is highly effective at strategically collaborating with internal and external clients.
Angela Briggs-Paige, Chief People & Culture Officer, Opportunity@Work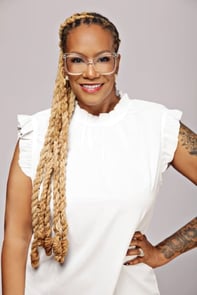 Angela Briggs-Paige is the Chief People & Culture Officer, where she is responsible for driving a people-first strategy that is grounded in Opportunity@Work's mission to rewire the U.S. labor market so that all individuals Skilled Through Alternative Routes (STARs) can work, learn, and earn to their full potential, and directly correlates to the company's business roadmap.
Angela is passionate about diversity, equity, inclusion and belonging. She understands that 'people can't be what they can't see' and as such makes intentional decisions to drive a workplace culture where people are seen and valued for who they are so that they can thrive. It is this foundation of psychological safety that allows organizations to be more productive, more empowered and more innovative.
Angela is a Certified MBA graduate with a concentration in Management & Strategy. She is currently completing her PhD in Human Capital Management from Bellevue University. Angela is also a certified Senior Professional in Human Resources (SPHR), a SHRM Senior Certified Professional (SHRM-SCP), Certified Diversity Recruiter (CDR) and a Certified Diversity Executive (CDE).
Alex Brown, Global Recruitment Marketing Manager, Booking.com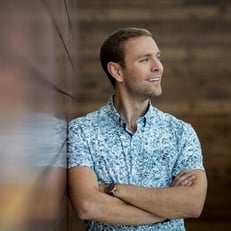 Alex is a digital media evangelist, career marketer, and exceptional human resources communicator. With over 12 years of experience managing talent acquisition advertising, recruitment marketing, employer branding, and social recruiting efforts, Alex is contributing to the resurgence of the global travel industry in 2023 and beyond.
Alex arrived in the Netherlands in April 2021 and has since taken on the Global Recruitment Marketing Manager role for Booking.com. His scope includes all strategic efforts around talent attraction, advertising, media, strategic partnerships, and more. With the goal of the Connected Trip in mind, Alex is helping Booking arrive at our destination of being a world-class employer of choice, particularly in technology and operations talent.
Alysha M. Campbell, CEO and Founder, CultureShift HR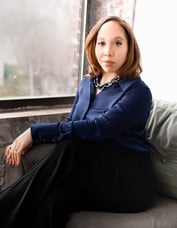 Alysha is an award-winning, best-selling author and a highly respected Strategic Diversity, Equity, and Inclusion Leader with a decade of experience encompassing all facets of Human Resource Management and DEI. From executing successful multi-million dollar workforce diversity and optimization projects to spearheading inclusive employee culture initiatives, Alysha has indeed seen and done it all in the DEI space.
Her passion for the industry has led her to start her HR Consultancy and Strategy agency - CultureShift HR. As Founder and Principal, Alysha uses her business acumen to help companies utilize and engage their best talent while creating purposeful, diverse, and inclusive work environments that help businesses grow and thrive.
Through her experience and foresight in the Canadian, US, and International talent space, Alysha has developed an eye for talent engagement patterns and their effects on culture. As a speaker and entrepreneur, Alysha partners with and teaches organizations her proven process of aligning their talent with corporate objectives to achieve more and increase profitability.
She enjoys sharing trade secrets to help businesses discover the benefits of a high-performance culture, the increasing value of employee engagement, and the ins and outs of talent acquisition.
Jaclyn Calovine, Director, Talent Operations, WHOOP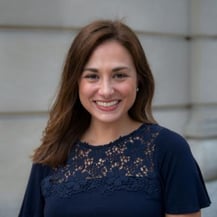 Jaclyn is the Director of Talent Operations at WHOOP, a Boston-based company that creates a health and fitness wearable that monitors sleep, recovery, and daily strain to deliver actionable insights for people looking to unlock human performance.
As the Talent Ops Director, Jaclyn oversees the Company's DE&I strategy and efforts and training, learning, and development. She also seeks to develop strong, proactive, and bidirectional feedback loops between all People functions and key constituencies within the organization.
Under Jaclyn's leadership, WHOOP developed a comprehensive DE&I strategy with a significant emphasis on inclusion and equity efforts, including creating six Employee Resource Groups, which have increased employee satisfaction and engagement as the company scaled from 150 to 500+ employees.
Jaclyn also serves as an advisor to the Talent Acquisition Team and other key stakeholders as WHOOP aims to incorporate DE&I concepts into the DNA of the company and firmly believes that inclusion and equity efforts should be everyone's responsibility.
Maria Aveledo, Chief Business Officer, Octane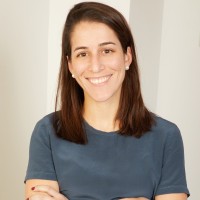 Maria Aveledo is Octane's Chief Business Officer, overseeing the People, Operations, and Strategy teams. In this role, Maria is responsible for the day-to-day operations and customer and employee experience at Octane. Maria was the VP of Operations and served as Octane's Chief of Staff before being promoted to the Chief Business Officer in 2020.
As the Chief Business Officer, Maria is integral to Octane's DEIB initiatives, inclusive practices, and benefits at Octane, Maria embodies their core value of "embrace diversity of people and ideas''. Maria works closely with employees across Octane's organization to ensure that their people are supported and feel comfortable bringing their whole selves to work each day.
She drives the DEIB initiatives internally, identifies and partners with Octane's external diversity advisors, listens to employee feedback and implements changes based on that feedback, and ensures that their benefits and policies create a diverse and inclusive workplace.
Nicole Caracci, Director of Talent Acquisition, Athletic Greens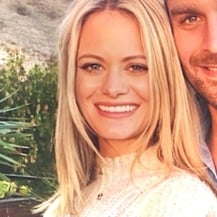 Nicole is a Talent Acquisition and People Operations leader and loves what she does. More importantly, Nicole loves helping others find what they love to do.
There are big things in store here at Athletic Greens, but they can't do it alone. Head to their AG careers page to view all the open positions Nicole's team is currently hiring for!
Kenefra Carter, DEI Program Manager, The Mom Project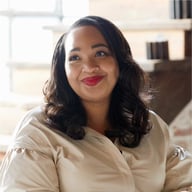 As a single mother and woman of color, Kenefra had put many limitations on herself, all the things she believed she couldn't do or be. The rooms she never thought she could access. This last year has removed Kenefa's barriers and given her confidence she has never known.
She also encourages more companies to open their doors and create space and access for moms and women of color. The gift you get in return is priceless!! She encourages you to take one step. You never know the journey it will take you on.
Kenefra has given us our DEIB life. She has revitalized our ERGs, renaming them Ohana groups (families we choose, and no one gets left behind). She is also leading the charge to implement new ERGs around the five pillars of belonging. Kenefra has created a safe space and inclusive workplace where no one feels afraid to be themselves. She is inclusive, respectful, and everything you want in a DEIB leader.



Khushboo Chabria, Diversity & Inclusion Program Manager, Neurodiversity Pathways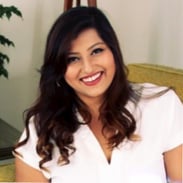 Khushboo's career mission is to create more opportunities and inclusive workplaces for neurodiverse talent. By partnering with organizational leaders to design, develop, and integrate DEI solutions, she believes neurodiverse talent can feel welcomed and celebrated.
Jason Chateauneuf, Human Resources Director, CNC Software, Inc.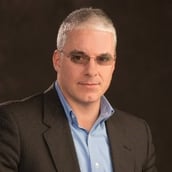 Jason is a collaborative, team-oriented Sr. Human Resources professional with experience across the full HR suite. He has proven success in developing the internal framework and architecture necessary to create an informed, supportive, proactive HR team capable of executing best-in-class recruitment, employee relations, compensation, training & development, talent planning, HRIS & human resources administration, organizational planning, and workforce development.
Jason is a compassionate, involved leader capable of relating to and engaging with employees at all levels. He is a positive, analytical thinker, creative problem solver, and developer of talent with the ability to affect change at the department, division, and enterprise levels.
Daniel Choi, SVP of People, Slickdeals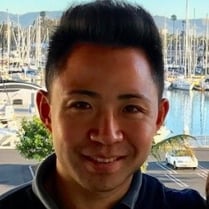 Daniel is a human resources leader and driver of business performance. He has experience translating the business agenda into people strategies and executing to deliver results.
He is passionate about developing, mentoring, and coaching managers and leaders responsible for cultivating environments to get the best out of individuals and teams. Daniel has strong relationship-building, influencing, and collaboration skills.
Daniel is adept at scaling high-growth organizations, understanding complex business situations, conducting root-cause analysis, and problem-solving to drive change.
Chelly Conley, Director of Global Diversity, Inclusion, and Belonging, KnowBe4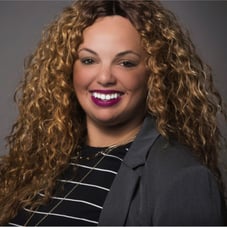 Chelly Conley has over ten years of experience in human resources, currently working as Director of Global Diversity, Inclusion, and Belonging at KnowBe4, the world's largest security awareness training and simulated phishing platform with multiple locations globally.
Chelly's expertise has developed into DEI, advocacy, coaching, mentoring, training, and employee engagement. She is on the Board of Directors for the Florida National Diversity Council and the Advisory Council for the National Coalition for Racial Justice & Equity.
Chelly is also the Director of College Relations on the Board of Directors of the Tampa SHRM Chapter that focuses on partnering with universities to educate students on the importance of diversity and inclusion.
Chelly has developed the DEIB department from the ground up, establishing a foundation focusing on career development, employee resource groups, training & development, and international DEIB strategy.
Her primary role has been to create strategies and partnerships throughout the organization to implement diversity and inclusion at every level across business groups. Chelly currently leads a career development program to increase hiring for underrepresented candidates.
Cassie Cristo, New Business Verticals Sourcing Specialist, DoorDash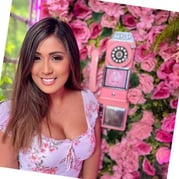 Cassie is a rockstar recruiter, devoted candidate advocate, and passionate employment matchmaker who humanizes resumes and hiring experiences one candidate at a time.
She is a Sourcing Specialist II on the New Business Verticals team and serves in the Air Force Reserves. Cassie's position supports the recruiting strategies and operations for DashMarts and DoorDash Kitchens. Her unique military and recruiting background is used to create initiatives, processes, and strategies to recruit underrepresented and diverse candidates.
Noelle Daly, Co-founder, Accessibility Standards & Compliance, Mobility Mojo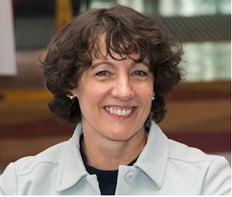 Mobility Mojo provides a digital, building accessibility self-assessment tool for workplaces worldwide. Companies can establish a baseline level of accessibility in any building at a given time and then measure continuous improvements.
This innovative solution is cost-effective and scalable. Designed for office managers to walk through their premises, answer questions, and take measurements and photos using their smartphones. Their office/workplace product is based on 190 accessibility criteria which correlate to international standards on the accessibility of the built environment.
Audits usually take 3 to 4 hours to complete, and a comprehensive report is provided showing the building's current accessibility score along with CapEx light and CapEx intensive areas to improve. Aimed at helping companies improve their Diversity, Equity & Inclusion, and ESG goals.
Angel Colon, Senior Director of Diversity, Equity & Inclusion & Supplier Inclusion, The Kroger Company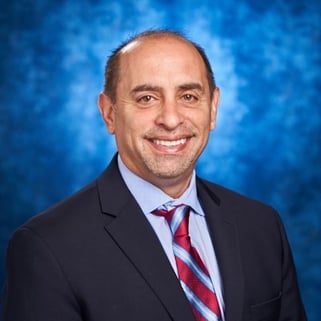 Angel is currently the Senior Director for Diversity, Equity, & Inclusion (DE&I) and Supplier Inclusion in one of the country's largest supermarkets and multi-department stores.
Throughout his career, much of his work has revolved around designing, implementing, and tracking various components of DE&I strategies within business settings.
With a professional history that has seen considerable success in advancing the principles of DE&I across various corporate endeavors, Angel is confident that he can deliver the same degree of success in any undertaking.
Arjun Devgan, GVP, Customer Success and Growth, Amplitude Analytics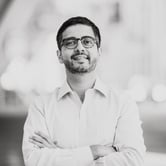 Arjun leads Amplitude's Customer Success organization globally. First executive hired to build out the entire post-sales experience (Customer Success, Professional Services, Education, Success Programs, and Support). Delivered industry-leading retention rates as the company grew ARR from $50M to $200M+ on the path to 2021 IPO.
Founding member of the services team at SaaS pioneer NetSuite (now Oracle NetSuite), contributing to the company's successful 2007 IPO, revenue growth from $20M to $1B, and services team growth from 4 to 500+. Created first true cloud implementation methodology used by 1,000s of companies. Led build-out of first North American field office from the ground-up.
Firm believer in CS = CO + CX (Customer Success = Customer Outcomes + Customer Experience).
Expert in deploying a cutting-edge CS model focused on scalable growth and powered by exceptional talent and process. This includes aligning pre-sales and post-sales, designing implementation offerings, monetizing services, designing success programs focused on adoption, advocacy, and growth, launching education offerings, and data-driven digital CS programs. Designed the renewal management process from scratch at multiple SaaS companies.
As a former Consultant, extraordinarily passionate about operations and the role of business systems in creating insights and scale.


Ethel Dickerson, CEO Action for Diversity & Inclusion Strategy & Operations Leader, Pricewaterhousecoopers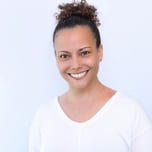 Ethel has over 20 years of human capital experience, including developing and implementing people strategy, coaching and development, performance management, compensation planning, campus and experienced recruiting, diversity and inclusion, and corporate responsibility.
She has extensive experience in the recruitment, development, talent management, and retention of a diverse population and is a PwC Advanced Facilitator.
Ethel is certified through The Leadership Circle, completed the Institute for Professional Excellence in Coaching (IPEC) coursework, and named the 2015 Outstanding Business Leader by the Washington Metro chapter of the National Association of Black Accountants (NABA).
Paul Francisco, Senior Vice President- Chief Diversity Officer at State Street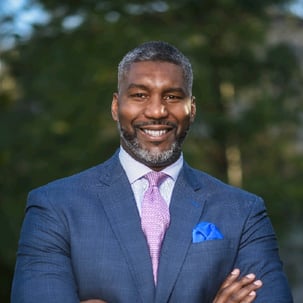 Paul currently leads State Street's Inclusion, diversity, and equity strategies, as well as their workforce development and Affirmative Action strategies–focusing on equitable access and opportunities for all.
Before joining State Street, Pauk was a Managing Director and Co-founder of Foster & Francisco LLC, an executive search and diversity consulting firm based in Boston. He also has led recruitment and Relationship Management functions at Bank of America and Fidelity Investments
Rubiena Duarte, VP of People, Culture, and Diversity, The Walt Disney Company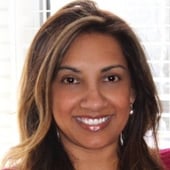 Rubiena has over 20 years of experience in Philanthropy, Human Resources, and Diversity & inclusion. My background of working globally across Europe, North America, Africa, and the Middle East has given her the unique expertise that has provided her with hands-on experience working with leaders from diverse backgrounds, including CEOs, senior managers, and key talent. She is a collaborative thought leader. She has successfully lead teams as well as worked within many team environments both virtually and on-site.
As a Global Diversity & Inclusion leader, Rubiena has integrated D&I best practices within organizations, business units, and teams. Her aim is to collaborate with leaders to ensure that these practices are not seen as add-ons but clearly integrated into the business strategies and bottom line.
Fanesse George, Assistant Director of Staff Diversity & Inclusion, Weill Cornell Medicine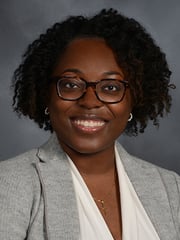 Fanesse serves as the inaugural Assistant Director of the Office of Staff Diversity & Inclusion, & Engagement at Weill Cornell Medicine in New York City. In this role, Fanesse oversees inclusion & belonging programs that impact over 8,000 employees. Her mission is to partner with WCM business units and stakeholders to infuse inclusion into the fabric of the employee experience with an emphasis on belonging. She enjoys connecting with staff directly and helping managers foster inclusive teams.

Amongst a wide range of initiatives, she has spearheaded the establishment of Weill Cornell's Staff Equity & Inclusion Council and institution-wide anti-bias training. Fanesse joined Weill Cornell Medicine seven years ago and has leveraged her various Human Resources and Diversity roles to bring creative and forward-thinking solutions to the organization.
Sonali Das, Chief People Officer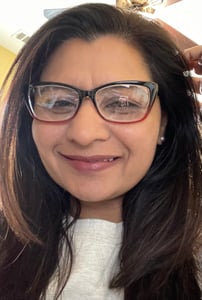 Sonali Das is a Chief People Officer currently working for a software company. She is CDP
(Certified Diversity Professional) and a Leadership Coach with 20+ years experience in HR. She
has worked in Asia, Europe, Middle East and North America with global organizations in
Information Technology Marketing, Logistics, Higher Education and the Finance sector. She has
been visiting faculty at GSU, Devry University and Chattahoochee Tech and is PHR, SHRM-CP
certified and has a Masters in HR Management and MBA in HRD.
Starlet Farrar, Sr. Manager, Diversity, Equity, and Inclusion, Zeta Global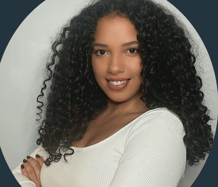 Starlet is a fearless diversity, equity, and inclusion champion with over ten years of professional experience. As a biracial woman with a non-traditional upbringing, Starlet has first-hand experience navigating spaces not built for people with similar backgrounds.
Much of her professional career was spent dealing with corporate America's inequities and systemic racism, which ultimately fueled her passion and drove her to pursue a career where she could make a difference and create safe working environments for others.
In her current role as Senior Manager of Diversity, Equity, and Inclusion, she manages global initiatives from ideation to completion. These programs range from inclusive recruitment leading various Employee Resource Communities, hosting educational events, and collaborating with multiple business units to drive DEI goals.
Starlet is also the founder of DEI Champions, a central hub of DEI resources for advocates to find the tools and support needed to build inclusive workplaces. As a former DEI volunteer (with no budget or resources) who spent countless hours self-teaching and researching, she understands the importance of community and collaboration.


Hanif Fazal, CEO and Co-Founder, Center for Equity and Inclusion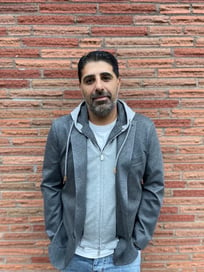 Hanif Fazal is CEO and co-founder of the Center for Equity and Inclusion, which since 2015 has helped more than 115 organizations nationwide implement DEI practices and build a more inclusive culture. As a consulting agency for school systems, professional sports teams, healthcare organizations, nonprofits, and foundations, CEI helps its clients shift their culture and gain the tools necessary to sustain equity for the long term.
Hanif also completed a memoir in which he shares insights from his lived experience as a single father of color. In An Other World: From Survivor to Architect of a Black and Brown-Centered Future, he blends personal stories of his experiences with systemic racism and intersectional identities with more significant lessons about resiliency and building a world in which people of color don't just survive but thrive.
DEIB must delve into organizational culture, mission, and values. It must inform the creation of an Equity Filter and the skills to apply it to organizational decision-making, identity, policies, and procedures. Hanif and CEI's team of facilitators drive transformative change through assessment, facilitated and independent learning, leadership development, coaching, and strategic consultation.
Eric Feinstein, Chief People Officer, Navitus Health Solutions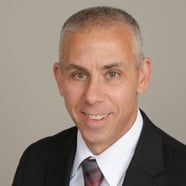 Eric is an experienced HR Executive specializing in management and executive compensation and benefits, non-qualified deferred compensation, broad-based compensation, and benefits strategy and administration, career architecture, and HR Services.
He effectively ensures the alignment of total rewards policies and programs with organizational goals and workforce strategies. Eric has experience working with HR analytics across all dimensions of HR, including talent acquisition, development, performance management, workplace culture, total labor costs, and HR effectiveness.
Eric's professional education includes a Bachelor's degree focused in Actuarial Science from the University of Iowa, a Fellow of the Society of Actuaries, and completion of multiple HR executive development programs, including the two-week HR Learning Partnership at the Results-Based Leadership Institute.
Elizabeth Flood, Vice President of Human Resources, MediaRadar

Elizabeth is a forward-thinking leader and Human Resources professional with unique expertise in developing HR functions, systems, and programs that drive strategy and growth.
Chela Gage, Senior Vice President Talent, Diversity, Equity, Inclusion & Belonging/ CHIEF Member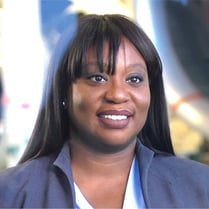 Chela Gage is Head of Global Diversity, Equity and Inclusion at Pratt & Whitney. As a partner and consultant to the business and talent organizations, Chela is responsible for developing and creating the strategic long-term plan and initiatives to advance diversity, equity and inclusion for the Pratt & Whitney global enterprise.

Chela has more than 20 years of experience in talent.
She joined Pratt & Whitney in 2018 as the Associate Director, Talent Management where she revamped the
hiring strategy and created a global Talent Acquisition Center of Excellence for hourly, professional, early career and diversity recruiting. In addition to supporting over 40,000 employees and 6,000 hires annually across the globe, Chela and her teams developed an insourced recruiting model for the United States while successfully streamlining and solidifying recruiting processes across Canada, Poland, and Singapore.
Prior to joining Pratt & Whitney Chela led global talent teams within the high technology, engineering and automotive industries across Japan, Singapore, China, United Kingdom, France, Brazil, and Mexico
Chela's commitment to advocacy led her to work with California Kids Connection, helping families to adopt through foster care. This work later led to the creation of the non-profit organization "Miles Above" which focuses on connecting emancipated foster youth with employment opportunities, mentoring and sustainable housing..
Chela studied employment law at California Empire College of Law and holds a
bachelor's degree in Business Administration from California State University, Sonoma State (SSU).
Tanuja Upadhyay Gairola, Talent Acquisition Leader Clearwater Analytics

Tanuja is a strategic and innovative technical talent acquisition executive with 20-plus years of experience leading global teams across diverse business lines. Her focus has been on leading global organizations with talent acquisition strategies, contingent workforce planning, and leadership development.
Tanuja is a thought leader in developing strategies that lead to enhanced candidate experience, building a talent pipeline, developing alternate sourcing avenues, talent, employer branding, analytics, diversity, and inclusion by building best-in-class talent acquisition teams that focus on delivering the best talent there is.
Elena Gallud, Head of Human Resources, Doen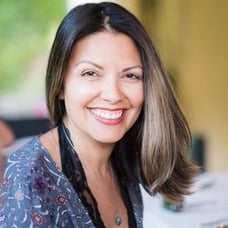 Elena advocates empowering employees by acknowledging the value they bring to the table. She prefers to utilize my skillset and HR expertise for organizations that respect and value diversity in human beings. She considers herself a highly ethical individual and a solutions-based professional.
Elena has the ability to see the big picture to troubleshoot concerns before they become problems. Maintaining a high level of confidentiality in all HR/employee matters is essential to me. She is interested in working for organizations that genuinely want to see their workforce thrive as whole individuals, both personally and professionally.
Samantha Goff, Animation Industry Early Career Outreach, Recruiting, and Development Specialist, Netflix (formerly)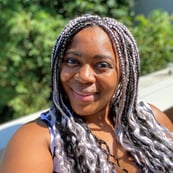 Samantha is a Recruiter, Educator, D&I Instructor, Influencer, Program Manager, Public Speaker, and Mentor in the Animation Entertainment Industry. Most recently, she was the Outreach and Engagement Coordinator for Netflix, where she supported creating and executing global strategies to attract and inspire diverse and underrepresented creative talent. Samantha was also the co-leader of Pride@ Netflix, the company's LGBTQ+ employee resource group.
Sam has managed the Netflix Animation Early Creative Trainee Program, which facilitates new market Visual Development and Storyboarding artists to get the necessary training to acquire their first jobs.
She's also partnered with Program Managers to run the Netflix Animation Foundations Program. This mentorship program works with partner organizations to uplevel talent from underrepresented communities in the animation industry.
She created the Netflix Animation Inclusion and Diversity initiative, the "Unlearning Series." This series of videos highlights studio employees and their work to push beyond societal and industry norms to create more inclusive and authentic animated content.
Cortni Grange, Director, Global Equity, Diversity & Inclusion, Salsify

Cortni (He/Him/His) is a 1st generation Jamaican-American, and a proud alumnus of Florida A&M University's School of Business & Industry. Professionally, Cortni is a dot-connector who can identify and build bridges around inclusionary blind spots. He has dedicated his career to maximizing the business impact associated with equity, diversity, and inclusion (ED&I)
Cortni's eclectic background in technology, enterprise sales, nonprofit leadership, educational innovation, mental health, and entrepreneurship shapes his lens as a subject matter expert in ED&I. Having seen the business world through many vantage points, Cortni sees ED&I as a bridge that connects cultural authenticity to business growth- embracing "different" enhances the customer experience (internally & externally) and ultimately makes the organization more valuable.
Monica Green, Head of Talent, Branch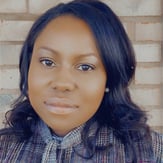 Monica has a deep knowledge and expertise in D&I recruitment strategy, compliance and adherence, continuous process improvement, and HR policies/procedures, all evidenced by a documented history of exceptional hiring metrics and performance.
Katie Gross, Chief Customer Officer, Suzy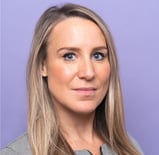 A long-time MRX veteran, Katie Gross knows the importance of bringing your consumer into every business decision. Her deep understanding of the entire market research value chain stems from 18 years of international experience across every facet of the industry — working with insights agencies Mintel and Stylus to individual brands at Avilton Foods and even within the world of programmatic survey sampling at Cint and Toluna.
Now in her role as Chief Client Officer, she manages the Sales, CS, and Market Research Center of Excellence teams to provide best-in-class customer service for Suzy's impressive roster of enterprise clients. Outside of work, Katie tirelessly advocates for women in the workplace, with an added focus on fostering financial independence.
She counts herself a member of Women In Research's WIR exec program, the all-female leadership network Chief, and the Financial Gym. She can be found kayaking and stand-up paddle boarding on the lakes of Northern New Jersey.
Jennifer Grosshandler, Executive Director and Founder, The GenderCool Project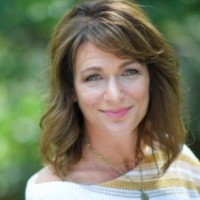 The GenderCool Project is a youth-inspired movement replacing misinformed opinions with positive, powerful experiences meeting remarkable transgender and non-binary youth who are thriving. What began as a national storytelling campaign has become a movement with global impact.
Jennifer, along with co-founders Gearah Goldstein, John Grosshandler and their colleagues, partner with some of the world's most influential companies, including Nike, Amazon, Dell Technologies, and Discover to make their workplaces, policies, and values reflect the level of inclusivity demanded by the NextGen workforce. They're working to create a workplace where everyone is welcome and a world where everyone belongs.
Jennifer identified a gaping hole in the national conversation around transgender and non-binary youth that needed to be solved. The tsunami of negative, inaccurate information about transgender and non-binary young people can no longer go unchecked. The GenderCool Project launched in 2018. GenderCool engages in six powerful ways with their partners, helping to move them from "envisioning progress" to "making progress happen."
Liz Gulliver, CEO, Kunik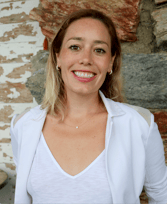 Liz built Kunik to empower companies to create the type of culture she always wanted and could never find. An empathetic, growth-minded workplace that supports the whole person. Liz's career focuses on spotlighting individuals and using the power of stories to humanize the workplace through our unique lived experiences and perspectives.
She has built a community of 400+ experts who partner with employers to work through challenging conversations and infuse DEI into the everyday aspects of organizations. Kunik is intentionally designed and built to support and amplify the work of its many experts and make a better workplace for each of us.
Kristen Guy, Director, Talent Management & DEI, Goodbaby International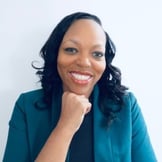 Throughout Kristen's 14 years of experience in the human resources field, she has consistently pushed herself to meet new challenges and achieve goals. It is within this type of results-oriented environment that she excels.
Kristen has designed and facilitated multiple management training, including worker's compensation, interviewing skills and recruitment training, new hire orientation, and customer service.
She has also implemented automated performance management programs, conducted employee retention activities such as focus groups, special committees, and exit and entrance interviews participated in multiple recruitment activities and projects for targeted hard-to-fill positions and handled employee relations issues across multiple industries such as healthcare and environment services.
Kristen's professional specialties include Employee Relations, HRIS Data Management, Program Implementation, Performance Management, Reporting, Training and Development, Recruitment, Reorganization, and Acquisitions.
Jossie Haines, Executive Coach for Engineering Leaders, Jossie Haines Consulting (former VPE at Tile)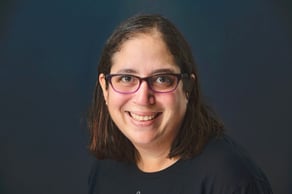 Jossie Haines is an executive and engineering leadership coach focused on empowering high-performing leadership through empathy and compassion. Her mission is to retain women in tech and break the statistic that 56% leave tech after 10-20 years by empowering engineering leaders with the practical and fair management practices and principles needed to move the needle.
She has spent over 22 years in the tech industry as an award-winning software engineering leader at the forefront of emerging consumer technology across Silicon Valley, including management roles at Apple, Tile, Zynga, and American Express.
She was most recently the VP of Software Engineering & Head of DEI at Tile, where she had grown the engineering team by 45% from 29 to 55 in 5 months during COVID and led all software engineering efforts across mobile, backend, web, and QA.
At Apple, she led the Siri music team during the development of the HomePod and the Siri media team, which won a technical Emmy for the Siri on Apple TV integration. She is also an avid public speaker, giving over 100 talks, workshops, and podcasts on retaining women in tech, engineering leadership, DEI, and various technologies.
Angelique Hamilton, CEO, Chief Coaching Officer, HR Chique Group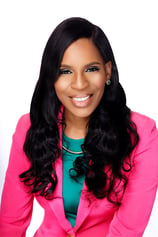 Angelique Hamilton is the Chief Executive Officer of HR Chique Group, a Human Resources, Diversity, Innovation, and Professional Development company that enables startups to create positive, innovative, sustainable cultures. Angelique is an HR leader who makes a transformational change.
Aside from consulting on DEIB practices, she provides advice on organizational development, performance management, operations, project management, and people strategies. Angelique is passionate about fostering progressive and engaging cultures. In addition to being a Gallup-certified coach, Angelique is also a certified Life Coach.
She has extensive experience leading HR functions at healthcare, non-profit, and supply chain organizations, impacting approximately 500,000 employees. Her extensive HR expertise makes her a sought-after HR thought leader, featured in publications such as Fast Company, SHRM.org, TheMuse.com, and more. Angelique has also been involved in several community groups and associations as a volunteer and professional experience.
Alesha Harmon, Chief Diversity, Equity, and Inclusion Officer, Valor Collegiate Academies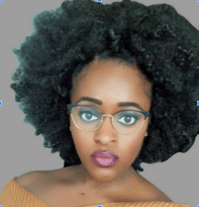 Dr. Alesha Harmon is a Chief Diversity, Equity, and Inclusion Officer with a background in Teacher Development and Relationship-Based Coaching. She has demonstrated the ability to design and implement strategic programs to foster an inclusive culture where staff and students feel safe contributing to Valor Collegaite's success using their voices.
Dr. Harmon believes, "We must ignite the diverse voices in our community to ensure that their diverse perspectives integrate into our curriculum, policies, and day-to-day interactions. We must interrogate systems within our organization that hinder our ability to be truly diverse, equitable, and inclusive."
Laurie Henneborn, Managing Director, Accenture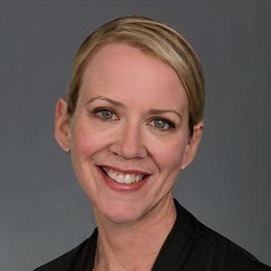 Laurie is a Managing Director within Accenture's Growth & Strategy organization in the Accenture Research team. She has enjoyed over 25 years of research and leadership experience, building strong capabilities along the way that include people & team leadership, change management, quantitative and qualitative research, thought leadership (TL) creation, project & program management, platform design and development, and social innovation.
Currently, Laurie has responsibility for two rockstar global teams spread across the US, Europe, and APAC that drive the market, competitor, and thought leadership research for Accenture Talent & Organization and Accenture Operations businesses. She is known as a master connector & relationship builder, inclusive leader, change-agent, and people champion.
As someone with multiple sclerosis, Laurie also has a deep passion for and commitment to disability diversity, equity, inclusion (DEI), and accessibility in the workplace and beyond. She has a leadership role for the Northeast US Disability Employee Resource Group (ERG). Laurie s also an executive sponsor for disability and mental health research and TL initiatives on Accenture's Global Disability Inclusion Leadership Council.
Daniela Herrera, Director, Recruitment Operations and ED&I, RG/A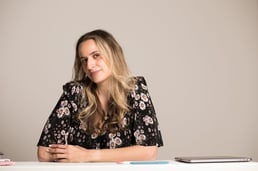 Daniela Herrera is a Diversity and Inclusion Professional with a strong background in Talent Operations, Team Leadership, Mentorship, and People Management; she is passionate about building cultures that attract and retain diverse talent, strategies that foster inclusivity and belonging processes that minimize biases, and systems that elevate historically excluded voices and talent.
Being an intentionally inclusive Leader and Mentor has always come naturally to Daniela. Even when she didn't have the exact words to articulate what she was doing, she always knew it was her personal and professional purpose and mission.
Her lens on life, lived experiences, professional background, continuous education journey, leadership skills, thought leadership, and multicultural experience helps her identify where systems are broken and where intentional inclusion can take place to make an organization or individual thrive, especially historically excluded communities and talent.
These unique personal and professional qualifications, paired with her deep knowledge of Diversity and Inclusion, make her thrive at the intersection of DEIB, Advocacy, Leadership, and Strategy and position her as a renowned and coveted expert in this area.
Kristina Hill, Senior Human Resources & Enterprise Operations Business Partner, Volcano Capital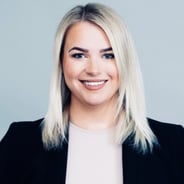 Kristina feels fortunate to have built a career as a Human Resources and Enterprise Operations leader and business partner because she is passionate about what she does daily. To quote Steve Jobs' mantra, "the journey is the reward," Kristina hopes that by doing what inspires her, she can bring this enthusiasm to work every day.
Routinely, Kristina can achieve success because of her innate nature to seek out, learn and implement new ways to solve old problems. This unique ability enables Kristina, her team(s), and her leadership cohorts to be and work better/smarter, providing sustained value to the Organization/ all stakeholders. It is important for Kristina to create lasting relationships and build a diverse network.
Kristina is an advisor/partner to senior leadership and mentor/coach to her team members. She enjoys working within complex, hyper-growth Organizations by aligning HR/OPs Strategy with Business Objectives -- enhancing competitive advantage in the market. Kristina believes a company's culture is its secret to success! It is her role to drive transformative HR & Operational strategies... enriching the Company's culture and achieving its core Mission, Vision, and Values.
Leesa Hill, Senior Director, Head of Leadership Effectiveness & DEIB Expert, Enspira Inc.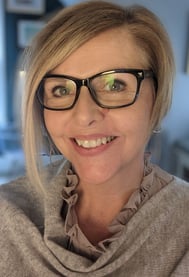 Leesa has 25 years of experience in the Human Resources industry with deep expertise in Diversity, Equity, Inclusion and Belonging (DEIB), and Learning and Development. Before Enspira, she worked in human resource roles at Biogen, Pfizer, and Kforce Inc.
She has a proven track record of creating and implementing successful DEIB strategies in a variety of organizational settings, which includes pace-setting women on boards programs, fit-for-purpose strategic roadmaps, launching and leveraging Employee Resource Groups/Networks, and Diversity Councils, creating and leading a year's extended DEIB-focused community of practice and being an active member of the HR D+I Council.
Leesa has a Certificate in Diversity & Inclusion for HR from Cornell's ILR School, is certified in the ED&I 360 & Inclusive Behavior Inventory Assessment, and earned her BFA in Dance from Shenandoah Conservatory. Leesa actively mentors women from underrepresented groups who are passionate about the space of DEIB. "Building bridges of empathy and compassion in the workplace through diversity, inclusion & belonging."
Les Hiscoe, CEO, Shawmut Design and Construction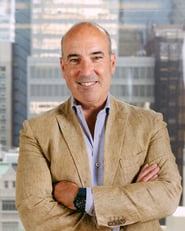 Les is CEO of Shawmut Design and Construction, a leading $1.3 billion national construction management firm. As CEO, he drives the continued growth and success of the company by creating the most differentiated customer experience in the industry, working with executive leadership to ensure the delivery of exceptional levels of client service, developing teams of remarkably talented people, and implementing the latest technologies across every aspect of the business.
Les was a driving force in elevating the company to a national level and was instrumental in establishing and growing Shawmut's New York, Los Angeles, and Miami offices. He was named a Los Angeles Times DEI Visionary, a BuiltWorlds Maverick award winner, and a Visionary by C-Suite Quarterly. He is a Perkins School for the Blind Corporation member and a Roger Williams University Trustee.
Tonya Horn, Diversity and Recruitment Inclusion Manager, Avery Dennison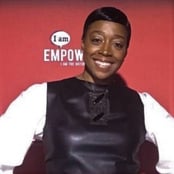 Tonya Horn is passionate about diversity initiatives, collaborating with young people and executing recruiting strategies. She currently works at Avery Dennison where she serves as the DE&I Recruitment Manager, charged with building strategies to increase the company's diversity workforce. Much of her efforts include building community partnerships, diversity education and awareness and addressing barriers to employment.
Tonya is a member of Delta Sigma Theta Sorority, Inc., and serves on the boards of the United Negro College Fund (UNCF), HOLA and Future Heights. She is committed to her charge and it is her goal to make a difference in the lives of others' education and career success.
She holds a Bachelor of Science in Human Development from The University of Nebraska, a Master of Science in Higher Education Administration from The University of Akron and has a Human Resources Certificate from The University of Maryland University College.
Lashanda Houston, HR Director, Leadspace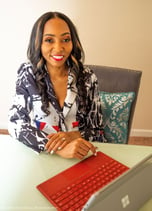 LaShanda is currently the Director of Human Resources at Leadspace. She brings an innate passion for pioneering innovative strategies and initiatives to enhance the employee experience while focused on aligning business objectives and eradicating people's challenges.
Focused on contributing to operational excellence, she is solid as a business partner and partners with organizational leaders in the areas of the entire employee lifecycle. From talent acquisition, onboarding, performance management, professional development, organizational development, change management, and feedback design and analysis.
LaShanda focuses on implementing DEIB initiatives within all aspects of the operations. With employer branding, she ensures the culture, mission, and values are welcoming for all. Additionally, she leverages diverse job boards to find top talent. She partners with operational leaders to ensure compliance with the mission.
LaShanda also plans and facilitates events and water cooler talks to foster inclusion. She is intentional about employee surveys and using feedback to guide the next steps and projects. She seeks out new and innovative ways to champion DEIB by being a part of various communities.
Andrea Herron, Head of People, HRBP/Strategic Operations, WebMD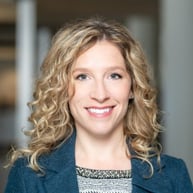 Andrea is a dynamic and proven HR executive who gets things done through strategic influence and cultivating strong personal connections. She has deep knowledge and oversight of all Human Resources related components, including a specialized focus on executive coaching, culture change and alignment, and deep M&A facilitation.
As a strategic business leader specializing in the Human Resources function, she has become skilled in navigating complex environments while influencing culture and improving the work experience. Andrea's high aptitude for change management, emotional intelligence, out-of-the-box thinking, and business savvy draw me toward work environments that value these traits in a leader and business partner.
Andrea is a published author, speaker, and podcast host on mental health in the workplace. She is a passionate advocate for elevating diversity, inclusion and belonging in the workforce.
Markita Jack, VP, Head of Diversity, Equity & Inclusion, Iterable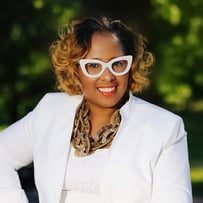 Markita has always had a passion for serving others and finds complete joy in pursuing this passion with her career in Human Resources. She currently serves as the Head of Diversity, Equity, and Inclusion for Iterable Inc., headquartered in San Francisco, CA. In her role, she is responsible for creating and executing the organization's global DEI strategy.
Iterable is the growth marketing platform that enables brands to create, execute and optimize cross-channel campaigns with unparalleled data flexibility. Markita serves on the Board of The RISE Foundation, Memphis United Way Campaign Cabinet, and the Equity, Diversity, and Inclusion Committee with Volunteer Odyssey. As a Breast Cancer Survivor, she frequently presents and volunteers at events related to Breast Cancer Awareness. Markita is also a 2020 Graduate of the Leadership Memphis Executive Program.
In her time at Iterable, Markita has launched several Affinity Groups at Iterable - Affinity Groups create space for employees to develop relationships, share experiences, voice concerns, solve problems, and plan events and activities that promote awareness & professional growth.
Markita has launched and improved upon a few tangible DE&I programs at Iterable, including hosting office hours and focus groups to gather employee feedback, conducting allyship training for managers, amplifying our DE&I voice on social media, and recruiting more women and underrepresented minorities. These initiatives align with our core values of trust, humility, a growth mindset, and balance.
Ranga Jayaraman, Director at Neurodiversity Pathways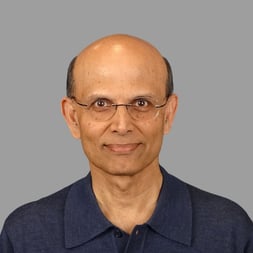 Ranga's current passion is to empower neurodivergent individuals with the desire and ability to contribute to find meaningful, rewarding, and sustained employment and to help organizations in their journey to embrace neurodiversity inclusion in their workplaces.
In a past life, Ranga was an accomplished Senior Executive of digital transformation, with expertise in providing innovative and cost effective solutions and services to enable and support business strategy and growth in the Higher Education and Information Technology industry. Ranga's focus in Stanford was to transform higher education through innovative application of information technology together with instructional design, online educational assets, design thinking for process redesign, and an increasing focus on improving user experience and data driven business decisions, guided by a comprehensive business and technology architecture.
Ivori Johnson, Director of Diversity Inclusion Equity and Belonging, ChartHop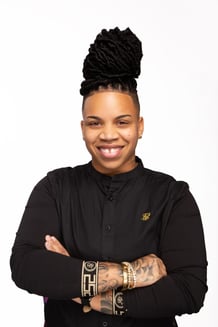 Former Hampton University and Penn State alum Ivori Johnson (she/her) is recognized for her work in the diversity, equity, inclusion, and belonging space. She identifies as a masculine-presenting Black queer woman and a bonus mom.
Ivori advocates for equity, fairness, and representation in the tech industry. She breaks down barriers that do not support inclusive hiring, retention, inclusion, fairness, and equity.
Ivori, originally from New Jersey, is the Diversity, Equity, Inclusion, and Belonging Director at ChartHop and has worked for organizations such as Google, Twitter, DuPont, and Capital One. She is passionate about creating opportunities for underestimated communities and ensuring that all people belong and are welcome in any industry.
Ivori has experience creating spaces for everyone to feel like they belong. She has worked for Google, Twitter, DuPont, Better.com, and ChartHop. Since joining ChartHop, Ivori has ensured our hiring practices, retention strategies, and growth plans are inclusion, with DEIB at the forefront of these efforts.
She has also championed a culture of well-being and inclusion as she launched 4 ERGs in a quarter to ensure we had a safe space for community and launched a safe space for dialogue to respond to devastating world events. She is an exceptional leader!
Mary Kang, VP, People Strategy, Ellevation Education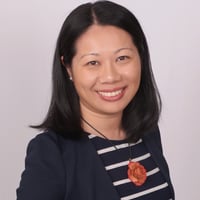 Ellevation Education has maintained a strong history of prioritizing DEIB initiatives to ensure that its teams are diverse and inclusive. Their CEO, Jordan Meranus, has strongly advocated diversity talent recruiting. More than half of Ellevation's employees are former educators, and 41% are from underrepresented ethnicities, with many having been English Learners. In fact, half of all leadership roles at Ellevation are currently held by women.
Ellevation has a company-sponsored initiative called "DEIB Champions." It was born out of their desire to foster a more inclusive workplace. Fifteen team members either volunteer or are nominated as DEIB Champions and this committee is actively identifying, organizing, facilitating, and putting in place practices that foster a workplace of belonging.
They also have an affinity group called DELL (Diversity for Ellevation). This group is dedicated to creating brave spaces to foster community and engagement, broadening cultural awareness, and providing network-building and support structures for employees at Ellevation.
In addition to ensuring a robust talent pipeline as part of its hiring practices, Ellevation has implemented interview training, feedback scorecards, and a company values interview step to eliminate unconscious bias and deliver a positive candidate experience. The company plans to implement Employee Resource Groups, Mentorship Program, and many other initiatives to enhance workplace belonging.
Kristen Kendrick, Director of Diversity, Equity, and Inclusion, AJWS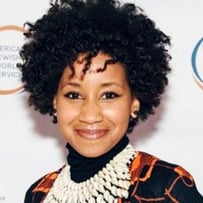 American Jewish World Service is the leading Jewish organization working to fight poverty and pursue justice in Africa, Asia, Latin America, and the Caribbean. Through philanthropy and advocacy, AJWS responds to the most pressing issues of our time—from disasters, genocide, and hunger, to the persecution of women and minoritized populations worldwide.
AJWS's diversity, equity, and inclusion (DEI) work is done with deep intention, leading to lasting cultural change toward a fully inclusive, multicultural, anti-racist organization. In 2017, the organizational DEI working group partnered with an outside consultant to conduct a full DEI audit. The resulting data was used to build a roadmap with DEI priorities and goals mapped over the course of several years.
The working group, alongside subgroups focusing on different aspects of roadmap priorities, lead this work, driven by director Kristen Kendrick (they/she, living and working on Lenapehoking), who is also a member of the Executive Leadership Team and the Board of Trustees DEI Committee.
Hilary Kwok, Senior Director of Talent Acquisition, Trade Desk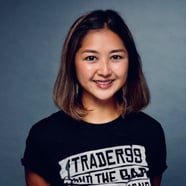 Always on the lookout for Unicorns! An engineering graduate who fell in love with Talent Acquisition, Hilary has 10+ years of recruiting experience across the globe.
Grace Larrea, Global Procurement Manager, Miro
For the past year and a half, Grace has led Miros Latinx ERG and helped build Diversity at Miro
Michele Laven, CHRO & Cheif Diversity Officer, iheartmedia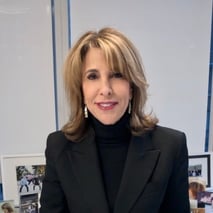 Michele is an experienced executive leader with a demonstrated history of working in the media industry. She has strong business development professional skills in creating Strategic Partnerships, Sales, Marketing, Business Relationship Management, Business Development, and Team Leadership.
Julia Levy, Head of Global Talent Acquisition, Commscope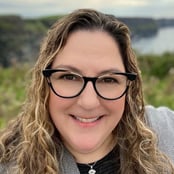 Julia is an "all-in", roll-up-your-sleeves Talent Acquisition leader who works with global organizations to transform and amplify their talent attraction strategies. She helps accelerate business growth by embracing change, fostering collaboration, and simplifying the complex. She builds and develops adaptable teams that excel at finding and retaining critical talent.
We live and work in a world of constant change, and Julia believes we should always be trying to pioneer a new path! Her engaging style and ability to navigate change and reimagine what's possible in talent acquisition, has been key for growth and success.
With a Master's in Counseling from Georgia State University, Julia is passionate about helping people find meaningful work. She enjoys speaking at conferences, coaching and mentoring others,, and finding time to be crafty in her off hours.
Mackenzie Mack, Director, DE & I & Engagement, Callaway Golf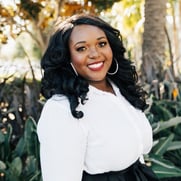 Mackenzie is a competitor, a teacher, and a student in golf. As a competitor, Mackenzie has played at the most elite levels of the game against some of the best in the world. As a junior golfer, Mackenzie played for and was a member of many junior tours and enjoyed the honor of competing for: the Tiger Woods Junior Golf Team for 3 years, the Girls America Cup team for four years, and the First Tee Open at Pebble Beach two years in a row.
Also, during her junior career, Mackenzie was recognized as one of GolfWeek's top 100 junior golfers in the country. After achieving a stellar junior golf career, Mackenzie was awarded a full golf scholarship to Indiana State University (ISU). Mackenzie was the first black woman to compete as a Women's Golf Team member. Mackenzie graduated from ISU in 2010 with a major in Marketing and minors in Finance and Spanish, achieving magna cum laude honors.
As a teacher, Mackenzie was the Senior Program Director for the First Tee of Tampa Bay reached over 70,000 students each year, was Associate Executive Director of The First Tee of Tennessee in Memphis generated over 1600 junior golf rounds played in 2020 and was the US Kids Local Tournament Director that had over 900 registrations and had 13 students qualify and participate in US Kids Worlds and Teen Worlds in 2020.
Anu Mandapati, Global Head of Diversity, Equity & Inclusion, Magic Leap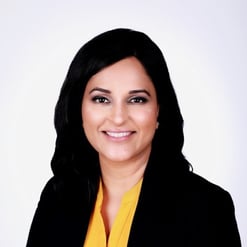 Anu Mandapati is an award-winning global Diversity, Equity, and Inclusion (DEI) and leadership development thought leader. She serves as the Head of DEI at Magic Leap and DEI Coaching Center Faculty for The Forum on Workplace Inclusion and has previously served as VP, Head of DEI at Talking Talent, and US D&I Coaching Leader at PwC. Anu is also an ICF Professional Certified Coach (PCC), National Board Certified Health & Wellness Coach (NBC-HWC), and Certified Team Performance Coach (CTPC).
Anu works at the intersection of leadership, relationships, well-being, and inclusion to coach executives and teams to navigate change, work across differences, amplify their impact, and shape a better future. She has partnered with various global Fortune 500 organizations to create their multi-year enterprise-wide DEI strategy.
Anu believes that what we create in the workplace has the power to transform people's lives in society. As leaders, we can make an individual, organizational, AND societal impact. Anu also has a passion for writing about leadership and organizational development and is a contributing author of two books, The Female CEO and A View From the Top: Exceptional Leadership Strategies for Women. Her leadership tips, tools, and strategies have been featured in various publications, including Forbes, Fortune, HR Daily Advisor, Inc., Money, and Yahoo.
Anu Mandapati is a seasoned global DEI leader who, with her deep expertise, is integrating DEIB into the DNA of all of Magic Leap.
Greg Meyers, Head of Recruiting / Talent Acquisition, TTEC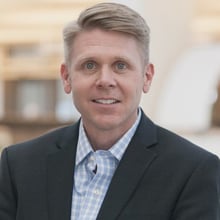 Greg is a recruiting leader who helps complex businesses attract and hire premium talent across functions and roles, so their business objectives are met or exceeded.
His recruiting and talent-focused career started at a premier retained executive search firm, and has led talent acquisition across three global organizations - two of which were key clients while at CTPartners and entrusted Greg to lead their talent journeys.
Greg has built his career guiding organizations through transformational talent strategies and initiatives, including challenging the status quo to cement new ways of working to produce exceptional outcomes.
Eric Miller, Vice President of Sourcing, Paramount
Eric has spent the last 25 years riding through the waves of change in the HR space and thrives on helping drive and enable change through well-thought-out programs.
From starting as a consultant within HR Technology infrastructure to implementing full-scale performance management programs and plenty in between – Eric is a person who belongs to connecting with people and ensuring their voices are heard.
Dmitri Julius, Chief People Officer, ICON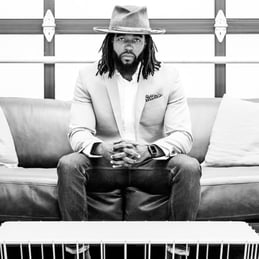 Dmitri Julius is the Chief People Officer of ICON, the construction technologies company leading the way into the future of human shelter and homebuilding using 3D printing and other scientific and technological breakthroughs. In his role, Julius is building and cultivating an elite, adaptive, and diverse team to support ICON's mission and strategic vision.
Before joining ICON, Julius was the sales manager and store director for TreeHouse, the Home Upgrade Company, where he managed the retail store staff, led the sales teams, and oversaw the sale and installation of sold projects. Before his work at TreeHouse, Julius served in the United States Marine Corps for eight years as an operations and logistics troop staff, non-commissioned officer.
Julius has a bachelor of science in biology and military science from St. Edward's University. He is currently completing his master's of education in sports management and a Ph.D. in clinical psychology at Texas A&M University.
Julius resides in Austin, Texas, and is a marathon runner, dog enthusiast, and passionate about international travel.
Denise Mills, Senior Talent Acquisition Manager, Hydrafacial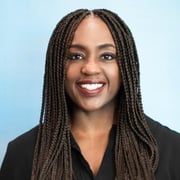 Denise's background includes providing temporary and direct hire solutions to local small, medium and large business partners and nationwide or global organizations.
Her longevity and success in the Staffing industry can be attributed to the sense of pride in the quality of her work, the continual training and mentorship she has received, the strong partnerships with recruiting and professional networks, and above all, the rewarding feeling of helping others in their job search and placement.
Sean Mitchell, VP, Global Talent, DailyPay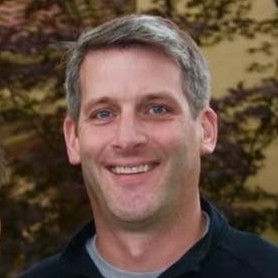 Sean Mitchell is the Vice President, Head of Global Talent at DailyPay–the leading financial technology company powering on-demand pay. Sean leads the global Talent Acquisition, Talent Management & Development, and DEI functions of the organization in his role.
Sean Mitchell implements DEIB initiatives at DailyPay by leading by example in his actions and through structural changes such as education/training, partnerships, and tools/resources to create a culture of diversity, inclusion, and belonging on his team and in the organization.
As a leader, Sean creates a safe space for his entire team to voice their opinions in one-on-one settings and on team calls. He is honest, transparent, and empathetic–fostering a work environment where everyone can feel like they can be themselves personally and professionally.
Under Sean's leadership, the Talent team engages in a monthly DEIB curriculum to continue developing their understanding of others' lived experiences to support the use of thoughtful and intentional language with all of our candidates. This includes heritage month panel sessions, training sessions featuring external speakers, cultural events, and more.
Adam Mitcheson, CEO & Co-Founder, my2be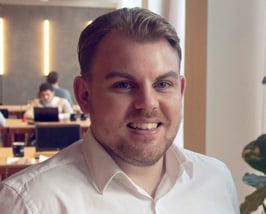 Adam Mitcheson is the CEO & Co-Founder of my2be, the mentoring platform powering DEI, talent development, and retention. Working with a range of clients worldwide, including Silicon Valley giants such as Box and Nextdoor, helping them successfully develop and elevate under-represented talent through scaled Mentoring.
Adam Co-founded my2be with school friend Damien Shiells after the life-changing experience of a Mentoring Programme in his professional career. Outside of his work Adam is passionate about his family, the outdoors, and Manchester United.
Adam has made it his mission to help everyone access Mentorship so that everyone has equal opportunities to reach their full potential. Following his life-changing experience with a Mentor, he saw injustice in not everyone having access simply due to the ability to scale the process.
This is why he founded my2be, and now the company is beginning to see real success. Working with companies such as Box and Nextdoor, helping them to develop and elevate their under-represented talent with my2be. This has created a culture of allyship and sponsorship and seen under-represented talent become more connected, upskilled, and promoted within these organizations, making my2be the number one platform for DEIB Mentoring.


Alessa Moscoso, Senior DEI Manager, Masterclass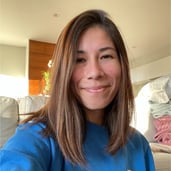 Alessa Moscoso is currently the Sr. DEI Manager at MasterClass, where she is responsible for DEI and Social Impact programs and initiatives. She comes from a strategy consulting background and brings her strategic and analytical skills to every problem that she is looking to solve.
Alessa moved into the DEI space after business school, when she realized that the problems she was most interested in tackling were around making businesses and the environments that people worked in better for everyone - not just for a select few.
Growing up as a first-generation American of Guatemalan immigrants, Alessa's experiences have deeply shaped how she approaches her work. Alessa believes that talent and potential exists everywhere but opportunities often do not. As such, she wants to help foster opportunities for all to be successful. Her mission is to cultivate the next generation of leaders to deeply value and holistically embed DEI in every level of their organizations and she strives to achieve this through the development of new or improved systems and/or processes.
Alessa graduated from Harvard College with a Bachelor's degree in Organismic and Evolutionary Biology with honors and received her MBA with honors from Berkeley Haas School of Business.
Chaly Jo Moyen, Chief Strategy Officer, Conagra Brands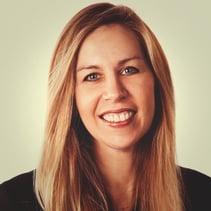 Analytical, action-oriented leader with a strong general management aptitude and a demonstrated commitment to excellence in both outcomes and approach. Diverse experiences in strategy development, consumer and brand marketing, customer and commercial leadership, and general management, with proven outperformance. Roles in top Fortune 50 companies and small start ups. Assignments in US domestic market and internationally, with country, regional, and global responsibility.
Known for bold, independent thinking; providing holistic, pragmatic solutions; dedication to people development and team leadership; solid analytical and data orientation; and integrity.
Mia Mulrennan, Chief People Officer, Star Restaurant Group (SRG Restaurant Concepts)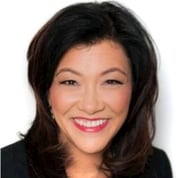 Mia is a global CHRO with a doctorate in applied psychology, a board member, and a board-facing executive with previous roles as CHRO, Chief Experience Officer, Executive Consultant to Fortune 100 companies, and CEO. Drives material value, returns, and growth with deep expertise in the "Social" of ESG, company ethics, talent, people function systems and risk, human capital growth strategy, company culture and diversity initiatives, and customer focus integration.
Mia brings insightful, systems-level thinking, an international perspective, and deep business psychology experience to align culture with corporate strategy, is highly strategic, and has strong facilitation skills and honors as an award-winning thought leader in company ethics, culture, and applied business psychology. I'm known as an approachable, highly analytical thinker and collaborative leader who navigates difficult situations calmly and respectfully.
Otis Johnson, Chief Diversity, Inclusion and Sustainability Officer, Clario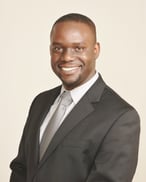 For Clario, creating a more just and sustainable world isn't just the right thing to do — it is an integral part of their core purpose as an organization and something the organization is committed to improving under the leadership of Otis Johnson, Ph.D., who is Chief Diversity, Inclusion and Sustainability Officer.
Otis delivers Clario's internal DEI goals and leads the organization's charge to reduce health inequities by increasing the diversity of patients participating in clinical trials. He also works with employees, customers, and shareholders to ensure they fulfill their environmental, governance, and social responsibilities.
Out of all the improved DEI data and metrics that Clario can show as evidence of why Dr. Johnson is worthy of the Mogul DEIB Top Leaders award, the number that Dr. Johnson himself is always especially proud of is a very humbling one – the number of Boomerang employees (employees that returned to Clario after leaving to work elsewhere) who cite our DEI work as their reason for coming back onboard. He always smiles when he says we had 58 Boomerang employees in 2021.
Lauren Nunnally, SVP, Chief Administrative Officer, Swinnerton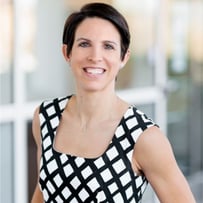 Experience developing and executing a compelling vision for new enterprise-wide ventures, driving large-scale organizational change, and building high-performing teams that focus on driving business results.
Lara Olsen, Manager of Talent & Acquisition, The Wonderful Company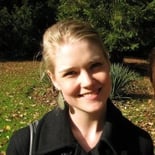 Dynamic HR professional with the ability to manage the intersection of strategy, people, and culture. Areas of focus include full-cycle recruitment, employee engagement, employee relations, HR policies, total rewards, benefits, learning and development, and stakeholder management.
Zaina Orbai, Advisor, PeopleTech Partners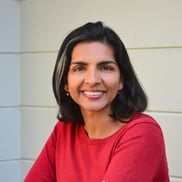 Dynamic People executive who is passionate about building companies and transforming workplace communities. Led strategic initiatives in hyper-growth companies, including 2x IPOs (NYSE: YELP, NASDAQ: REAL), acquisitions, and global expansion.
A problem solver at heart who leads with intention and purpose. Zaina believes it is at the intersection of our experiences where we find our voice and value.
An investor and advocate for women in leadership and entrepreneurship. Recently awarded the 2021 OnCon Icon Top 10 HR Award and 2022 HRO Today Leader of Distinction Award.
Global thinker being born in Mumbai brought up in Dubai, grew up in Los Angeles, traveled to over twenty-five countries, and met my Romanian husband in San Francisco. California is where we call home.
Jasmyne Ormond, Program Manager, Product DEIA, NOIR ERG Co-Chair, DEIA Council Member, Amplify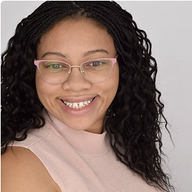 Jasmyne is the Program Manager of DEIA at Amplify, is a member of the DEIA Council, and is Co-Chair of the Black Employee Resource Group Noir. She advocates for diversity, equity, and inclusion in the workplace and in her community.
Jasmyne engages with DEI in various aspects of the company, from assisting with HBCU recruitment for the annual internship program to leading ERGs and engaging and supporting moving DEI initiatives forward at the company. Her ability to engage with colleagues of differing perspectives and appreciate the diversity of thought is admirable. Working with Jasmyne, you can see her passion for supporting and empowering others, ensuring equitable thinking, and engaging with individuals with a diversity of thought.
Jasmyne uses her diverse background and experiences to engage with others. As a lifelong learner, Jasmyne is committed to furthering her knowledge of the DEI space in her graduate school work and in the ed-tech space. She is a Spelman College graduate with a B.A. in English and an M.Ed. in Literacy Education, concentrating on families, communities, and culture. In 2021, before taking on her current role, she received a certification from Cornell University in Diversity & Inclusion.
Jes Osrow, Co-Founder, COO, DEIBA Specialist, The Rise Journey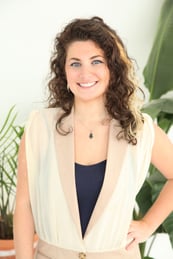 Jes gets it done and has the energy of four people. Her goal is to create fundamental change in people operations. As Co-Founder and COO of The Rise Journey, she operationalizes DEIBA™ (diversity, equity, inclusion, belonging, and accessibility) strategies to build a foundational and sustainable organizational culture. She works to create empowering workplaces for all employees.
Jes coined the term DEIBA™ in 2019 after recognizing that DEI alone was not enough. She officially trademarked the term in September 2021. She never passes up a learning opportunity or an opportunity to share her knowledge on DEIBA best practices in the workplace. She is always working on creating workplace opportunities to be the best they can be. Jes is a mentor to all, and her (virtual) door is open. She creates an environment for her internal team that has the perfect balance.
Jes wears many, many hats. In addition to her work at The Rise Journey, Jes has 10+ years of experience in DEI, learning, and development, HR strategy, recruitment, and engagement roles. She is a career coach, an advocate, and speaker for invisible disability awareness, a strategic advisor at Chronically Capable, a 500 Global startup mentor, and a founding member of Dreamers & Doers.
She is a thought leader with her insight featured across a variety of HR-focused publications. She also leads research initiatives for The Rise Journey's annual State of the Employee Resource Group Report that analyzes ERG lead compensation annual trends to enable a more equitable future of work.
Atiba Page, Diversity & Inclusion Manager, BMS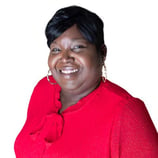 Atiba's passion for recognizing and building the potential she sees in others has made her a successful change agent. Atiba enjoys learning about what drives an individual, so she can show them how to create their individual "yellow brick road" to success!
She believes success begins when you hire the right attitude and train for skill!
Izaba Paras, Manager, DEIB & People Experience, Opportunity at work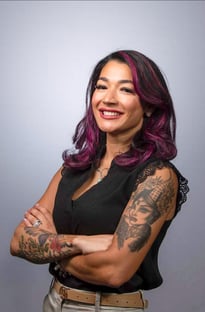 Izaba is no doubt one of the best leaders in the D&I space. Immigrated from Afghanistan, she has paved the pathway for not only Afghan women in the workplace but BIPOC and historically marginalized groups. She is a thought leader who empowers those around her to embrace their authentic self while showing up to work as their true best self.
Izaba has worked with various organizations and leaders on using a human-centered design when implementing any process or initiative. Izaba started the #Tattooedprofessional trend on LinkedIn, and hundreds of people have supported and amplified that trend. She is someone who challenges the way we think and shows us other ways we can mold ourselves. As an Afghan woman, she is often overlooked, but that is not something that stops her but motivates her. It's time we change the way we have historically done things, It's time for a change.
Janine Pajot, Vice President of Human Resources, Bayer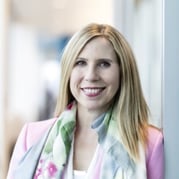 A Navigator- For over two decades, business leaders turn to me to tackle their challenges by charting the course for the organization and guiding teams to meet their fullest potential and reach corporate goals.
An accomplished and dynamic leader with a proven track record of success in delivering results and building high-performing teams. A diverse career journey with deep experience in strategic planning, sales, marketing, and communications. Human Resources experience in acquisitions and divestitures, performance management, organization design, change management, and culture building.
Melonie Parker, Chief Diversity Officer, Google
Progressive career in Human Resources in the High Tech and Aerospace & Defense industries with Google, Lockheed Martin, and Sandia National Labs. Diverse experience in all aspects of HR, including Leadership, Compensation, Talent Management, HR Business Partner, Employee Relations, EEO and Diversity, Equity & Inclusion.
Focused on solving enterprise and organizational challenges that impact productivity, culture, and bottom-line results. Solve problems leading to higher productivity, exercise good judgment, and experience in managing complex change in technical environments.
Specialties: Executive Leadership; Talent Management; Strategic Human Resources Business Partner; Employee Relations; EEO; Diversity, Equity & Inclusion; Strategic Staffing, Talent Acquisition; Executive Compensation; Coaching and Consulting.
Anjali Patel, Director of DEI, Winrock International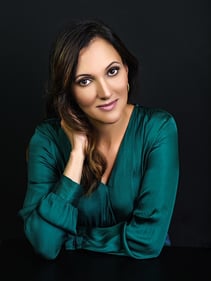 Anjali Bindra Patel is the Director of Diversity, Equity, and Inclusion at Winrock International. Anjali is a lawyer and Certified Diversity Executive with over two decades of experience helping clients with legal and human capital needs.
Before joining Winrock, Anjali was Co-Founder and CEO of Sweatours, assisting mission-driven companies to incorporate and integrate diversity, inclusion, and well-being into their organizational DNA. Anjali has successfully designed and executed uniquely tailored DEI-focused policies, processes, procedures, and programs for leadership and staff by prioritizing relationship building.
Anjali's book, Humanity at Work, discusses diversity and inclusion with remote workforces and is a #1 Amazon Best Seller.
Alicia Petross, Chief Diversity Officer, The Hershey Company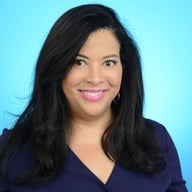 Engaging, accomplished, and trusted diversity and inclusion leader responsible for headquarters clients, employee resource groups, and external diversity and inclusion partnerships for Target Corporation. Track record of success in building trust and leading new, simple, and exciting approaches to diversity and inclusion. Vaulted performance in DiversityInc Top 50 Companies for Diversity to 20 from Noteworthy 25.
Exceptional leadership ability demonstrated by directing high-performing, cross-functional teams to exceed goals in complex environments. Global knowledge of diversity and talent management expertise, as evidenced by 10 years of progressively complex human resources roles. Motivated by achieving business goals and developing high-performing diverse teams to solve business opportunities.
Alwar Pillai, CEO, Fable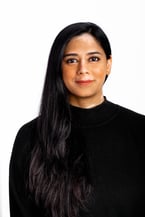 Alwar Pillai is the Co-Founder and CEO of Fable, a leading accessibility platform powered by people with disabilities.
Fable's mission is to empower people with disabilities to participate in, contribute to, and help shape society. Enterprises use Fable Engage to connect to people with disabilities for user research and accessibility testing, and Fable Upskill for custom training to gain the skills needed to build inclusive products.
Before founding Fable, Alwar led large-scale accessibility initiatives in the public and private sector. From her UX and design experience, Alwar saw first-hand how feedback directly from people with disabilities is crucial to inclusive product development. Alwar has been celebrated as one of Forbes' Top 30 Under 30 Social Entrepreneurs and one of The Globe and Mail's Top 50 Changemakers.
Kamille Ramos, Assistant Director, DEI, Culture and Community, USGA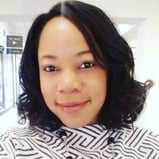 Kamille is extremely passionate about working with People and Art(Painting). Her palette of colors used to paint a picture represents the varied skill sets of candidates she recruits and seeks out.
Her canvas is the job that she is recruiting for specifically, and her final masterpiece involves putting all of the colors together on the canvas to create an amazing product; the perfect match between job and job seeker. It is her goal to not only understand the needs of the Hiring Managers that she supports but to find creative ways to identify the best talent to ensure that they are the right fit for both the company and the job at hand.
With over 10 years of Recruiting, Consulting, and Human Resources experience, Kamille has an invested interest in increasing diversity within an organization, partnering with business partners to identify amazing talent, build relationships with colleges and universities to hire the next generation's best and brightest and in leadership development programs to drive successful growth and development of every individual.
Wajih Rehman, Chief Operating Officer, tkxel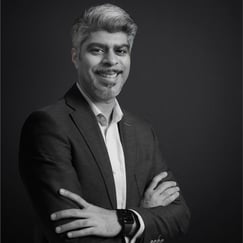 Wajih Rehman is the Chief Operating Officer at tkxel, leading the ideology of DEIB to stimulate cultural growth, strengthen employee experiences and encourage employee retention.
Wajih raised the bar of how companies should foster diversity and inclusivity in the workplace and has played an instrumental role at tkxel to showcase how it can be effectively tackled. Being a key player in strategic decision-making at tkxel, Wajih actively contributes to the strategic vision, planning, and implementation of diversity and inclusion initiatives.
He leads the Human Resource wing and helps structure inclusive talent strategies with a people-first approach. Wajih has launched several DEIB campaigns and programs in tkxel to create a diverse and inclusive work environment. He recognizes that cultivating an inclusive mindset is not a linear process and delivers routine Diversity and Inclusivity (D&I) trainings.
Wajih is highly passionate about diminishing gender disparity. His work spans in the active representation of Women in Tech and underrepresented groups throughout the talent lifecycle. To create a caring culture and infuse a sense of belonging in the workplace, he has introduced many initiatives ranging from employee wellness to proportional workforce representation, including Safe Corner, WeFit, Returnship, and STEM Program.
Blair Rich, President and Chief Business Officer, Virgin Galactic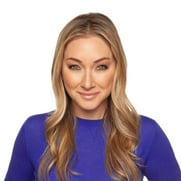 As President and Chief Business Officer, Commercial and Consumer Operations for Virgin Galactic, Blair leads all aspects of the company's commercial strategy, including sales, marketing, business and product development, communications, operations, and customer experience.
Before this role, she served as a consultant and strategic advisor to Virgin Galactic, where she helped develop and grow the company's commercial strategy, including the marketing for Sir Richard Branson's inaugural spaceflight as a member of the Unity 22 crew.
Blair has over two decades of experience building some of the world's most recognizable entertainment brands. She spent 23 years at Warner Bros. Entertainment, starting as an intern and rising to President, Worldwide Marketing for both the Theatrical and Home Entertainment divisions of the Company.
In this role, Blair oversaw a global team of over 700, encompassing creative advertising, publicity, media, digital and data, partnerships, research, and multicultural marketing that launched an average of 20 films per year. She helped establish and shape some of the industry's most successful films and franchises, including Harry Potter and the DC Multiverse.
Amy Roy, Chief People Officer, Namely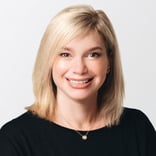 Strategic business leader, adept at setting direction for an organization and infusing a people approach tailored to meet the values of today's workforce within a complex business context.
Impactful project manager experienced in implementing large cross-functional change efforts in sales, marketing, and HR across a global landscape. Skilled at balancing visionary thinking with implementation excellence while communicating, influencing, and building trust with stakeholders to drive impactful and positive change
Christien Russell, Corporate D & I Lead, Thrivent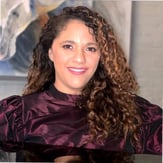 Dr. Christien Russell is a Diversity, Equity, and Inclusion Practitioner, Researcher, and Strategy Consultant. She has unique experiences working across all industries, bridging together the interconnectedness of various companies while distinguishing each organization's needs to achieve end goals.
Dr. Russell has spent over 10 years working as a liaison and strategist between corporations and universities, cultivating diverse pipelines of talent, enabling social responsibility, and shifting cultures.
Jarvis Sam, Chief Diversity, Equity, and Inclusion Officer, Nike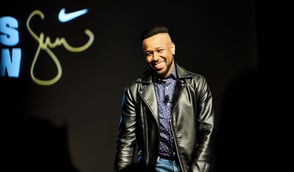 Jarvis Sam is the Chief Diversity, Equity, and Inclusion Officer at Nike Inc. and was recently named Forbes 30 Under 30 in Sports class of 2021 and Portland Business Journal's 40 Under 40.
In his current role, he oversees a team of people focused on driving diverse representation, inclusive leader and social justice education, professional development, and the ecosystem of promoting and creating a culture of belonging inside and outside of Nike.
Before his current role, Jarvis held various roles focused on acquiring new talent capabilities for the company and driving large programs, partnerships, and initiatives aimed at impacting representation and accelerating the flow of Nike's diverse talent pipelines.
Jarvis collaborated closely with key stakeholders and partner organizations, internally and externally, to facilitate and measure effective workplace diversity and inclusion models. Additionally, he led Nike's candidate experience and talent attraction/ employer branding efforts – driving best-in-class approaches and strategies to amplify the company's employment voice and obsess the candidate.
Anita Sanchez, CEO, Sanchez Tennis & Associates, LLC Organization Development Consultants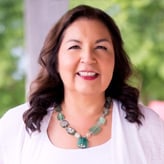 Named a 2020 World-Changing Woman by Conscious Company, Anita Sanchez, Ph.D., is a transformational leadership consultant, speaker, coach, and author of the international award-winning bestseller, "The Four Sacred Gifts: Indigenous Wisdom for Modern Times," available in hardback, paperback, audiobook, and ebook, from Simon & Schuster.
With four decades of experience coaching and training executives and their teams in dozens of Fortune 500 companies, governmental groups, and non-governmental agencies, Anita is a recognized leader in global organizational change initiatives, where she bridges indigenous teachings with the latest science to inspire and equip women and men to enjoy meaningful, empowered lives and careers.
She is a member of the Transformational Leadership Council, as well as the Association of Transformational Leaders. She serves on the Boards of the Pachamama Alliance, Bioneers, and the Evolutionary Business Council.
Margo Slattery, Head of Group Diversity & Inclusion, ISS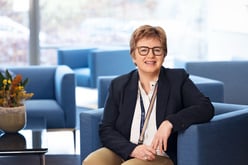 ISS A/S (International Service System) is a facility management services company founded in Copenhagen, Denmark in 1901. ISS's core services include: security, cleaning, technical, food and workplace. The ISS Group's revenue amounted to DKK 69.823 billion in 2020 and ISS has nearly 400,000 employees and activities in countries across Europe, Asia, North America, Latin America and the Pacific.
We have initiated 5 EGRs regarding different dimensions of diversity, inclusion and belonging. We share our experiences in ERGs and set up activities for employees to engage so we can create a more diverse and inclusive working environment for all.
Lauren (Garey) von Stackelberg, Chief Diversity & Inclusion Officer The LEGO Group
An entrepreneurial Equity Diversity & Inclusion (EDI) leader, founder, and charity board chair with experience in complex, multinational environments across six continents in Consumer, Manufacturing, Technology, Travel, and Financial Services. One of the youngest women to join the executive leadership team of an FTSE 250 company.
As The LEGO Group's first Chief Diversity & Inclusion Officer, she brings a robust track record of inventing and driving new commercial initiatives that build equity and inclusion at scale, including Tate & Lyle's first EDI strategy, Expedia's first I&D strategy, J.P. Morgan's first client diversity strategy and first global gender diversity program, and a Micro-Fund in Ghana.
Founded two businesses and three intra-industry networks across start-up investing (SuperPitch), finance (WealthiHer), and travel (CEO Action Inclusive Travel Group) to drive collaborative progress and change at an industry level for EDI. Diversity-X acquired SuperPitch in 2022.
A recognized force for social change who received multiple industry awards, including the Chief ED&I Officer of the Year, Highly Commended Head of Diversity, Most Influential D&I Leader, Forbes 30 under 30, Forbes All-Star Alumni, Future Leaders Top 100, and Management Today's 35 under 35.
Dai Marie Strong, Global Head of Talent Operations, Programs and Early in Career, Cisco Meraki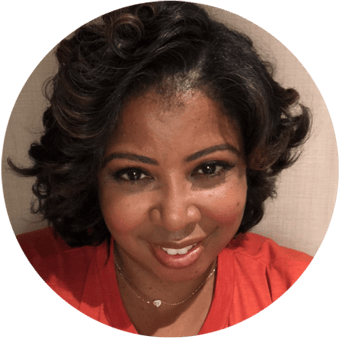 As a member of the Talent Acquisition Team, Dai is devoted to hiring the right talent, for the right job and best career. Dai's specialties include building relationships, project management, networking, recruiting, Diversity & Inclusion, assessments (BHI, DDI & HireVue) and management.
Marilyn Tyfting, Chief Corporate Officer, TELUS International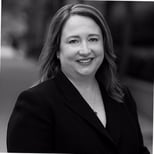 As SVP and Chief Corporate Officer at TELUS International, there's no better place to for Marilyn to share her passion for the customers, her team members, and her communities.
From marketing and branding, learning and development, corporate social responsibility, and overall strategic support, Marilyn is proud to be part of the TELUS International family. She joined TELUS International in 2009. She feels privileged to serve our growing global team every day and be part of an innovative organization where amazing team member experiences create equally amazing customer and digital experiences.
With a combined team leading marketing, communications, facilities, real estate, talent acquisition and development, team member engagement, and community investment, my global team brings together the key parts of our business that touch our people every day to build the best overall "employee experience." At TELUS International, we bring a caring culture to life, and that's why "it's different here."
Ed Welsh, Chief People Officer, OVME Aesthetics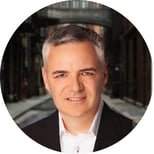 Highly driven and transformative Human Resources executive with 20+ years experience in providing strong business acumen and leadership in architecting best-in-class Human Resources organizations within large, publicly traded companies and private company, corporate startup environments.
Built a trusted industry reputation as a leader with an innate ability to build confidence, respect, and partnerships across industries and all organizational levels. Proven ability to manage multiple projects simultaneously, streamline procedures, and increase overall efficiencies through establishing objectives, identifying priorities, and effective time management while leveraging all cross-functional partners for success.
Reggie Willis, Chief Diversity Officer at Ally Financial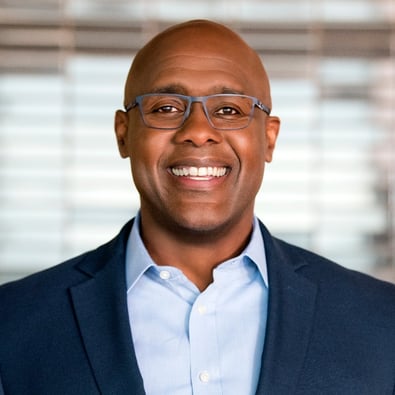 Reggie is the Chief Diversity Officer at Ally Financial. He has responsibility for all diversity and inclusion activities at the company, including enhancing and implementing diversity and inclusion framework, partnering with stakeholders across the organization and in the community, and ensuring these activities are coordinated and align with the overall corporate strategy.
Reggie joined Ally Financial in December 2011 to build and implement the Bank's policy and governance program. Since then, he has held positions in operational risk and third-party supplier management. Before joining Ally, Willis held different leadership roles with Willis Towers Watson, Bank of America, and The Remi Group.
Brandon L. Wolfe, Chief Diversity Officer, University of North Carolina at Charlotte
Brandon is Charlotte's inaugural Associate Vice Chancellor for Diversity and Inclusion and Chief Diversity Officer. He joined Charlotte after serving as the inaugural assistant vice president for campus and community engagement in the Office of Diversity, Equity, and Inclusion at the University of Alabama at Birmingham (UAB).
Brandon has devoted over 19 years to developing and implementing strategies to establish, sustain, and advance diversity, equity, and inclusion efforts across higher education and non-profit agencies. Before Charlotte and UAB, he held roles at the University of Alabama School of Medicine, North Alabama Center for Educational Excellence, Alabama Agricultural and Mechanical University, Auburn University, and the Boys & Girls Clubs of Greater Lee County.
In addition to serving as an administrator, Wolfe is a scholar whose research agenda explores the intersections between leadership, organizational socialization, climate and culture, and its impact on minoritized groups across college and university campuses.
Brandon obtained his Doctor of Philosophy in Higher Education Administration, Master of Education in Adult Education, and a Bachelor of Arts in Psychology from Auburn University. He has also completed post-graduate education and training as a Peabody Fellow at Vanderbilt University, National Association for Diversity Officers in Higher Education (NADOHE) Standards of Professional Practice Institute, and Harvard Business School's Young American Leaders Program.
Brandon is an active leader in the National Association of Diversity Officers in Higher Education, the Association of Public & Land-Grant Universities (APLU), and the American Association of Blacks in Higher Education (AABHE).
Janet Wood, Chief People Officer, Designory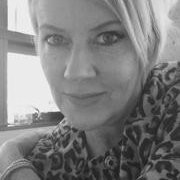 Intuitive, a down-to-earth, straightforward human resources business partner for marketing/communications companies in all areas, including recruiting, benefits, employee relations, policy development, and performance/organizational management.
Keen ability to work with all levels, disciplines, and personality types. Janet truly believes that understanding what motivates your employees is the key to a strong culture and a stronger bottom line. It is about the people!