Top 100 DEI Leaders in 2021

Mogul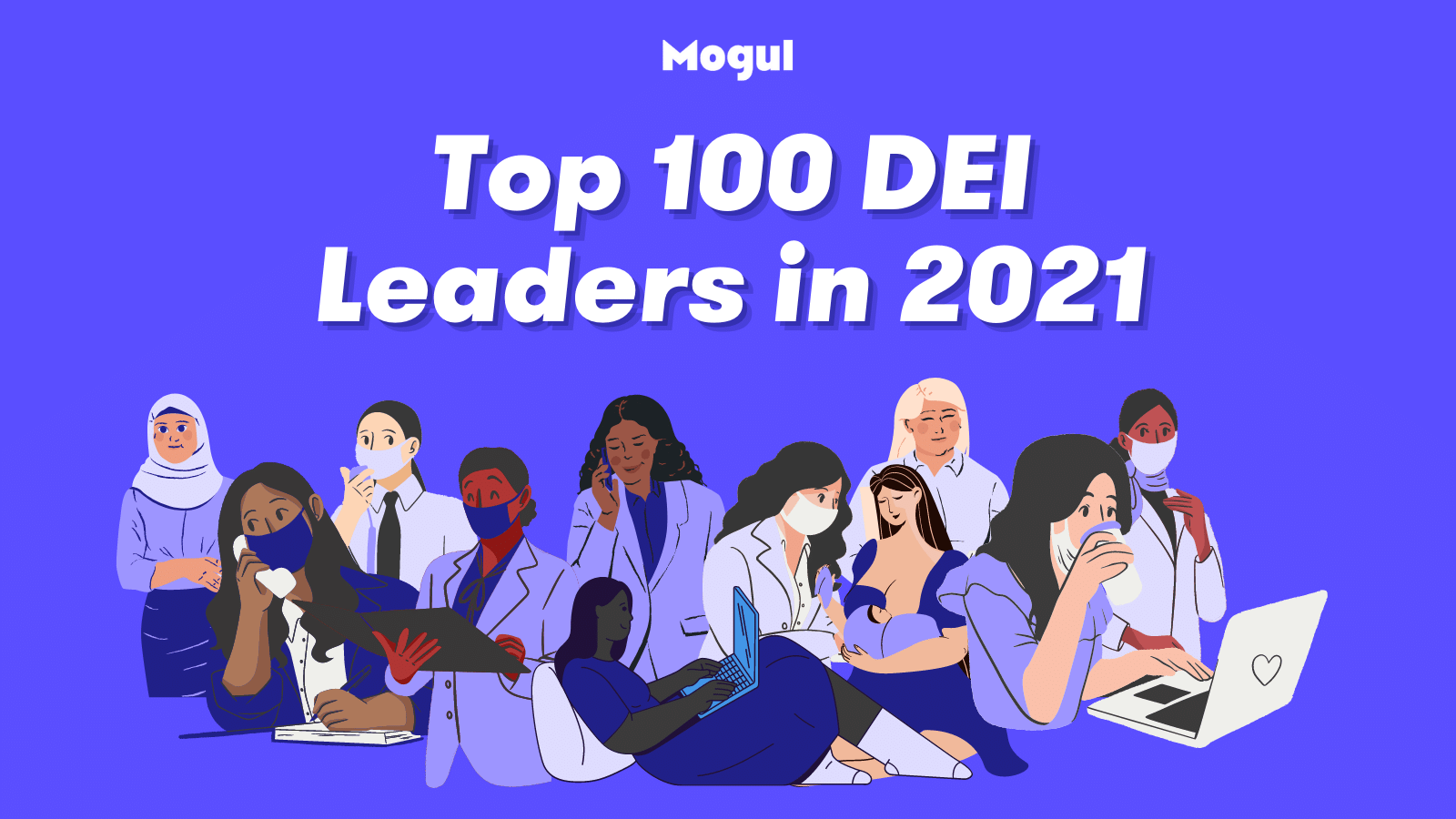 2021 was a landmark year for diversity, equity, and inclusion.
More than ever, organizations and leaders listened to their employees and customers to develop progressive initiatives introducing fair workplace practices.
This list celebrates those leaders.
Mogul's Top DEI Leaders in 2021 is made up of professionals across functions and around the world. This list highlights that whether you're CEO, Head of DEI, CHRO, a professor, or an author, you can champion DEI.
Many of our winners
Here are 2021's winners:
Modupe' R. Congleton
Head of DEI Strategic Partnerships, External Engagement, Branding and Community Impact
As a highly-recognized Diversity Leader known for cultivating inclusive workforces, Modupé Congleton utilizes a vast range of dynamic skills to build awareness and action-oriented workplace cultures. Equipped with an impressive blend of knowledge and experience, Modupé excels in the niche intersections of Culture Transformation, Change Management, Operations, Sales, and Marketing.
At Amazon, Modupé leads the Diversity Equity and Inclusion (DEI) Strategic Initiatives for Worldwide Consumer. As the company's largest organization, this wide-ranging role includes managing DEI for Amazon's Logistics, Air and Freight Transportation, Delivery Services, Fulfillment Centers, Robotics, Customer Service, and Seller Partners Businesses.
Modupé oversees all aspects of DEI Talent Management and Employee Engagement for more than one million Amazon employees, as well as Business Partnerships, Inclusive Marketing, and Social Impact teams. Additionally, Modupé directs policy development initiatives, recruits highly efficient management teams, and manages multi-million-dollar centralized budgets.
Jennifer Ketchens
EVP, Chief Diversity & Social Responsibility Officer
Sterling
A proactive executive with the proven ability to direct, motivate, and mentor diverse teams as well as partner with, influence, and guide decision-makers across any organization. Jennifer is equipped with extensive experience in creating and implementing global strategies for business transformations, organizational development, employee experience management, diversity & inclusion, and social responsibility.
Jennifer's a passionate leader with a diverse background in Supply Chain Management, who shifted careers to follow her passion and commitment to diversity & inclusion. She is now the Chief Diversity and Social Responsibility Officer at Sterling focused on diversity, equity, inclusion, and social philanthropy.
Khalilah Lyons
Founder, DEI Consultant
Answer the Moment, LLC.
Khalilah serves as diversity, equity, and inclusion strategist for small businesses, startups and nonprofits. Khalilah aligns her passion to disrupt exclusive narratives and create opportunities for inclusion and diversity across Chicagoland. Her active spirit for inclusion extends in being a mentor, advisory council member, thought leader, notable keynote speaker, board member, and avid volunteer.
Khaliah's purpose, experience, and zeal drive her to present compelling stories, facilitate workshops, influence youth and create spaces for courageous and often provocative – conversations. She's often quoted in various publications, seen on various panels, heard on a range of podcasts, and shares messages that have informed, inspired, and influenced thousands. Khalilah believes in the power that bold conversations have to shift cultures where lived experiences are appreciated and all identities can genuinely flourish.
Niharika Syamala
DevOps Manager
LexisNexis
Niharika is currently leading the global team of DevOps Engineers (15) responsible for building the cloud platform capabilities that help developers build the world's best legal software solutions at LexisNexis.
She has 12+ years of industry experience in building large scale systems and high-performing teams. Her expertise revolves around building strategies to lead organizations to be more data-driven along with platform and delivering cost-effective solutions.
Niharika is highly passionate about improving diversity and inclusion in tech and is associated as mentor & coach at organizations like AnitaB.Org, Fairygodboss, womenwhocode. She earned her Masters in Computer Networking and had worked with companies like TCS, Fidelity, Wells Fargo.
Erika Lance
Chief Human Resources Officer
KnowBe4
With 25+ years of experience and several prestigious awards, Erika Lance is truly a distinguished D&I leader in the Human Resources field. As Chief Human Resources Officer at KnowBe4, Erika ensures KnowBe4 continues to run properly while fostering a welcoming company culture.
Under her leadership, the People Operations team has grown from 10 team members to over 50 team members in 11 countries across 6 continents. Erika is well-known for her radical transparency and her inclusive people-centric approach.
Andy Santos
Director, People and Culture
SpotHero
Andy Santos is the Director of People and Culture at SpotHero, the #1 downloaded parking reservation app used by millions of drivers to find, book, and access off-street parking in over 7,500 locations across 300 cities in the U.S. and Canada.
In his role, Andy leads DEI programs and partners with leaders, employees, and ERGs to promote an inclusive and equitable work environment. Andy furthers these initiatives at SpotHero through education, communication, and building an inclusive community where everyone can be their best authentic selves.
Andy is also an active DEI leader in the Chicago tech community. He is on the leadership team of Out in Tech's Chicago chapter. Out in Tech is the world's largest non-profit community of LGBTQ+ tech leaders, creating opportunities for our 40,000 members to advance their careers, grow their networks, and leverage tech for social change.
Brie Manakul
Head of Clients Solutions and Ad Operations NA
Tik Tok
Brie Manakul is the Head of Clients Solutions and Ad Operations NA at TikTok, the leading short-form video platform designed to inspire creativity and bring joy. She's responsible for building innovative campaigns that help brands become TikTok fluent and engage with their communities through powerful and creative ad executions.
During her time at TikTok she founded with fellow board members the first Asian ERG group known as Arise. ARISE strives to connect Asian and Pacific Islander associates and allies, to educate, and empower all employees with the resources needed to further their collective and individual advancement to achieve diversity initiatives, inclusivity, volunteerism, professional development (workforce), and alignment with corporate strategic goals.
Morgan Lawrence
QA Manager
Morgan Lawrence is currently a Quality Assurance Manager at MediaRadar. In Addition to working on MediaRadar's Dev team to ensure quality in their new features and products, Morgan is also on MediaRadar's DEI Leadership Team.
As an NYC transplant hailing from Texas (she will make sure you know this), Morgan tries her best to go through life treating others with respect, putting smiles on faces, and giving back as much as she can.
On the weekends, you can find Morgan at the Farmer's Market buying fresh produce, at Spin Class getting her sweat on or at home, taking pictures of her dog Thelma, hoping one day she may become a dogfluencer. Morgan is honored and full of gratitude to be recognized by Mogul as one of their Top Leaders in DEI for 2021!
Funke Abimbola
CEO & Founder
The Austen Bronte Consultancy
Dr. Funke Abimbola is a global Diversity, Equity, Inclusion Leader, C-suite and healthcare executive, BBC commentator, Non-Executive Director, Corporate Lawyer, Public Speaker and podcast host. After a stellar 20-year corporate law career, Funke founded The Austen Bronte Consultancy in September 2020.
The consultancy's main goal is to empower corporates and firms to improve leadership by leveraging the impact of diversity, inclusion, belonging and equity. Clients include Levi Strauss & Co, Macquarie Group, Hiscox, Pfizer, Johnson & Johnson, and Covington & Burling amongst others.
Funke is a notable alumna of her alma mater, Newcastle University. Her leadership and influence have been recognised by the Financial Times and the UK's Prime Minister. She was awarded an MBE (Member of the Order of the British Empire) in the Queen's 2017 birthday honours list for services to diversity and young people, recognising her contributions in leading on the diversity and inclusion for over a decade.
My Doan Cong
VP of People
Acquire
My has been exercising her people function and DEI muscles for over ten years by trying to disrupt the traditional aspects of the industry and asking hard questions like, "But why don't executives have DEI goals?"
My started her career at AT&T and has made a career as a people leader in high-growth companies such as Tesla, Segment, and Acquire. When she's not questioning why employee handbooks have to be so long and rewriting them in her head, she is enjoying living in Southern California with her six, yes six, dogs and fiance.
Cliff Feigenbaum
Founder
GreenMoney Journal & GreenMoney.com
Cliff Feigenbaum is the founder and publisher of the GreenMoney Journal which has been publishing on Sustainable Business and ESG Investing for almost 30 years.
Since 1992, the award-winning GreenMoney Journal with its now biweekly eJournal and website, have been a consistent voice and trusted resource on topics ranging from DEI, Women & ESG Investing, Millennials and Money, Sustainable Agriculture, Renewable Energy and Social Impact Investing. Cliff is also the co-writer of "Investing with Your Values: Making Money and Making a Difference" (Bloomberg Press, NYC).
Tamsen Hanlon
Diversity and Employee Experience Manager
InVision
Tamsen is a passionate CIPD qualified HR professional with over 15 years experience in the people and culture space. She comes with a background of elite sport, having represented Ireland in The Olympic Games in Salt Lake City 2002, where she was flag bearer at the opening ceremony. She also represented Ireland in two Ski World Championships, the Junior Olympics and over 500 global races. She is Ireland's first female Winter Olympian.
As a member of the International Olympians Foundation she began her journey of understanding bias, privilege and the power of investing in youth and education to support lasting change for traditionally marginalized groups, at a young age.
She is passionate about the power of bringing equity to the workplace and organizations investing in DEI-focused Social Impact work to drive meaningful change.
Eric Miller
Vice President, Sourcing
Eric currently leads the Sourcing Function within the ViacomCBS Global Talent Acquisition Team responsible for driving talent search and attraction efforts.
Eric has spent the last 25 years riding through the waves of change in the HR space and thrives on helping drive and enable change through well thought out programs. From starting as a consultant within HR Technology infrastructure to implementing full-scale performance management programs and plenty in between – Eric is a person who belongs connecting with people and ensuring their voices are heard.
Danita Rucks Oliver
​​Sr. Global Diversity, Equity & Inclusion Leader
RingCentral
Danita Rucks Oliver currently serves as RingCentral's Sr. Global Diversity, Equity & Inclusion Leader. Her professional career in corporate and non-profit sectors spans over 32 years in Finance Operations & Technology, Client Relationship Management, Program Management & Development, Global Services, and Strategic Outsourcing.
She has worked in the non-profit sector and served as an officer and board member. After more than 27 years with IBM, Danita joined RingCentral's Finance Operations in 2018 to establish a global support team out of their Charlotte offices. Additionally, she served three years as co-chair of the Black Employees at RingCentral (BE@R) ERG and actively participated in many other ERGs. As an investment of her time, Danita is a mentor for leadership, anti-racism, and life issues.
Her passion for fostering diversity, equity, and inclusion has her hyper-focused on standing up initiatives and programs that invest in people. Through a unique partnership with Cybersecurity, she created the Transition N2 Tech program, which provides apprenticeships to underrepresented individuals working in other lines of business who have a desire to make a career change or life sent them in a different direction for career choices. The apprentices are paired with seasoned employees and leaders to hone skills, learn new ones, and eventually convert to working with RingCentral full-time.
Danita believes that everyone matters and should experience belonging to both her professional and personal life. She has a demonstrated passion for helping people and teams succeed and is hyper-focused on building a healthy company culture where no one's overlooked, all employees thrive, and none are left behind.
Tanner Alvarez
Documentary Series, Post-Production & LGBTQIA+ ERG Co-Chair
Netflix
Tanner Alvarez is a post-production professional and the Los Angeles co-chair of Netflix's LGBTQ+ employee resource group. As a proud Queer Cuban-American and New Jersey native, Tanner couples his sincere determination for excellence and highly empathetic nature to elevate and center DEI topics in the corporate sector, as well as the entertainment industry.
In his day job, Tanner supports Netflix's slate of docu-series, such as Amend: The Fight for America and Turning Point: 9/11 and the War on Terror. In addition to managing his shows, Tanner co-leads the LA chapter of Pride@ Netflix, where he works to create an inclusive environment in the large studio for the company's LGBTQ+ employees. Tanner helms the organization and execution of company-wide social events, educational panels, and philanthropic initiatives. He prioritizes partnering with other internal ERGs on intersectional programming and has brought in external experts to speak with Pride@.
Tanner's DEI efforts expand beyond supporting Netflix employees, as well. He has collaborated with documentary industry leaders to ensure more equitable workspaces, specifically in the edit bay. He came to Netflix already outfitted with a wide resume of content creation for NBC, Bravo, Oxygen, AT&T/Warner Media and Beachbody.
Noël France
Senior Global Director; Diversity, Equity, and Inclusion
Avantor, Inc.
Noël France is the Senior Global Director; Diversity, Equity, and Inclusion at Avantor. She brings her extensive knowledge of the organization, its employees, customers and industries served to this role. This knowledge was gained over 17 years of experience with the company. With previous roles in Marketing at Avantor, Noël built trusted relationships with leaders and associates across that globe that have been instrumental in advancing the DE&I strategic priorities and initiatives, making significant progress in a brief period of time through collaboration.
Noël's passion for DE&I began as a child, not just through her lived experience, but also through her actions and activism from grade school into her post-graduate career. She has held both leadership and board member positions with community organizations focused on addressing inequities and addressing social justice on a local and global scale. She is honored to be in a position now where she can act as a change agent professionally, while incorporating her personal passion to make a difference.
Yuri Kruman
C-Suite Coach, Author, CEO
​​HR, Talent & Systems
Yuri helps mission-driven enterprises to live and breathe their "Why" by building, growing and scaling world-class HR/People/Culture/Talent organizations and company cultures, empowering talent to do their life's best work in the here and now.
At HR, Talent & Systems, Yuri engages with award-winning corporations and Inc. 5000 startups to transform how they do business by unlocking and unleashing their greatest asset (their people), creating a virtuous cycle of engaged employees and increased profitability.
Beyond traditional strategy consulting, "digital transformation" and "change management" frameworks, he drives success for clients through a high-touch, yet agile, human-first approach built on extensive operational experience in the Fortune 500 and VC-backed startups in HR, finance, sales and other functional areas.
Rachel Noiseux
People Programs Manager
As the People Programs Manager at Pliancy, Rachel shapes the workplace culture and is an instrumental leader in diversity, equity, and inclusion (DEI) in the IT workforce. Although she went to school intending on being an educator, Rachel quickly found her place in the field of HR and people operations.
Today, Rachel believes in rooting DEI into the workplace culture and leading by example. In a field where an average of only 13% of hires are women, she went above the industry standard with 20% female hires in 2021. She leads by example, proving everyone deserves a seat at the table while striving to make the table more capacious than ever before in IT.
Jen Yi Boyer
Chief People Officer & SVP DEI
FiscalNote
As Chief People Officer and SVP of DEI, Jen leads the FiscalNote People Team and all of the organization's Diversity, Equity, Inclusion, and Belonging initiatives globally. Building creative workforce solutions that are responsive and relevant to both individuals' career growth and enabling strategic business capabilities is central to this work. Her strategy focuses on operationalizing equity, creating community, and enhancing inclusive global leadership capabilities.
Jen focuses on creating agile, pragmatic practices within organizations to drive complex enterprise-wide change, talent integration, and strategic workforce solutions. Her goal is that these practices will nurture belonging, inclusive teams, a coaching culture, and leadership practices that invite all team members to contribute in ways that fulfill their passions and purpose while providing measurable results that differentiate FiscalNote from the competition.
Alysha M. Campbell
Principal of CultureShift HR
CultureShift HR
Alysha M. Campbell is an award-winning, best-selling author and a highly respected Strategic HR Leader with a decade of experience that encompasses all facets of Human Resource Management. From executing successful multi-million dollar workforce recruitment and optimization projects to spearheading employee culture initiatives, Alysha has truly seen and done it all in the HR space. Her passion for the industry has led her to start her own HR Consultancy and Strategy agency – CultureShift HR.
As Founder and Principal, Alysha uses her business acumen to help companies utilize and engage their best talent while creating purposeful work environments that help businesses grow and thrive. Within Alysha's business practices, she encourages companies to embrace the "Employee First" philosophy that focuses on shifting the culture dynamics and encouraging recognition of positive results and behaviours. Ultimately this leads to greater employee engagement, customer service and recurring revenue allowing clients to stay competitive in their respective industry and labour market.
Anthony Paradiso
President & Founder
AllThingzAP LLC
With fifteen years of HR leadership experience, Anthony Paradiso (He/Him/His) is a champion about Inclusion, Diversity and Equity (IDE) in the workplace and a leader of unbiased work environments that have proven to deliver positive results including revenue, retention, teamwork, and productivity
Anthony is the Founder and President of AllThingzAP, where it is their primary mission for all to be their full authentic self, not just professionally, but personally.
​He is a Human Resources Business Partner with Industrial U.I. Services and enjoys being on a host of boards and committees, such as the VP of D&I with the North Jersey – Rockland Chapter SHRM and was the D&I Director for the Garden State Council – SHRM (GSC-SHRM) for six years.
Anthony is also a member of the New Jersey LGBT Chamber and am NGLCC nationally certified. He has become involved in local politics. As a member and local leader of the LGBTQ+ community, it is important that we have representation and have a sit at the table.
Lael Chappell
Director, Insurance Distribution
Attune Insurance
Lael is currently the Director, Insurance Distribution at Attune Insurance (acquired by Coalition Inc.), after over 15 years of experience in various functions in the commercial insurance industry.
Lael is currently a part of the Forbes Business Development Council, McKinsey Black Executive Leadership Program, 100 Black Men of New York, and a Venture Fellow at 116 Street Ventures (Alumni Ventures) as he continues to be passionate about leveraging his experience to support the development of organizations led by underserved and underrepresented entrepreneurs globally.
Lael completed a dual Bachelor's degree in Business Administration in Finance and in Risk Management & Insurance at the University of Georgia, is an alum of Harvard Business School's Program for Leadership Development, and is a graduate of the EMBA Global Asia Program jointly conferred by Columbia Business School, London Business School, and the University of Hong Kong.
Rashim Mogha
GM – Leadership and Business Portfolio
Skillsoft
Rashim is an influencer, a thought leader, a best-selling author, a speaker, and a technology and business leader. Rashim is a prominent women in tech evangelist and a frequent speaker at global conferences. Her thoughts on leadership, innovation, women in technology, and enablement strategies have appeared in publications like Forbes, Association for Talent Development (ATD), and Thrive Global.
At Skillsoft, Rashim is responsible for driving innovation and growth in her role as GM, Leadership and Business Solutions. Her role concentrates on leading the content, platform, customer success, sales, and marketing teams to deliver compelling experiences to our customers. Prior to Skillsoft, Rashim held leadership roles at companies like VMware, Amazon Web Services, Oracle, and Automation Anywhere, where she built high-performing education teams and launched innovative solutions to support over $2 billion businesses.
Rashim is founder of eWOW (empowered Women of the World)- an intellectual platform that empowers leaders to discover, visualize and actualize their success. Recognized by Business Chief USA as a woman to watch, Rashim is a recipient of Women Empowerment: Game Changer, Woman of the Year, Women Tech, and Silicon Valley Woman of Influence awards and was inducted in Alameda County hall of fame in 2020.
Effenus Henderson
President and CEO
HenderWorks, Inc.
Effenus Henderson is President and CEO of HenderWorks, Inc. (www.henderworks.com ) and President / Co-Founder of Institute for Sustainable Diversity and Inclusion (www.i4sdi.org ). He served as Chief Diversity Officer for Weyerhaeuser Company, Federal Way, Washington until his retirement in December 2013. He is an internationally recognized diversity thought leader and has been invited by numerous companies and organizations to share his expertise.
Effenus has provided advisory support on diversity to the United Nations, US Federal Government's EPA office, Office of Personnel Management, US Forest Service, State Department and the USDA. As President and Co-Founder of ISDI, he helps provide diversity and inclusion training sessions to Northwest Corporations including Nordstrom, Boeing, Alaska Airlines, Port of Seattle, T-Mobile, Weyerhaeuser, Starbucks, Amazon, SAP-Concur, and others.
He has addressed members of the General Assembly of the United Nations on intercultural and interreligious diversity, and addressed a high-level panel of the Alliance of Civilizations in Madrid, Spain in 2008, Istanbul Turkey in 2009, Rio de Janeiro, Brazil in 2010 and Doha, Qatar in 2011. He was a keynote speaker at the 9th and 10th Forum at Fez Morocco (2012, 2013) and at the 2nd World Forum on Intercultural Dialogue held in Baku, Azerbaijan (2013). He currently serves as a member of the Advisory Board of the Global Dialogue Foundation, located in Melbourne, Australia.
Cassandra Rose
Partner
Meritarc
Cassandra Rose is a Partner at Meritarc and is setting a new standard for helping organizations optimize their Human Resources and Diversity, Equity, & Inclusion strategy. Having held roles at multibillion-dollar global brands and unicorn startups, Cassandra has developed proven strategies which positively impact the physical, mental, and financial wellbeing of employees and embed equitable practices.
Cassandra has over 15 years of HR experience and is certified as a Senior Professional in Human Resources (SPHR, SHRM-SCP) with a B.B.A. in Business Management, Master's Degree in Human Resources and Employment Relations, and Professional Certificates in Diversity, Equity, & Inclusion, Leadership, and Healthcare Economics. She is a proud member of the Forbes Human Resources Council.
Jes Osrow
Co-Founder and COO
The Rise Journey
Jes Osrow is Co-Founder and COO of The Rise Journey where she works with organizations to operationalize diversity, equity, inclusion, belonging, and accessibility (DEIBA) strategies as part of building sustainable organizational cultures. Her goal is to create fundamental change in people operations and help empower workplaces for all employees.
As a no BS kind of person, Jes is focused on hands-on engagement, real world experiences, and communicating successes and struggles in personal and professional realms. Her talks and workshops are engaging, transparent, and relatable, with action-oriented takeaways. Jes has an extensive background working with startups, specifically in international tech and mental health. Her focus areas include: Career development, invisible disability advocacy, imposter syndrome, diversity recruitment and engagement strategies, ERGs, and women in tech.
Ajeta Sinha
Executive VP
Net2Source Inc.
Executive VP Ajeta "AJ" Sinha joined the leadership team of Net2Source Inc. in 2015 as the VP and was the first female salesperson on the company's leadership team. She was promoted to Senior VP and then the Executive VP in April 2021. Wearing multiple hats as an advocate for D&I, sales, client relations, marketing, operations, AJ has helped to position Net2Source globally by offering Staffing, RPO, Payroll services in 32 countries.
AJ has earned distinguished awards as one of SIA's 40 Under 40, SIA's Global Power 150 Women in Staffing, Colorado Biz's Most Powerful Salesperson, SVU's Partner of the Year, and One Planet Executive of the Year (Bronze). Sinha is CCWP and CIR certified, and she serves civically as a Forbes Tech Council member. AJ is a strong supporter of Support All Women Program to promote Women in STEM, Return to Work, Jobs for People with Disabilities, Employing Veterans and providing Career advancement opportunities for ethnic minority communities and groups.
Otis Johnson
Chief Diversity, Inclusion & Sustainability Officer
Clario
With over 20 years of experience working in pharmaceuticals, Otis is passionate about the industry and holds expertise across clinical informatics, business analytics, sales, project management and research and development. He has held leadership positions at a number of global life science companies, including Merck, ICON and Syneos Health.
As Chief Diversity, Inclusion and Sustainability officer at Clario, Otis executes on the organization's commitment to creating a diverse and inclusive workforce. He also works with employees, customers and shareholders to ensure they fulfill their environmental, social and governance responsibilities.
Sam Kennedy
Manager of Diversity, Equity, and Inclusion
Guild Education
Sam Kennedy is a queer and trans DEI practitioner at the Denver-based ed-tech Unicorn, Guild Education. Sam began their career as a crisis counselor and anti-violence advocate in the non-profit space after several years as a community activist. They balance strategy and humility to center the experiences of marginalized employees first and foremost while producing measurable and scalable business outcomes.
Sam is a first-generation graduate who leads with authenticity and intentionality to bridge social justice frameworks and operational praxis. Outside of their work in corporate DEI, they also co-own a small business with their partner crafting all-natural and vegan bath, body, and ritual goods.
Su Joun
Founder and Principal
Diversity@Workplace Consulting Group
Su Joun is the Principal of Diversity@Workplace Consulting Group LLC that works with organizations to diversify their workforce and to create inclusive, equitable work environments through consultation and training.
She was the Vice President of Talent, Diversity, and Inclusion at Blue Cross Blue Shield of Massachusetts (BCBSMA) where she led the enterprise diversity and inclusion, talent acquisition, performance management and leadership development, and associate engagement teams. In addition to expertise in D&I and talent management, she has held leadership roles in IT & operations, marketing, sales and call centers in various organizations and industries.
Su received her MBA from Suffolk University and her MS in Nonprofit Management from Northeastern University. She has taught Global Human Resources, Organizational Behavior and CareerLaunch at Suffolk University and has presented to various audiences such as the Greater Boston Chamber of Commerce, CFO Roundtable, UMASS Center for Collaborative Leadership, NEHRA, HubWeek, General Assembly, Skillsoft Conference, and the Boston Bar Association.
Jo Anne Hill
Executive Director of D and I
Piedmont Healthcare
Jo Anne Hill has led an impactful career that has included radio, television, and Corporate America. A nationally recognized leader in Diversity and Inclusion, Jo Anne is an innovative change agent. As the Executive Director of Diversity and Inclusion she is making D&I part of the DNA at Piedmont Healthcare.
Jo Anne leads the diversity and inclusion strategic initiatives for the 29,000+ employee organization, including the integration of diversity into core personnel and business processes. She has a passion and focus on developing, implementing, and driving best practice programs.
Responsible for ensuring that Piedmont's employment strategies are reflective of its diverse marketplace, Jo Anne integrates Piedmont's commitment to diversity and inclusion at every level of both patient and employee experience. She stands unwavering in diversity, inclusivity and equity while fostering Piedmont's mission, "to make a positive difference in every life we touch."
Jo Anne's impact, both professionally and personally in the community, have been recognized both locally and nationally.
Alberto Marino
Senior Diversity Officer
Washington Metropolitan Area Transit Authority
Alberto is a Senior Diversity Officer at the Washington Metropolitan Area Transit Authority (Metro). Born in Caracas, Venezuela. He completed an MBA from Saint Leo University, Tampa, Fl.
Over 17 years of experience in corporate, educational recruiting and workforce development, focusing on diversity and inclusion. He gained this experience through his talent acquisition work for Fieldcore (GE), Coca-Cola, Humana and Nova Southeastern University. He worked as a refugee case manager and job developer for Catholic Charities and Lutheran Services in Florida, helping refugees to get an education and find employment.
In 2013, he created and launched Metro Trabajo with WMATA in Washington, DC to promote employment opportunities to recruit Latinos in the DC metropolitan area. This initiative helped double the number of Latino candidates hired by Metro since its inception in the Authority.
His community work includes representing WMATA as Appointed Commissioner of the Mayor of the District of Columbia on the Adult Education Career Pathway Task Force, Chairman of the Board of the Alexandria/Arlington Regional Workforce Council, Montgomery College-Hispanic Business & Training Institute Advisory Council Member, Director-Board of Directors of Latinos in Transit and Chairman of the Workforce Development Committee of the Northern Virginia Hispanic Chamber of Commerce.
Esha Sahai
Founder, Executive Director
Girls Who Venture
Esha Sahai is a venture capitalist, entrepreneur, and educator. She is Founding General Partner at Flamenco Ventures. Esha is a board advisor at Blockchain Founders Fund, an early stage cryptocurrency/blockchain, fintech, and emerging technologies fund. As the Founder of Girls Who Venture, she is working towards gender equality in entrepreneurship and venture capital, particularly in developing and underdeveloped economies.
Esha is an Entrepreneur In Residence at Xcelerator UC Berkeley, Founding Angel Investor at Vitalize Angels, an Outreach Partner at Manush Labs, an advisor at Climate Seeds Fund, Tropics Group Fund, Skydeck Berkeley, Indigram Labs, Maroon Venture Partners Fund, and Lori Health, and a mentor at Alchemist Accelerator.
She is the founder of Rio, a startup that developed digital business cards, which was a finalist at Alchemist Accelerator in 2019. Esha was an Entrepreneur In Residence at the College of Information and Computer Sciences at the University of Massachusetts, Amherst. As a serial entrepreneur, Esha co-founded and worked at startups funded by a16z, DARPA, and the Foundry Group.
Angela Briggs-Page
Head of People & Culture
Angela Briggs-Paige leads the People and Culture team at Opportunity@Work (O@W), where she is responsible for driving a people-first strategy that is grounded in O@W's mission to rewire the U.S. labor market so that all individuals Skilled Through Alternative Routes (STARs) can work, learn, and earn to their full potential, and directly correlates to the company's business roadmap.
With more than 20 years of experience in the recruitment, retention and development of talent that delivers business results, Angela brings the knowledge necessary to foster a diverse, cohesive culture that promotes customer focus, collaboration, inclusion, employee engagement and business success. Simply put, her purpose (and passion) is performance excellence through people.
Prior to joining Opportunity@Work, Angela provided oversight and leadership of all People Operations including HR technology, service delivery, operational effectiveness, business process review, continuous improvement activities, technology strategy and staff coaching and development for PopHealthCare. Before that, Angela served as director of Human Resources for Cricket Wireless – a AT&T company. She was responsible for providing leadership in developing and executing the human resources strategy in support of the firm's overall business plan and strategic direction.
Angela is a certified Senior Professional in Human Resources (SPHR), a SHRM Senior Certified Professional (SHRM-SCP), a Certified Diversity Executive (CDE) and a Certified Diversity Recruiter (CDR).
Lionel Riley
VP, People & Culture
Oportun
Lionel is an experienced human resources executive with a passion for people, leadership, and equality.

Lionel serves as the Vice President, People & Culture at Oportun where he directs and develops Oportun's Diversity, Equity, Inclusion & Belonging (DEIB) Strategy, Employee Engagement, Remote First and Culture experience.
Prior to Oportun, Lionel worked for USA Truck where he served as Head of Talent Management and D&I Strategic Planning, he was responsible for talent acquisition, performance management and overseeing the company's diversity and inclusion initiatives. He worked for Walmart Corporate for 17 years where he held various leadership positions within the Human Resources People division.

Lionel also serves as a member in the Air National Guard holding the rank of Lt. Colonel and is the Commander of the 288th Intelligence Operations Support Squadron. He has served in several campaigns including but not limited to: Operation Joint Guard, Operation Iraqi Freedom and Operation Enduring Freedom.
He is the founder of Future Solutions Now, a training organization to serve/assist underserved high school & college students. He has made it his mission to advance diversity initiatives and inclusion. He considers it a privilege to serve and give back to his community by serving on several grassroots committees and non-profit programs.
Teresa Tan-Vial
Global Talent Acquisition
Teresa is an international, technology-centric, and culture-driven person. Currently, She is helping Snap grow by finding the best talent to scale our culture and business. She believes in an integrated approach to talent strategy where my work in hiring talent connects into org design, succession planning, coaching, and development. When done right, together with a push for diversity, teams and their leaders are set up for success.
Teresa's journey has led her from computer coding to global financial systems to talent acquisition and organization development: from Credit Suisse to Merrill, from Korn Ferry to Google, to Snap. She is interested in what motivates people to grow and give their best. She leads with kindness and tenacity and makes great hires happen fast. Her work and conversations center on a solid understanding of technologies, global mindset, and business growth. Over the last decade, she has been privileged to build trusted relationships with some of the world's best talent in Silicon Valley and beyond.
Angie Sheehan
President – North America
WernerCo.
Angie started with WernerCo in November 2018. As President, she has led the transformation of the North America business with a focus on new product innovation and developing a high-performance, results-driven culture.
Prior to WernerCo, Angie was VP/GM of ITW's Renovation/Remodeling division—a business that provided the top brands in engineered fasteners to the US Home Center channel. She has also held roles as Vice President of Sales for TOMY International and Director of Marketing/New Product Development with Elkay Manufacturing. A good portion of her career was spent with Newell Rubbermaid Office Products Group where she held roles of increasing responsibility across the sales, marketing, supply chain and IT functions. Her last role with Newell Rubbermaid was Director, Customer Supply Chain.
Anu Mandapati
Vice President, Head of Diversity, Equity and Inclusion
Talking Talent
Anu Mandapati is the Vice President, Head of Diversity, Equity and Inclusion at Talking Talent. She is also a leadership, team and well-being coach with 20 years of diversity, inclusion, leadership and organizational development experience.
Anu specializes in coaching teams and organizations to increase their diverse talent pool, develop more inclusive staff at all levels, and increase performance and retention by creating work cultures where people feel like they can bring all of who they are to work and succeed. Her leadership tips, tools and strategies have been featured in various publications including Forbes, Fortune, HR Daily Advisor, Inc., and Money.
Iris Drayton-Spann, MA, PHR, CDE, SHRM-CP
Vice President HR & Chief Diversity Officer
WETA TV
Iris is the Vice President of HR and Chief Diversity Officer for WETA TV in Arlington, Virginia. WETA TV is the leading public broadcasting company in the nation's capital, with over 350+ employees (including full-time, part-time, union, interns, and fellows) and is one of the largest-producing stations of new content for public television in the United States.
She develops, builds, and maintains a strategic human resources function that supports WETA's business strategy; aligning policy and programs with the organizations strategic plan, mission, values, and culture. As a member of the senior leadership team, Iris promotes positive employee relations, addressing all aspects of human capital strategy and operations including diversity, equity, and inclusion, talent development, employee relations, culture-building, innovation and alignment with WETA's mission and direction. Iris provides vision, HR expertise, and leadership to foster a fully-inclusive, high achieving, equitable and anti-racist workplace.
She serves as the main contact and spokesperson for WETA regarding diversity, equity, belonging and inclusion, leads the Diversity, Equity and Inclusion (DEI) Council, as well as listening and sharing safe spaces for employees.

Shereen Barros
IDEA Programme Manager (Global)
Kin + Carta
Shereen Barros is a leader when it comes to changing the culture of a global business. She's the Program Manager for Kin + Carta's Inclusion, Diversity, Equity and Awareness (IDEA) program, rapidly creating an organization that is truly committed to responsibility, accessibility, and equity.
Having defined the five-year IDEA program, she is now helping thousands of people across the world to go on a journey where everyone is an advocate for equitable and transformative DEI work.
Öykü Kayaalp
Diversity & Inclusion Discipline Lead at Garanti BBVA
Garanti BBVA
Enthusiastic in approaching challenges and opportunities of diversity globally to enhance business results, focusing colleagues, co-partners and communities. Öykü has a life-long mission of increasing access and opportunity of people across race, ethnicity, nationality, gender identity, accessibility, sexual orientation, social class, religion, age, and language in every professional industry.
Leading Diversity & Inclusion agenda for Garanti BBVA by running local projects as a part of Global DEI Plan. Prior to joining BBVA Group, she was in charge of the Diversity and Inclusion strategy in Vodafone.
In her spare time, you can find Öykü exploring on foot, probably talking about her excitement for a good dinner and praising the evening sun.
Cathrin Stickney
Founder and CEO
Parity.org
Cathrin founded Parity.org with the intention of closing the gender and racial gap in leadership and on boards where the gap is the widest. In only four years, the organization has partnered with more than 500 corporate organizations through the ParityPledge, a public commitment from organizations to interview and consider at least one woman and person of color for every open role, VP and higher.
With Cathrin spearheading this initiative, Parity.org has been able to make huge strides in the DEI space. An annual survey conducted by Parity.org showed that 80% of its corporate partners reported adding and retaining at least one woman to their executive team in just one year of taking the ParityPledge. Even more extraordinary results happened for People of Color (POC) with companies reporting that, in their C-Suite, POC grew by more than 72%-- 3.3 times the rate of growth of their white counterparts. Parity.org is making a difference and it couldn't have been done without the brains and heart behind the operation, Cathrin Stickney.
Cathrin was recognized recently by Business Insider as one of the 2021 100 Business Transformers. She has also rung the opening bell at Nasdaq three years in a row to celebrate International Women's Day every March 8, representing the United States among 60 Exchanges celebrating women around the world.
Ambassador Prof Adetunji Haastrup
President
Harvard College of Management
Professor (Ambassador) Abraham Adetunji Haastrup is a World-renowned Scholar/Professor of Management and Leadership, a Chartered Administrator, an International Management Consultant, a Company Executive, Global Ambassador of Management and Leadership, and UN Advocate for Global Sustainable Development.
As a UN Associate, he was among the 50 Selected African Delegates to the United Nations/UNESCO Roundtable Talk in 2004. He was also a Delegate to the United Nations @50 World Health Organizations Conference in 1995. In November 2005, he was invited by the British Council to be a part of the Inaugural BRITISH COUNCIL MANAGEMENT FORUM.
He doubles as the first African to become the Ambassador of Management of the International Academy of Management and the First Nigerian to bag the Prestigious Fellowship in Management simultaneously from the International Academy of Management Nigeria and UK.
Prof is also a Fellow of the Prestigious Certified Public Administrators of England and Wales and Fellow of over 10 Professional Bodies across the UK, USA, and the Commonwealth.
Mayka Rosales-Peterson
Sr. Program Manager
AppSmart
Mayka Rosales-Peterson is the Sr. Program Manager for the Managing Partner Program at AppSmart, a national technology distributor. Mayka is responsible for the branding, messaging, and overall framework of AppSmart's Managing Partner program.
Mayka currently serves on the board for the Alliance of Channel Women and is Chair for the DE&I committee. She also serves on the board for Channel Futures DE&I. Rosales-Peterson is also a communications chair for Xposure Diversity and Inclusion, a national organization dedicated to improving diversity and inclusion in technology.
Nilufer Demirkol
Global Head of Diversity and Inclusion
Nestlé
Nilüfer Demirkol is the Global Head of Diversity and Inclusion at Nestlé since December 2019. She is based in Nestlé Headquarters in Vevey, Switzerland. In her role, she drives the Diversity and Inclusion agenda through Nestlé's clear ambition and strong internal and external commitments.
Prior to this role, she served as Head of Human Resources for Nestlé in Turkey from August 2016 until December 2019, and as HR Business Partner for Nestlé Waters Zone Asia, Oceania, Africa, and the Middle East, based in Dubai from 2012 until July 2016.
Nilüfer began her professional career at Nestlé in August 2000, in Turkey. She held various leadership roles in Human Resources in the area of Recruitment, Training, Organization Development, and as HR Business Partner in Turkey.
Angie Bergner
Vice President of People & Business Operations
Veris Insights
Angie Bergner is the Vice President of People & Business Operations for Veris Insights; an insights and analytics firm dedicated to helping all recruiting leaders tackle their hardest challenges in real-time. Through granular candidate insights, in-depth employer benchmarking, continuous market pulses, actionable strategies, and recruiting feedback platforms, Veris Insights is advancing the way companies across North America approach recruiting, employer branding, DEI (diversity, equity, and inclusion), and talent management. Our mission is to create an exceptional firm that betters the world of work.
Angie's primary mission at Veris Insights is to build and foster a best-in-class company culture through inclusive practices that focus on the learning and development of all team members. Prior to Veris Insights, Angie was the Head of People & Program Operations for a global experiential internship program for college students. Angie is a certified DEI practitioner and Career Coach whose mission is to change how organizations nurture and support their greatest asset – their people.
Dani Herrera
Director, Recruitment Operations and ED&I
R/GA
Dani Herrera is an ED&I, Recruitment, and People Leader passionate about building cultures that attract and retain historically and systematically excluded talent; strategies that foster inclusivity and belonging; and processes that minimize biases.
Originally from Buenos Aires and now living in New York, she is the Director of Recruitment Operations and ED&I at R/GA; a Co-Chair at R/GA's Latine Heritage ERG; and the Awareness & Advocacy Founding Partner at Allies in Recruiting.
Zoe Bermant
CEO
Zoecial Media
Zoe is the owner of ZoecialMedia, an agency on a mission to help B2B tech companies understand how to build visibility, authenticity, and credibility on social media. She has 25+ years of marketing experience in the cyber, international travel, and baby product industries.
Zoe is an advocate of building more equality in the workplace. Taking a leadership stance that flexibility and empathy is the key to a successful work/life balance. Zoe is one of the founders of the patented No-Tipz invention - a device that stops strollers tipping backwards. She is passionate about being referred to as an entrepreneur and not just a 'mumpreneur,' and founding new technologies and work practices for the modern parent.
Via Van Liew
Principal Director of Diversity, Equity and Inclusion (DEI)
The Aerospace Corporation
Via Van Liew joined People Operations at The Aerospace Corporation as a Manager, Diversity and Inclusion in Spring of 2017. She Co-chair the Executive Diversity Council Chaired by the CEO and manage the Aerospace Committee for Equality overseeing 34 Diversity, Equity and Inclusion actions across Aerospace's six focus areas: Recruitment, Representation, Retention, Education and Training, K-12 STEM Outreach and Community Outreach.
Since assuming the Principal Director of Diversity, Equity, and Inclusion role, Via Van Liew has restructured the Executive Diversity Council adding 6 Senior Vice Presidents, implemented a Diversity Scorecard and Dashboard and increased diversity representation in the Board of Trustees. Before joining The Aerospace Corporation, she was a Manager, Global Human Resource Compliance and Diversity and Inclusion at Mattel, Inc. for 10 years. She has also been an Organizational Effectiveness Diversity and Inclusion Consultant at Health Net, Inc. for 7 years.
Via Van Liew received her Bachelor of Science degree in Business Administration with a concentration in Human Resources and minor in Economics from California State University of Los Angeles. Her Human Resources Certification in Professional Designation in Human Resources Management from University of California, Los Angeles.
Garrison Hayes
Family Engagement Manager
Valor Collegiate Academies
Garrison Hayes is a content creator, advocate and anti-racism educator who views his work as existing at the intersection of antiracism, mission and storytelling.
Garrison serves as the DEI Engagement Manager for Valor Collegiate Academies, a charter school network in Nashville, TN where he works to ensure that historically marginalized groups in the school community are heard, engaged and served.
Additionally, Garrison has amassed an online following of over 170,000+ TikTok users, where he creates engaging and informative short-form anti-racist educational content.
Garrison lives in Nashville, TN with his lovely wife, Simone.
Victoria Bracco
American Fashion Network
Chief Innovation Officer
Victoria Bracco is the Chief Innovation Officer at American Fashion Network (AFN). Victoria has helped lead and support ways to create a culture of inclusion, equality and belonging and has been active in moving the organization forward with its diversity and inclusion strategies. Victoria is instrumental in delivering key principles behind innovation – leadership, generating networks, harnessing idea expansion, leveraging proper incentives, and building/managing a transparent and efficient innovation process as well as creating, developing, and executing marketing and PR efforts within AFN.
Prior to working at American Fashion Network, Victoria worked in marketing and communications for one of the largest health networks in Pennsylvania as well as Central New York. Preceding that she was a designer at Ralph Lauren in New York.
Victoria is passionate about bringing the discussion to life when it comes to diversity and inclusion and is proud to work at AFN, a company that recognizes diversity, equity, and inclusion is not an option but a necessity.
Lindsay King
U.S. Chief People Officer
Ten years and ten jobs with ABInBev, as aHR professional Lindsay has had plenty of opportunities to do great things and be challenged. Working for an organization that not only allows you, but encourages you, to make as big an impact as possible has guaranteed she left a legacy in each role. ABInBev has given Lindsay the freedom to run her own show.
A true ambassador for the organization there are many reasons that Lindsay loves what she does but it is the pace, the people, and the ability to stretch outside her comfort zone and make bold decisions that keep her passionate about her work. In any other organization a lot of what she does would not be possible.
Diversity and inclusiveness help us build further success as an organization. At ABInBev they bring big ideas to life and to do that wetheyneed a variety of opinions, perspectives, and skills. Lindsay's role in ABInBev is to ensure our employer brand attracts and engages the best talent and helps continue to bring people together for a better world.
Chaly Jo Moyen
Chief Strategy Officer
Analytical, action-oriented leader with a strong general management aptitude and a demonstrated commitment to excellence in both outcomes and approach. Diverse experiences in strategy development, consumer and brand marketing, customer and commercial leadership, and general management, with proven outperformance. Roles in top Fortune 50 companies and small start ups. Assignments in US domestic market and internationally, with country, regional, and global responsibility.
Known for bold, independent thinking; providing holistic, pragmatic solutions; dedication to people development and team leadership; solid analytical and data orientation; and integrity.
Wendy Lu
Growth Engineering
Airtable
Wendy Lu is currently an Engineering Leader at Airtable, and was the first Woman-identifying member of the Engineering leadership team at the company. Wendy leads our User Growth and Monetization teams. Throughout her time at Airtable, she has been a staunch advocate for diversity, equity, and inclusion both in the engineering org and the company as a whole. She is internally recognized as a diversity champion at Airtable.
Prior to Airtable, Wendy was an early engineer and engineering leader at Pinterest. She led an organization responsible for Pinterest's Ad Products and Shopping businesses, which drives more than $1.5B in revenue today.
This year, Wendy has been driving the work of an Engineering DEI Working group, a cross-functional team of engineers, engineering managers, and recruiters, in the effort to hire more talent from underrepresented groups on the engineering team.
Through her leadership, and what the working group has been able to accomplish, we've seen a leap of women and underrepresented talent hired in engineering in the past year.
Jill Jacques
Global Financial Services Lead and Client Partner
North Highland

Jill is passionate about the intersection of equality and business to build a better world. She has 23 years of experience in financial services, in both industry and management consulting. In her role as Global Financial Services Lead / Partner with North Highland, she consults the top global, financial services firms in their most critical change and transformational strategies across customer experience strategy, workforce transformation, operational transformation, and digital enablement.
Jill is most honored to serve as the Executive Sponsor for our firm's Global PRIDE Alliance ERG and serve on the firm's Inclusion and Diversity Committee. She believes these roles are not merely "side of the desk" responsibilities, but core to how North Highland strives to be the most enviable culture on the planet.
Israa Khan
Manager, Leadership & Organizational Development
Yuma Regional Medical Center
Israa Khan is a healthcare leadership coach and consultant who partners with leaders, teams, and organizations to make the right things easier to do. She has spent her career building learning structures within organizations to drive high performance and transformational change. Her work centers on collaborating with physician leaders, nurse executives, and hospital administrators to solve complex problems, manage change, and elevate their impact on quality patient care.

Israa has had many opportunities in higher education, non-profit management, and tech. However, it is the world of healthcare that she feels she can have the most impactful adventures. She is currently the Manager of Organizational Development at Yuma regional medical center in Arizona and oversees the learning & development of the workforce through education and coaching.
Israa is most passionate about coaching leaders who want to elevate how they lead and explore their possibilities. She is currently obtaining her Professional Coaching Certification (PCC) from the International Coaching Federation.

Eric Feinstein
Chief People Officer
Navitus Health Solutions
Experienced HR Executive with a concentration in management and executive compensation and benefits, non-qualified deferred compensation, broad-based compensation, and benefits strategy and administration, career architecture, and HR Services. Effective at ensuring alignment of total rewards policies and programs with organizational goals and workforce strategies.
Experience working with HR analytics across all dimensions of HR including talent acquisition, development, performance management, workplace culture, total labor costs, and HR effectiveness. Strong professional education including a Bachelor's degree focused in Actuarial Science from the University of Iowa, Fellow of the Society of Actuaries, and completion of multiple HR executive development programs, including the two-week HR Learning Partnership at the Results-Based Leadership Institute.
Dionna Smith
Global Head of Diversity, Equity & Inclusion
Thumbtack
Dionna Smith serves as Thumbtack's Global Head of Diversity, Equity & Inclusion. In this role, Dionna is responsible for ensuring minority business owners have an equal opportunity on the Thumbtack platform, while also spearheading a culture internally that is inclusive and where everyone belongs. With over 15 years of experience in HR & DEI leadership roles, Dionna is a frequent speaker and media contributor where she champions Leadership led DEI.
Prior to joining Thumbtack, Dionna was Global Director of DEI at PowerToFly. She also led Diversity Talent Strategies & Recruitment Programs at Delta Air Lines, and has held Talent Acquisition, Talent Management, and DEI roles at several tech companies including LexisNexis, Cisco Systems & Fiserv. Dionna attended Howard University and ultimately graduated from Tulane University, where she studied media and marketing communications. She and her family reside in Atlanta, GA, where she received Atlanta Business Journal's 40 under 40 award.
Pamela Fisher
Chief Diversity and Inclusion Officer
A proven strategic thinker and leader with over 20 years of global corporate experience in diversity and inclusion management, philanthropy, communications, and government relations.
Her skillset includes strong executive relationship management with internal and external stakeholders, ability to work collaboratively in a complex, dynamic organization, and the ability to integrate abstract, intangible concepts into solid business strategies to address the best interests of shareholders, audiences, employees and community organizations.
Kai Deveraux Lawson
SVP, Diversity, Equity & Inclusion
dentsu creative, Americas
Kai Deveraux Lawson, uses her lifelong passion for culture, and nearly a decade of experience in advertising, to tell honest stories that shed light on the need for Diversity & Inclusion in the workplace. Her experience led her to launch the culturally focused platforms, Mixed Company Podcast and her blog, Mylifeofkai.com. On these platforms, she shares her first-hand experiences in life, travel and career, from the perspective of a millennial woman of color.
Kai has been a featured speaker for premier conferences including The 3% Conference and Adcolor, and has been featured in trade and cultural publications like Refinery29, Adweek, and Adage. She has also been honored as The-Dot's 2019 International Women's Day - 100 Trailblazers redefining the Creative Industry, HERoes 2020 Top 100 Women Future Leaders, The Advertising Club of New York's 2020 Innovators Award, and the Inaugural Blacklist100, for Cause & Community.
Laura Duda
Senior Vice President and Chief Communications Officer
The Goodyear Tire & Rubber Company
Accomplished executive with more than two decades of experience leading communications in complex businesses operating in highly regulated industries. Decisive, collaborative leader who builds strong working relationships at all levels of a corporation and thrives in any structure, including ambiguous and/or matrix.
Excels in fast-paced, demanding environments while remaining focused and delivering strong results. Community-minded professional who engages readily and effectively with charitable and business-related organizations. Confident and skillful public speaker. Accredited in Public Relations by the Public Relations Society of America.
Elizabeth Gasser
Chief Strategy Officer
Tandem Diabetes Care
Since joining Tandem Diabetes Care in January 2020, Elizabeth Gasser has served as EVP and Chief Strategy Officer. From June 20217 to the end of 2019, Ms. Gasser was an independent adviser providing strategic and corporate development solutions to boards and executive teams. Prior to that, she spent 11 years at QUALCOMM Technologies, Inc., a global leader in the development and commercialization of technologies and products used in mobile devices and other wireless products, where she held senior strategy and corporate development roles.
Ms. Gasser is a long-time advocate for the advancement of women in technical professions. She serves an executive ally for Tandem's DEI programs and provided leadership within Athena San Diego, a local leadership development and advocacy group for women in STEM, as a Board member and officer from 2017 to 2021. She holds a BA and an MA in Economics from the University of Cambridge.
Amanda Conlon
Senior Principal Media Planner and Strategist
Northrop Grumman
Amanda received a well-rounded education while attending the Pamplin School of Business at Virginia Tech. After graduating in 2009 she moved into the field of education with a company that conducted leadership-focused conferences for students at the elementary school level all the way up through college. She was part of the Admissions Department which was in charge of communicating logistical information and providing support to parents, mentors, and scholars.
Amanda went on to join the Inside Sales Program with the Washington Nationals mid-season and was able to learn about the business of sports and how to develop and manage client relationships. With a variety of lead generation strategies she was able to effectively use cold calling and targeted selling as revenue-generating ventures.
Working as a team, the inside sales representatives and the account executives were able to generate new lead sources and on-site sales by utilizing a number of sales table locations on game days. The position allowed Amanda to develop a strong book of business and experience selling many different ticket packages including luxury sales.
Amanda's career goals include moving on to the next level in either sales or marketing/advertising. Experience and education have allowed me to build a strong foundation for understanding different markets and being able to harness my creativity to best respond to the needs and wants of those markets. She hopes to remain in sports but also enjoys a challenge and would be excited to enter into other markets and opportunities as well.
Janis Hoyt
Chief People Officer at
The Honest Company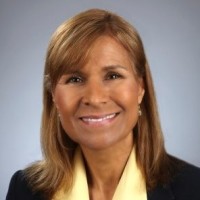 Senior Human Resources Executive with a laser focus on talent & thought leadership. Janis passionate about aligning people & culture to support business strategies. She has had a strong track record of success leading Retail, Healthcare & Consumer Goods organizations through accelerated growth, rapid change & business transformation, in both established companies as well as hyper-growth, start-up environments.
Janis has been a trusted consultant & thought partner to senior leadership; as a licensed and certified Executive Coach, she advises business leaders, C-suite Leadership, and Board Members on strategies to drive high-performing team success.
Lori Opiola
Sr. Director, Global Talent Acquisition
Guiding strategic HR initiatives through Talent Management and Acquisition, Training and Organizational Development resulting in high performing teams.
Grace Larrea
Global Procurement Lead, Somos Miro ERG Lead
Miro
Alumna from the University of California, Irvine Grace began her career as an Executive Assistant for a legal advertising company. There she was encouraged to learn about media buying, and after spending 6 months learning the Sales side of the media world, she realized her love of Procurement. Grace returned to her roots working first as a buyer for a food services company before transitioning into the tech world. Her love of creating and building from the ground up led her to Miro, where she is currently Global Procurement Lead.
Originally from Lima, Peru Grace immigrated to Los Angeles at 2 years old due to violent threats made against her family. Seeing her father and mother work their way back up in a new country while learning a new language helped shape her and her worldview. Grace didn't start becoming more actively involved in DEI until joining Miro, where she co-founded and co-leads Somos Miro, Miro's Latinx ERG.
In so many facets of her career, Grace felt that she could never authentically be herself in the workplace. This feeling of not belonging has inspired Grace's work in DEI and she believes that when people can bring their full, authentic selves to the world, that is when you can start creating an amazing culture. Grace is grateful to Miro for providing the launchpad to grow in this role, pursue her passion for DEI, and speak about issues important to her communities.
Ann Barnes
Chief Executive Officer
A dynamic senior-level executive with 30+ years success achieving sustained revenue, profit, and business growth within startup, Fortune 100, and mid-sized private equity-backed companies. Extensive experience navigating and integrating multiple, complex operations and business process outsourcing to optimize and sustain EBITDA.
Demonstrated success maximizing shareholder value via organic and acquisitive growth achieving capital investment objectives through strategic transactions. Adept at building senior sales and operations teams able to forge sales growth, seize control of critical problem areas, and deliver on customer commitments.
Elif Tutum Tuncer
Global Diversity, Equity and Inclusion Director
Signify
Human resources professional with 15 years of diversified experience working with groups including management teams, sales/marketing and enabling functions in global complex environments.
Creates value by embedding Human Resources programs into operational business plans and navigates through paradoxes to deliver business results. Successfully performs as strategic positioner with balanced perspectives of both business and people priorities. Always asking how does work need to change to keep up with diverse needs of our people, customers and investors? How does HR re-imagine itself to be more people-centric, simple and proactive?
Always willing to exchange know-how and experience with other professionals, believes richness in diversity to form more mature opinions. While sending connection request; please write a short message about the purpose of your connection request so I can respond properly.
Helen Cheuck
VP, HR and Global DEI Leader
Helen Cheuck is an HR leader at Aircall, a cloud-based phone software company, overseeing HR strategy across North America while also leading DEI Globally. She has over 15 years of HR and recruitment experience having worked across a variety of industries including Morgan Stanley, PwC and also holding an HR leadership roles in Communications, Marketing and Advertising agencies such as BCW, Ketchum, 360i, Dentsu and Merkle B2B.
Vivienne Wei
VP, Technology Operations and Strategy
Salesforce
Global Corporate Strategy and Planning executive with extensive global leadership experience across Corporate Strategy, M&A, and Operations, Vivienne currently works as VP at Salesforce. A widely exhaustive experience has equipped me with a specialized skillset spanning the following areas:
Vivienne is an ardent advocate for women in tech with a powerful motivation driven by her depth of experience in Financial Services and Technology. She authored "Labor Force" to guide professional women to survive and thrive in their transitions to motherhood.
As a rare vision-setter and orchestrator, Vivienne gets stuff done with influence and clear thought leadership.
Yetta Toliver
Global Head of Diversity, Inclusion and Belonging
Xerox
Experienced Director Of Compliance with a demonstrated history of working in the information technology and services industry. Skilled in Analytical Skills, Operations Management, Microsoft Word, Sales, and Customer Relationship Management (CRM). Strong legal professional with a Doctor of Business Administration (D. B. A.) focused in Leadership from Walden University.
Adam Travis
Head of Diversity, Equity & Inclusion
Logitech
Adam Travis joined Logitech as Head of Diversity, Equity & Inclusion in August 2021. He has a passion for helping businesses grow profitably by developing talent and building cultures that promote DEI. He joined Logitech from Elsevier B.V. and was recently Shell International B.V. where he reinvigorated Shell's efforts in closing the gender gap in Engineering and Technology (with a dedicated campaign featuring memes storylines) and progressing family-friendly policies and practices globally (e.g. minimum global standard for maternity leave).
Adam grew up in Australia and lives in Amsterdam. He is married to his husband Svetlin who is a creator and actively utilizes Logitech's products as part of his contemporary dance productions. He has worked in Helsinki, Berlin, London, and Amsterdam, and in multiple industries and sectors including technology, financial services, express delivery, consulting, and energy.
Ashish Kaushal
Founder and CEO
Consciously Unbiased and HireTalent
Movement maker, belonging builder, business innovator. Ashish Kaushal is the founder of Consciously Unbiased, a grassroots movement and organization advancing belonging in the workplace. He is also the CEO of HireTalent, a nationwide contingent staffing firm focused on diversity staffing in Procurement, Human Resources, Healthcare, Clinical / Scientific, Finance, and Technology.
Nichole Hoskins
Director, People & Culture
The Mars Agency
Nichole Hoskins, J.D., SHRM-CP, CDE is a culture-focused people management professional currently serving as a Director of People & Culture for The Mars Agency where she focuses on Diversity, Equity & Inclusion, and Performance Management.
Nichole uses her experience as a DEI Advisor, Inclusive Workplace Specialist and Certified Diversity Executive to develop strategic inclusion interventions for the agency that focus on creating a sustainable inclusive workplace culture. Prior to joining Mars, Nichole has also served as an HR professional for human service agencies and manufacturing organizations.
Rhonda Vetere
EVP, Global Chief Information Officer, Chief Technology Officer, Author
Whether diving off cliffs or Iron Mans in Bahrain 70.3 miles around the world or through snow and ice in New York City or being one of the first women to run through the Serengeti 55 miles (yes, really with armed guards) Rhonda is not afraid to take risks and push herself. Her passion is to transform companies and lead digital transformation while creating high-performance teams leaving a legacy.
With over 25+ years of experience and having managed IT division of over 20k+ people across multiple continents, Rhonda has lived and worked all over the globe with people from a variety of cultures and managed up to 162 countries, global is my middle name.
She has led the charge in industry sectors ranging from telecommunications to technology, finance to insurance, lifestyle, retail to beauty with over 20 mergers and acquisitions. She is proud to be a 2x published author, speaker, and recipient of multiple distinguished executive, technology awards. Rhonda appreciates opportunities to speak to students and contribute to professional & academic advisory boards and veterans.
Rhonda's mission is to use her experience and leadership to drive change in the world. She wants to positively impact IT, technology end to end, businesses, and institutions – and the people they serve.
Les Hiscoe
Chief Executive Officer
Shawmut Design and Construction
Les Hiscoe is CEO of Shawmut Design and Construction, a leading $1.5 billion national construction management firm. As CEO, Hiscoe drives the continued growth and success of the company by creating the most differentiated customer experience in the industry, working with executive leadership to ensure delivery of exceptional levels of client service, developing teams of remarkably talented people, and implementing the latest technologies across every aspect of the business.
Hiscoe was a driving force in elevating the company to a national level and was instrumental in establishing and growing Shawmut's New York, Los Angeles, Miami, and Chicago offices.
Hiscoe was named a Los Angeles Times DEI Visionary, a BuiltWorlds Maverick award winner, and a Visionary by C-Suite Quarterly. He is a member of the Perkins School for the Blind Corporation and a Roger Williams University Trustee.
Hiscoe graduated from the University of New Hampshire with a B.S. in civil engineering. He is a graduate of the Executive Leadership Institute at MIT's Sloan School of Management and is a registered professional engineer.
Laur Fiatoa
Director of CRM
Helix Sleep
Laur Fiatoa is the Director of CRM at Helix Sleep. She has a long tenure in digital performance marketing on both the agency and brand sides. Using the best practices from digital and growth marketing, Laur now oversees the strategic expansion of our CRM department in both external messaging and internal customer insights and analysis.
Laur pioneered the DEI Committee at Helix and has been the Chair for two years. She is an ardent advocate for racial justice, LGBTQIA+ rights, feminism, and inclusion and champion the voice of those underrepresented. As a queer woman of color, fostering allyship and accountability drives me to push our committee and company to do the work needed to create an inclusive workplace.
Angelique Hamilton
Founder, Chief Executive Officer
HR Chique Group
Angelique Hamilton, MBA, is an innovative human resources leader, speaker, and leadership coach with over 20 years of experience in human resources, leadership, training, and coaching in the healthcare, nonprofit, and supply chain sectors. Angelique is currently an HR Executive with one of the leading behavioral health organizations, where she inspires health care professionals to improve community mental wellness and care.
Angelique has helped to build world-class organizations for emerging small businesses, high-growth startups, and entrepreneurial ventures by integrating innovative HR and diversity practices into their culture as the CEO and Chief Coaching Officer of the HR Chique Group Consultancy. Angelique is a visionary who is committed to reshaping the workplace of the future by changing the business culture one company at a time. Angelique's approach is to provide creative human resource solutions to eliminate bias and achieve equality. Angelique's philosophy is heavily focused on bettering her community and the world around her.
Angelique is a thought leader who shares her knowledge of diversity, inclusion, and human resources with major media outlets such as Fast Company, Thrive Global, and organizations. Angelique has received numerous awards for her contributions to human resources, diversity, and inclusion fields.
A graduate of Nova Southeastern University's Wayne Huizenga College of Business and Entrepreneurship, Angelique holds a master's degree in business administration and a bachelor's degree in business administration from Jacksonville University's Davis College of Business. Angelique is a native of Florida where she resides with her husband, Henry, and their three children, Arianna, Jared, and Jadyn.
Karen Whitt
President, Real Estate Management Services US
Colliers International
Karen oversees a management portfolio of 600 million square feet throughout the United States and leads business development activities for Colliers International in the United States. She focuses on strategically connecting Colliers' Retail, Industrial, Office and Multifamily, brokerage, investment sales, and property management services with key investor clients.
Community service is very important to Karen and she holds board roles for CREW Network, Virginia Tech University's Program in Real Estate, and Lucky Dog Animal Rescue, for whom she has personally fostered more than 300 dogs.
Susan Chapman
Senior Talent Acquisition Recruiter
Perry Ellis International
Susan is aTalent Acquisition professional with both corporate and agency experience. She has a passion for recruiting and focuses on building relationships; networking for both current and future hiring needs, identifying top talent, and helping to promote career development opportunities within the departments she supports.
Specialties: recruiting, onboarding, analysis, and reporting, social networking, vendor management, and career development. She aims to help to develop, implement and execute recruiting programs and strategies to fill current openings and help build a strong pipeline of qualified candidates. Susan manages and negotiates all aspects of the job offer process including compensation packages, benefits, sign-on bonuses, etc.
Celeste Narganes
Director, DI&B and People Operations Leader
HubSpot
Celeste Narganes (she/her/hers) is the Director of Diversity, Inclusion and Belonging at HubSpot, with offices in 11 countries and 5K+ employees, and growing. Celeste leads a global team focused on building safe spaces and communities, embedding inclusion across all aspects of HubSpot's work, and partnering with leadership to ensure every HubSpotter feels they truly belong.
Prior to starting this position, Celeste built the Executive Recruiting function, consulting with and helping to hire global executives with an emphasis on diversity. Celeste has 15 years of experience working with and consulting with leaders across various industries as a strategic management consultant at McKinsey and Bain & Company, along with 5 years of experience as a front line social worker working with children and their families.
Her focus has always been on creating meaningful impact for those who need it most, and this focus continues with HubSpot's mission to help millions of organizations (and its employees) grow better. Celeste attended Holy Cross College in Boston, MA and later earned her Master's degree from Columbia University in New York City. She lives in Boston with her husband and two children.
Joynicole Martinez
CEO
The Alchemist Agency
Dr. Joynicole Martinez is CEO of The Alchemist Agency, a management consulting firm serving leading executives, corporations, and organizations. Dr. Martinez has over 20 years of experience providing capacity-building services, including strategic planning and organizational design with a focus on leadership and executive training and coaching, performance and change management, fund development, and impact measurement.
Dr. Martinez is an advocate for ethical and equitable solutions and systems that bridge industries addressing social determinants of health. With a focus on multidisciplinary teams and the need for diverse, equitable and inclusive cultures fostered by human-centric design, Joynicole has developed projects and garnered funding for initiatives that strengthen population health. Dr. Martinez is an award-winning speaker and trainer and has presented at numerous local, state, and federal conferences.
Dr. Martinez is a featured member on SheSource, an online brain trust of female experts on diverse topics designed to serve journalists, producers, and booking agents. She is an inaugural member of the Peace50 (P50) Community, an international engagement group that proposes policy recommendations related to peace. As a contributor to the invitation-only Forbes Coaches Council, she provides expert advice on leadership, management, and business innovation. Dr. Martinez serves as the United States Chair for Housing and Development for the All Ladies League (India), is the US Ambassador for Diplomatic World Magazine and is a staff contributor to North Carolina's oldest minority-owned newspaper, The Carolinian.
Shweta Mogha
Co-founder
eWOW
Shweta Mogha is an influencer, DEI evangelist, and a global speaker. In her 20+ years of experience in global companies like Facebook, Amazon, and Airtel she has spearheaded high-impact diversity and inclusion initiatives like Return to Work for Women, Veterans hiring, and several nontraditional hiring initiatives to attract and retain diverse talent.
As co-founder of eWOW and a trained CTI coach, her passion lies in empowering women leaders from diverse backgrounds to identify their aspirations and explore their full potential.
With a strong talent acquisition and management background, Shweta also advises startups on their diversity strategies, culture building, and employer branding strategies. A frequent speaker at leadership events, Shweta has also contributed to bestselling books like Fast-Track Your Leadership Career and hosted the eWOW podcast.
​​Johnnie Jae
Founder
A Tribe Called Geek
Johnnie Jae is an Otoe-Missouria and Choctaw founder, journalist, organizer, creator, and futurist who loves empowering others to chase their passions and create for healing and revolutionary change in the world. She is the founder of A Tribe Called Geek, an award-winning media platform for Indigenous Geek Culture and STEM, and #Indigenerds4Hope, a suicide prevention initiative designed to educate, encourage, and empower Native youth. Jae is a co-founder of Not Your Mascots and LiveIndigenousOK.
She is a member of the Women Warriors Work Collective and served as a co-chair for the March for Racial Justice. She leads numerous workshops that address Mental Health and Suicide in Indian Country, Native Mascots & Stereotypes, Indigenous Representation & Journalism, Indigenous STEM & Tech, DEI and the Utilization of Social & Digital media for Business and Activism. Her ability to seamlessly shift from humor and pop culture to advocacy and business has made her a much-sought after speaker, panelist, and commentator.
Dana Rixter
Director, DEI Culture and Retention
BAE Systems, Inc.
Dana Rixter is a thoughtful, strategic and compassionate leader with over two decades of experience leading diversity, equity, inclusion, change management and high-performance culture efforts and initiatives. Affectionately referred to as the "resident expert in belonging," Dana currently serves as the Director of DEI Culture and Retention at BAE Systems, Inc.
In her current role, Dana is responsible for building trust across cultures and organizational levels and aligning people and goals to achieve business objectives. Deeply committed to anti-racism and uplifting others, Dana co-created and led CARE (Colleagues Advancing Racial Equity) -- a multi-dimensional, award-winning effort to drive racial equity and systemic change across an organization of over 30,000 employees.
Ebony Taylor
Global Program Leader, Inclusion Diversity and Equity
Amazon Web Services
Ebony Taylor (she/her/hers) is the Head of Builder Engagement, Inclusion, Diversity, and Equity at Amazon Web Services. She leads a team focused on inclusion learning, community engagement, and supporting diverse builders throughout the employee lifecycle.
Ebony's work experience includes leading and developing teams in consumer operations, multi-unit retail operations, program management, cultural transformation, and inclusive leadership consulting. Previous organizations include Amazon (Consumer), Target, and Aldi US.
Tiana Davis Kara
Diversity, Equity, Inclusion, & Belonging Lead
Nextdoor
Diversity and Inclusion leader with several years of proven success in developing, managing and executing integrated strategic plans for some of the worlds most recognizable brands. Passionate about innovation and bringing a diverse pool of talented leaders to the workforce.
Akash Pugalia
Global President - Trust & Safety
Teleperformance
Akash Pugalia is the Global President for the Trust & Safety practice at Teleperformance. He has over 20+ years of experience in the outsourcing industry, spanning well-known organizations such as Teleperformance, Accenture and Cognizant. He has been focusing on designing & implementing Trust & Safety solutions for leading social media platforms with a passion, creativity, vision, and innovative business acumen to make the online community a fair and safe environment for everyone.
He teams are spread across 31 countries and creates a diverse culture that welcomes everyone. Akash Pugalia truly leads by example, embedding diversity, equity and inclusion framework across its global structure, workforce and workplace. He has become instrumental in creating and shaping the practice, achieving leader status in multiple industry ratings after spearheading successes in policy design, operations optimization, wellness, metrics and governance.
Akash always puts the well-being of his people as a top priority; hence, he developed a customized and scalable Wellness & resilience framework in the Trust and Safety practice. He is also an executive sponsor and supporter of various DEI and Employee Resource Groups including Impact Sourcing@TP, TP Women, Asian@TP, Citizen of the Planet and Citizen of the World, advocating the creation of an inclusive work environment, attracting diverse talent and establishing different community partnerships.
He is a believer of continuous learning and focused on managing relationships with minority professional and collegiate organizations, creating a more diverse candidate pool, paving the way for the birth of an academy program which is a first of its kind in this space that will further develop and mold the teams under his turf. He is also building university/college sponsorships with one of the leading colleges in Ireland as a start. Outside TP, he is a prominent speaker in the Trust and Safety space, interacting globally with his peers and industry leaders in driving through leadership in this arena.
Charlene Jackson
Global Chief Diversity, Equity & Inclusion Officer
Iron Mountain
Charlene Jackson is the Global Chief Diversity, Equity and Inclusion Officer for Iron Mountain. Prior to joining Iron Mountain she was a member of the executive management team of Girls Inc., a nonprofit organization that inspires all girls to be "Strong, Smart, and Bold" through direct service and advocacy. As the National Director of Affiliate Services she oversaw a network of 80 independent affiliate organizations throughout the U.S. and Canada.
Ms. Jackson joined Girls Inc. following a stellar corporate and entrepreneurial career. She has held executive positions in the financial services, energy, and real estate services industries. She joined Enron as a Managing Director after spending nine years with Salomon Brothers where she reported directly to the Chairman/CEO. Before joining the Chairman's staff she was a Vice President in Investment Banking covering the utility industry. While at Salomon, she became its first African-American female Managing Director.
Ms. Jackson has been active in numerous professional and community service organizations. She sits on the Board of Blue Egg Corporation, Iron Mountain Charitable Foundation, Richard Reese Employee Relief Fund, and is a member of the Black MBA Association and Lakewood Church. She has served as co-Chair of the Securities and Exchange Commissions' (SEC) Diversity Committee and as a Trustee at the Claremont Graduate University where she was Vice Chair of the Audit Committee and a member of the Finance and Real Estate/Facilities committees.
Netta Jenkins
Vice President, Global Inclusion
Unqork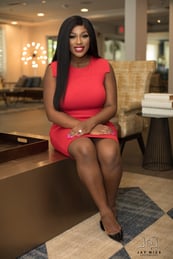 A leading voice in the Diversity, Equity, and Inclusion field whose soaring audience of about 100,000 followers on LinkedIn engagement was doubtless a key factor in Forbes naming her as one of the top 7 anti-racism consultants in the world. Netta is currently Vice President, Global Inclusion at Unqork.
Netta was featured in CIO Views publication as "The Top 10 Most Influential Black Women in Business to Follow in 2021". She was listed as LinkedIn Top Voice for equity within the workplace content. An acclaimed author with a deep background in communications, leadership, and behavioral psychology, Netta has been advising corporations and audiences of all kinds for more than 15 years on the most effective strategies to address systemic barriers, its traumatic impact, and the path to social justice through Holistic Inclusion Consulting LLC
Alesha Harmon
Chief Diversity, Equity, and Inclusion Officer
Valor Collegiate Academy
Dr. Alesha Harmon is a ten-year veteran educator committed to creating school communities where every scholar, teacher, and leader feels connected to and values their own and others' unique histories, identities, and stories. She is on a mission to dismantle the white supremacy baked into the education system by igniting diverse voices, integrating equity and inclusion into our school's curriculum, and interrogating systems within Nashville schools to create spaces where all scholars, families, and teachers can not just survive but thrive.
As Chief Diversity, Equity & Inclusion Officer at Valor Collegiate Academies, Dr. Harmon drives commitment to diversity, equity, and inclusion (DEI) as a network design priority. Unlike nearby urban schools with largely homogeneous scholar populations, Valor Collegiate Academies have sought and achieved a population that is intentionally diverse by income and race. Dr. Harmon is supported by a family engagement team that provides translation services and connection opportunities, specifically focusing on Valor's Hispanic/Latino, Middle Eastern North African, Kurdish, and African American/Black populations to promote inclusion through connectivity, awareness, and engagement through 1:1 support and identity-based festivals.
Dr. Harmon designs and implements strategic initiatives to foster an inclusive culture. These initiatives include facilitating staff, family, and scholar affinity spaces, organizing DEI educational experiences, involving the community in recruitment efforts, and increasing awareness of opportunities for diverse connections to support Valor Collegiate's holistic approach to DEI, especially concerning family engagement, staff development, recruitment, and education advocacy.
Brenda Blume
Director of Marketing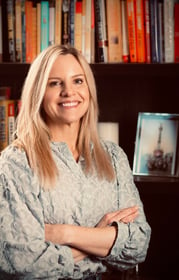 Based near Nashville, Brenda Blume is recognized for her DEI contributions in marketing, employment brand, and partnership management across industries.
She is known for bringing global logistics leader CH Robinson's values and employment brand to life, executing strategic pro sports and cultural arts partnerships for Hilton, and championing the first diversity and inclusion programs and partnerships for the Girl Scouts in Minneapolis/St. Paul earlier in her career, where she is originally from.
She is a relationship builder and marketing leader focused on growth with a purpose-driven, inclusive, and authentic approach to her work. When she isn't busy as Director of Marketing at Mastery Logistics, you can find her spending time with her family, enjoying the outdoors, traveling, and supporting and coaching single parents on their journeys.
Arthur Benjamin
Senior Director - Diversity, Equity and Inclusion
Tinuiti
Arthur Benjamin is an experienced Talent Acquisition, Diversity and Inclusion leader with 19 years of demonstrated history in strategic thought, leadership, and planning around the complexities of talent engagement, culture, diversity, and inclusion.
Arthur has won or been recognized for countless awards throughout his career, including most recently the 2022 Top DEI Influencer Award, 2021 DEI Champion Award, and 2021 Racial Equity Award, plus Tinuiti took home the 2022 Diversity Excellence Award.
He partners with Center for Executive Excellence (CEE) to design, develop and facilitate a series of panel discussions with DEI practitioners, thought leaders, and executives from diverse organizations to share best practices in this rapidly developing field. Arthur also serves as an Executive Board Advisor for CADIA (Center for Automotive Diversity Inclusion and Advancement), an organization committed to championing diverse talent, driving systemic change, creating inclusive cultures, and supporting leadership commitment and on the Athena Male Allyship Committee.
Dr. Theresa Horne
​​Chief Diversity Officer, Army Veteran
U.S. Immigration and Customs Enforcement
Dr. Horne is an experienced senior advisor in DEIA, Human Capital, Training and Development who develops and aligns complex programs and business initiatives for federal and private companies. She has a 15+ year history of contributions to the government, military and private industries in operations, diversity and inclusion, human capital and adult learning.
Dr. Horne has researched and developed comprehensive leadership development, culture action planning and career development programs impacting leaders on a global scale. She is an award-winning novelist, industry columnist and government leader that has spoken at multiple federal agencies, private organizations on the intersection of culture, leadership and strategic alignment. She owns Dynamic Training Partners as a minority, veteran and woman-owned consultancy. She is a proud Army veteran and enjoys reading, traveling and coaching youth sports.
Arunima Sharma
Group Manager – Human Resources
Tech Mahindra Business Process Services
Arunima carries 20 years plus of extensive experience in harnessing Human potential through strategic people program initiatives, structured engagement model and shaping Organization's culture-building and retention strategies.
Her career journey can be traced from her previous assignments in Religare Enterprises, Genpact India, Dish TV – Zee Group, V customer and Group 4 Falck.
Arunima's strongly believes in providing thoughful leadership and education for people to learn on how to efffectively contribute in Organisation's success and create an empowered workforce to learn, upskill and grow. She also feels that Kindness and listening capabilities with high emotional intellgnece is the key to have long term fruitful relationships both in personal as well as professional lives.
On academic front she holds professional certification in EDPHRM from XLRI (Xavier School of Management, Jamshedpur) along with P.G. Diploma in Industrial Relations and Personnel Management. She also Holds diploma in French Language.
She loves spending her personal time with her family and also has inclination towards - listening to music, singing, reading and putting in efforts on physical fitness.
Her Life Mantra is – Hard work, Be kind, Be positive, Smile, Show Gratitude and Keep learning.
Christina Arellano
Inclusion & Diversity Experience Ambassador
Signature Performance, Inc
Christina Arellano, CDP, CRCR, (she/her) is the Inclusion & Diversity Experience Ambassador for Signature Performance, Inc. She is a long-standing advocate for Diversity Equity, and Inclusion in the Omaha Metro area and is passionate about bettering her community. Christina is the former President of United in Pride (dba Heartland Pride) and a former member of the Greater Omaha Chamber of Commerce Ambassador Program.
She is the founder and current Vice-Chairperson of the City of Omaha's LGBTQ+ Advisory board. In addition to serving on the LGBTQ+ Advisory Board, she is the incoming Chairperson for the Equality Fund with the Omaha Community Foundation, on the Antiracism committee for the Omaha Roller Derby League, a committee member for the Nebraska Chapter of the National Day of Philanthropy organization, and a graduate of LeadDIVERSITY, a city-wide leadership program through Inclusive Communities.
Christina has lived in Omaha, Nebraska throughout her life except for 6-years on the Pine Ridge Indian Reservation in South Dakota where she taught Gifted & Talented Students at Wounded Knee District School. In her spare time, she paints, enjoys reading, cooking, and being outdoors.
Christina is a certified DEI Profession through Cornell University, a certification for Inclusion in the Workplace through the University of South Florida, MUMA College of Business, Inclusive and Ethical Leadership through the University of South Florida, MUMA College of Business. She is a servant leader who believes in action over intent and that equity can be achieved if everyone lives with the value of respect.
Thai Lee
President and CEO
SHI
Since 1989, SHI has transformed itself from a small regional reseller to $10+ billion global provider of IT products and solutions.

Specialties include Global IT products and solutions, Procurement Experts, Cloud Solutions, and IT Asset Management.
Piyush Singhal
Co-founder | CRM Consultant | Implementation Partner
HIC Global Solutions
An outcome-oriented technology leader with a global outlook, Piyush has over 8 years of experience in Project Execution, SDLC Planning, Salesforce, CRM, Salesforce Mobile, and Force.com.
A seasoned Salesforce professional, Piyush started HIC Global Solutions after filling senior development positions at frontrunning company names in the Salesforce development industry.
HIC Global solutions is a proud partner of Salesforce with a large number of successful projects, and delighted clients the world over. Besides this, the company fosters an ingrained culture of social consciousness, and also a 1% Pledge Partner, contributing further to social responsibility.
He's known for his winning strategic direction, his hands-on approach, a proven track record, and global outreach. He looks forward to with challenging Salesforce development tasks, delivering novel apps for AppExchange listings, and forging global partnerships through working with the passionate people behind them.
Piyush is also a Mountaineering enthusiast & loves taking part in national & international marathons.
Nereida (Neddy) Perez
Global Head of Diversity & Inclusion
McCormick & Company
Neddy is an experienced global leader with 25+ years of experience. Have built, led restructures and turnarounds in Diversity, Talent Acquisition, & Affirmative Action in various industries. Well-rounded HR Business Partner and Diversity Practitioner. Additional experiences Crisis Management & Community/Social Issues Relations.
Marcus Carter II
Director of Social Equity
Cinder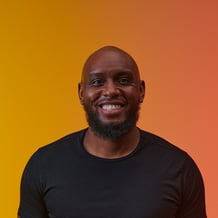 Marcus is an Organizer, Teacher, and Catalyst dedicated to transforming the cultural, material, and systemic conditions of our workplace and society.
Currently, he is engaged with various equity, justice, and liberation projects locally and nationally. In addition, Marcus has the honor of partnering with Portland Workforce Alliance, Free Geek, and Oregon Entrepreneurs Network (OEN) as a Board Member.