Top 100 Companies With Inclusive Benefits in 2022

Mogul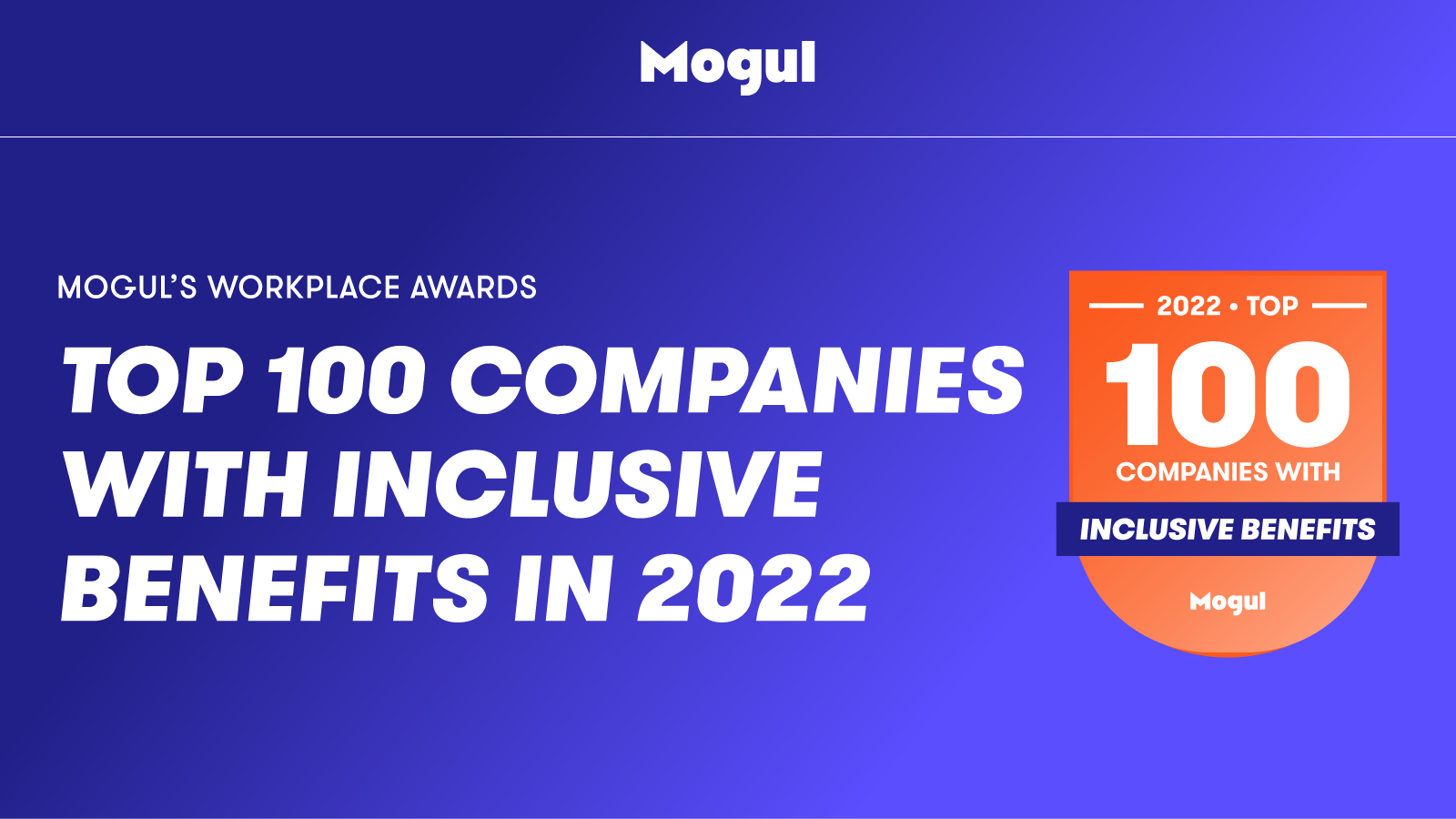 About our inclusive benefits:
Benco is proud to be an equal opportunity employer. We promote a diverse and inclusive workplace through our robust benefit offerings and our progressive workplace resources. This is important in our hiring practices and carries through the associate lifecycle.
When you join the Benco Family, you commit to giving your best effort every day- we start by looking for this characteristic. Beyond education and prior job experience, we expect prospective associates to be consistently effective at their job and focused on a high caliber of quality. Key characteristics include:
• Integrity-earns trust and respect of co-workers through their actions
• Resourcefulness-creatively finds ways to solve problems
• Self-Awareness-understands personal strengths & weaknesses
• Team Player-does what is best for the company
• Customer Service Focus- external & internal
• Curiosity-continuously questions and learns
We also look to our values: We earn & cherish our sterling reputation every day. We assume positive intent, always. We empower great people to do great work. We give back to the communities & families we serve. We begin each initiative by asking, 'what does the customer want?' & we improve each process by asking 'why' again and again. And.....we smile!
Attracting the best people is the first step of Benco's Talent Management Process. Our most valuable asset is the team of associates who work to delight our customers daily. We embrace the diversity of our associates and believe it is a major factor in Benco's success. As a result, Benco Dental is committed to maintaining a consistent policy of nondiscrimination in the employment and treatment of associates. It is our policy not to discriminate against any associate or applicant for employment because of actual or perceived race, color, creed, religion, ancestry, citizenship, national origin, age, sex, sexual orientation, gender identity or expression, non-job-related handicap/disability, genetic information, marital status, familial status, veteran status, or any other status protected by federal, state or local law, with respect to hiring, promotion, demotion, transfer, termination, rates of pay, or other forms of compensation and/or selection for training.
• Implementing SeekOut, a talent strategy platform with diversity and AI software
• Posting on diversity jobs career platforms
• Expanding job fair participation to include colleges and sales school programs, minority groups, local career fairs, and virtual job fairs
• Partnering with the Forge Internship Program to create a diverse pipeline and new outreach to vocational/trade schools
• 50+ organizational outreaches/month (state agencies, colleges, DEI groups, etc.)
• Military Appreciation campaign, internally and externally, to support our vets and attract candidates from the military
• Building relationships with groups that support military veterans and women in business;
• Spring & Summer Internship Programs across all business units (except Operations and BCE), hiring a total of 50+ interns
• Reviewing job postings to remove bias words (gender neutral, disability, more inclusive, etc.) and appeal to today's job seeker (all inclusive)
• Using key word optimization to research and analyze the best keywords to target and drive traffic to our postings
Benco has an 'at home working' model resulting in a shift of our demographics, allowing us to attract and recruit new hires from all over the United States. With this transition to at home working we shifted our onboarding and training process to be 'for all' regardless of location or proximity to the home office. Our onboarding model, while continuously evolving to meet the ever-changing needs of our associates, offers a unique and comprehensive welcome package to our newly hired associates. Onboarding includes a team welcome gift consisting of Benco branded swag. In addition, the other parts of the welcome package include a Benco Difference booklet, orientation, and culture connections. The orientation consists of several videos including the history of Benco, a day in the life video in our warehouse, virtual CenterPoint (home office) tours, and meet the Benco leadership introductions. In addition to the videos, there are interactive modules and personal instruction that review key systems, processes, and culture overviews.
After 45 -days on board, we gather new associates for New Hire Culture Connections. These bring together recent new hire classes to share experiences, ask questions, and make suggestions. The goal is to make improvements to the onboarding process for all associates and create a connection to other new hires. We continuously strive to support our diverse associates with spotlight women in business spotlights, project success highlights, monthly religious holidays calendars with educational pieces, and veteran spotlights during applicable holidays.
Attractive to many hires is the option to enroll in benefits on day 1. Benco offers a comprehensive benefits package to help meet the needs of our associates. Our goal is to promote employees' wellbeing through diverse and inclusive offerings. As a family-owned business we pride ourselves on always having a variety of resources both onsite and offsite.
Benco offers traditional health benefits, a 401K plan, life insurance, and time off programs. We also offer resources for family building, mental health resources, and have an Emergency Fund to support our associates. Additionally, our associate assistance program provides confidential, professional assistance to associates and their families such as counseling services, health advocacy, legal and financial consultations, and other services.
• We added a floating paid day off (Culture Holiday) intended for associates to celebrate a holiday or event of their choice, such as Yom Kippur, Juneteenth or a birthday.
• We changed our job descriptions along with benefit and policy wording to support all family dynamics for example, spouse is now listed as spouse/partner since we know not all family dynamics are the same.
• Additionally, we updated the bereavement policy. We understand the impact pregnancy loss can have on both partners and extended family members, so we want to ensure our policy allows time to grieve and deal with both the physical and emotional strain. Updates include a paid day of leave for either partner experiencing the loss of a miscarriage and three days paid leave for extended family members in the case of a stillborn pregnancy. These added days are in addition to parental leave.
• Recently, we started to offer a travel expense reimbursement of up to $3,000 to associates who cannot access medical care in their geographic region. This includes comprehensive reproductive care, complex cancer care, organ transplants and other complex care.
• Approved in 2022, we've upgraded our parental leave from two to six weeks fully paid (available to mothers, fathers, partners).
• Adoption assistance reimbursement was increased to $10,000 from f$3,000.
• The eligibility for short-term disability and parental leave has expanded for our commissioned sales team.
• While we have always had a flexible option for new mothers to return to work, we received approval to formalize a 3-week gradual return to work program for any associate returning from a consecutive medical leave of absence including parental leave. Associates would work 16 hours in week one, 24 hours in week 2, 32 hours in week 3, and return to the full 40 -hours in week 4. The associate would be paid 100% of their base pay, while working reduced hours.
• Benco will offer free memberships for every associate to Care.com, a platform with unlimited access to finding and managing care for children, seniors, pets and the home.
• Our on-demand tutoring resources for academic support are available to associates and their families.
• LifeMart discounts for exclusive offers on childcare, education, nutrition services, and other discounts are also available.
In late 2020 we formed a Diversity & Inclusion Committee to ensure our associates felt supported in the workplace. Our mission statement is 'We recognize, leverage and celebrate the differences each of us brings to Benco as a key to our success. Driving Dentistry Forward Together means that Diversity, Equity & Inclusion are woven into the fabric of our Benco Family.' Prior to the launch of the committee, a series of learning modules was created for awareness including 'Unconscious Bias' and the 'PAUSE' model. Highlights of the committee's actions this year include the release of educational content on religious holidays, 'How to be an Ally' training, and ADA compliant content.
Benco established Associate Resource Groups to help build community and inclusivity. These groups are for associates who share the same interests and help provide support, development and create a safe space where associates can bring their whole selves to the table.
Through a collective effort, associates in ARGs can work with the DEI Committee to help push initiatives and improve the work environment and other conditions for associates at Benco.
We want the Associate Resource Groups to be an open forum for associates to raise common concerns or issues, help build an inclusive and positive company culture. The Associate Resource Groups that will be available are:
• Young Professionals – Associate Resource Group for young professionals to come together for mentorship or support. At Benco we want to help young professionals develop a sense of community, grow professionally, and build bridges across generational divides.
• New Parents/Caretakers – Associate Resource Group that will serve as a resource for all facets of family life from being a new parent to dealing with aging parents. Collaborating with other working parents/caretakers can help navigate careers as a parent/caretaker and help work through workplace issues such as taking leave, managing benefits, juggling obligations.
• LGBTQ+ - Associate Resource Group provide support and continued inclusion of LGBTQ+ associates and impacting change within the LGBTQ+ community.
• Disability – Associate Resource Group to raise awareness of workplace issues that affect people with disabilities and provide support to associates working with disabilities or associates who are a caretaker to someone with a disability.
• Women in Business – Associate Resource Group that connects and inspires women to achieve their personal and professional goals.
• People of Color – Associates Resource Group to advocate for the retention, inclusion, and equity of associates regardless of race, ethnicity, and community.
• Veterans/Active Military – Associate Resource Group to embrace our community of veterans who will support and encourage each other through shared experiences.
Recently Benco was named one of the Best Places to Work in Healthcare. Our survey scores indicate 81% of our team members are experiencing a high-trust culture and are invested in the organization. Specifically, 94% agreed people here are treated fairly, regardless of race and gender and when you join the company you are made to feel welcome. This is a direct reflection of Benco's efforts to promote employees' wellbeing, offer a robust benefits package, and create a diverse and inclusive workplace.
Branch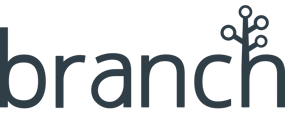 Branch provides the industry's leading mobile linking and measurement platforms, unifying user experience and attribution across devices and channels. Branch has been selected by over 100,000 apps since 2014 including Adobe, BuzzFeed, Yelp, and many more, improving experiences for more than 3 billion monthly users across the globe.
About our inclusive benefits:
At Branch, we're dedicated to building a company that is representative, respectful, and inclusive of all people, backgrounds, cultures, and perspectives. We know the best ideas come from diverse perspectives and experiences, so we encourage our employees to bring their full selves to work.
This year, we crested 500 full-time employees. We're proud to have a collection of internal and external commitments and programs to diversity, equity, and inclusion, which support our well-rounded benefit offering that strives to provide a positive employee experience for all.
The Branch motto is "Build, Grow, Win, Together." More than just words, it's a support system and a promise that we work to fulfill every day. This means we have a benefit offering in place that supports the financial, professional, physical, and mental wellbeing of our team.
We are committed to taking financial care of our employees. This translates into premium benefit offerings for medical, dental, and vision coverage (fully employer-paid in the US, UK, India, Korea, and China), as well as flexible paid time off, 401k and pension plans, competitive salaries, and RSUs.
To ensure that we care for the professional wellbeing of our employees, we also offer a home office stipend, yearly professional development stipend, paid wellness holidays, and paid parental leave. To make our offices as welcoming and inclusive as possible, we provide lunch to our in-office employees alongside some pretty cool swag that's always up for grabs.
We also offer a wide variety of benefits to support the physical and mental wellbeing of our team. These benefits include everything from employer-paid fitness and meditation apps to virtual and in-person volunteering, meditations, cooking classes, happy hours, and more. We are always building ways to meet our team members where they are with community building and individual support via benefits.
Commitments: Diverse Hiring, Diversity Aspirations, Equal Pay, Tech for Black Founders, Tech for Female Founders
Diverse hiring practices are an area we continue to improve. We've removed gendered language from our job descriptions and, in lieu of bachelor's degree requirements, we look for equivalent experience. We also have interviewers attend interview training, as well as unconscious bias training, to ensure that each person at Branch is fairly evaluating future employees with an understanding of how their personal biases could influence their judgment.
Tech companies lag behind most other industries when it comes to hiring a diverse workforce. Branch's diversity aspirations recognize that we, too, have room to grow, so we post our hiring statistics publicly each year and make a promise to improve those numbers. At the start of 2022, women made up 36% of Branch's global workforce. Our 2024 aspiration is 42%. Halfway through 2022, we're a third of the way to our goal with women making up 38% of our global workforce. At the start of 2022, women made up 32% of our management-level workforce. Our 2024 aspiration is 37%. At the start of 2022, underrepresented populations (Black, Latino, Pacific Islander) made up 15% of our U.S. workforce. Our 2024 aspiration is 18%.
#EqualPayCA (https://women.ca.gov/equalpayca/) was launched in 2019, and we are one of twelve Equal Pay Champions in the 100-1,000 employee range who have continued with our pledge through 2022. At the moment in 2022, the uncontrolled gender pay gap is $0.82 for every $1 that men make, and these numbers only get worse for women of color, LGBTQ women, and mothers. In our commitment to #EqualPayCA, we commit to pay equity. Annually, we conduct a company-wide gender pay analysis, review hiring and promotion processes and procedures to reduce unconscious bias, and analyze our success in achieving fundamental equity for all Branch employees.
Branch and our partners mParticle, Amplitude, Braze, and Radar founded Tech for Black Founders in 2020. We recognize that only 1% of founders backed by venture capital in the United States are Black. Tech for Black founders addresses this inequity by providing our Growth Stack completely free to early stage startups led by Black founders.
Branch also supports female founders with our Tech for Female Founders program. We recognize that only 2% of secured venture capital in the US is awarded to female founders. Tech for Female Founders addresses this inequity by offering $5,000 in Branch technology credits to companies with female founders or companies that are at least 51% owned by one or more women.
Programs: ERGs, Employee Highlights, Branch TALKs
Employee Resource Groups at Branch are open to all employees and represent our population's diversity. Current ERGs include Adapt, API, Women, Roots, ¡VIVA!, Pride, Parents, and Minds Matter. We will be providing additional funding, internal communications support, and expanded executive sponsorship for these groups.
The Employee Highlight Program is a new initiative to celebrate innovative thinking, career growth, and diversity in our employee base. Each month we interview an employee who is authentically themselves, then celebrate their success and method of work with an in-depth article.
Branch TALK is a monthly freeform conversation where the entire company tunes in to learn about a fellow Branch employee. TALK is a deep dive into a project the presenter is working on, something they are passionate about, and their unique worldview. During TALK, we aren't scared to dive into difficult topics that our employees want to share. We build a safe space for people to share their stories. For example, one person who grew up in war shared how that impacted their working style. Another example is a single parent who discussed their need to own processes from start to finish to have confidence in their output. TALK not only celebrates differences in experience, but it also creates an avenue for each and every employee at Branch to expand their worldview and develop empathy and compassion in the workplace.
As proud as we are of our external commitments and internal programs, we're all the more interested in the impact on our employees. Here are a few quotes from Branch team members:
"Branch has empowered me to show up as my authentic self, enabling me to become a better version of myself professionally and personally. I've been supported in sharing my disability in a public way, and was met with acceptance and an invitation to join our ERG for disabled persons and allies. At Branch, I am actively encouraged to share my thoughts, reasonings, and experience with my peers, by my peers. My ideas are always welcomed and championed, and I feel like joining Branch was the best decision I've made so far in my career as a result."
Sam (she/her), marketing
"Branch does an excellent job of walking the walk and talking the talk. At Branch, you develop a sense of belonging early on, which is what makes this a fantastic company to work for. From the moment you "meet" the company through its website, you get to learn about all of the ways Branch supports its employees. But, more importantly, you're immersed in a sense of community and belonging when you join, beginning with your onboarding experience when you're introduced to the various ERGs Branch offers."
Daniel (he/him), legal
Studies have shown that diverse, inclusive companies see higher rates of productivity, that employees experience boosted morale, and that recruitment becomes simpler. These things are true, and we're lucky to have experienced these benefits at Branch. But diversity, equity, and inclusion at Branch will be a continued effort for one reason only: it's the right thing to do. We believe in the intrinsic value of a diverse lived experience, and we will continue to celebrate and support that in our employees.
Comcast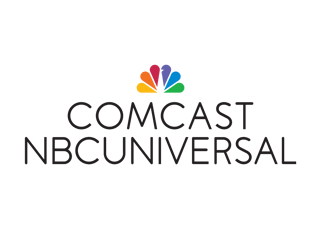 Comcast NBCUniversal is a global media and technology company that connects people to moments that matter. Comcast is principally focused on connectivity, aggregation, and streaming with 57 million customer relationships across the United States and Europe. Delivering broadband, wireless, and video through our Xfinity, Comcast Business, and Sky brands create, distribute, and stream leading entertainment, sports, and news through Universal Filmed Entertainment Group, Universal Studio Group, Sky Studios, the NBC and Telemundo broadcast networks, multiple cable networks, Peacock, NBCUniversal News Group, NBC Sports, Sky News, and Sky Sports and provide memorable experiences at Universal Parks and Resorts in the United States and Asia.
About our inclusive benefits:
Enterprise-wide, Comcast's benefits promote employees' wellbeing with a robust benefits package that supports their life, no matter where they are – the exciting stages, the challenging times and everything in-between.  We are committed to a culture of fairness, respect, and inclusion.
​In an effort to continue to be responsive and timely with employee needs, we're constantly evaluating and expanding our employee benefits and offerings to ensure they reflect and represent all our teammates. For example, in 2022 we added the Calm app to the suite of offerings available to employees, making guided meditations, mindful movement video and audio, relaxing Sleep Stories, and much more available at no cost. We also made new self-help digital solutions available to all benefits-eligible employees last year, offering additional tools to address issues such as depression, anxiety, stress, and more. This was a direct response to feedback we heard regarding faster access to resources and more digital options for our mental health offerings. 
Our benefits support our working parents in key family-care areas like generous parental leave, flexible scheduling, and additional family resources like back-up childcare and child behavior and development support. To date, more than 4,000 employees have taken advantage of this benefit. 
We also know that everyone's journey to parenthood is different. That's why we offer a variety of benefits, expert guidance, and always-on tools that are personalized to meet the needs of employees' reality whether they're getting ready for pregnancy, expecting, adopting or if they're a brand-new parent through our myParenthood program. This includes travel benefits for plan participants and enrolled dependents for covered medical services and procedures that are not available within 50 miles of an employee's home.  
And our efforts don't stop at physical care – we provide robust emotional wellbeing support as well. Through our Employee Assistance Program (EAP), employees and their enrolled family members are eligible for up to 10 free counseling sessions per issue, per year, as well as digital resources to help manage daily life. And when in-person visits are not an option, telehealth services are available 24/7. We cover in-network behavioral health at 100%, whether it is for provider-based or inpatient care. And waive copays for certain generic antidepressants and antianxiety prescriptions. 
Additionally, Comcast NBCUniversal is committed to helping employees save for retirement, as we recently introduced several new features to our 401(k) Plan that give employees more ways to save. In addition to our longstanding pre-tax and Roth contribution options, employees now also have a new after-tax contribution option and Roth In-Plan Conversion option. The new after-tax contribution option allows employees to contribute up to $10K annually after-tax, enabling them to save even more for retirement. The new Roth In-Plan conversion option allows employees to convert their 401(k) Plan contributions to Roth. By converting after-tax contributions to Roth, employees have a chance to build tax free retirement income, which can help them manage their taxes both now and in the future. 
We are putting the full weight of our resources into accelerating our longstanding DE&I work, with the goal of driving lasting change and, ultimately, ensuring a more connected and equitable world. We know this must start inside the walls of our company, where we continue to invest in hiring, development, and advancement strategies, and building a workforce culture that reflects the communities we proudly serve. By doing so, we foster an inclusive and collaborative environment that empowers our greatest asset: our people.  
We continue to invest in opportunities for employees to help steward our workplace inclusion strategy. Our rotating DE&I Employee Advisory Council, which consists of 24 employees across Divisions, Regions, and Business Units, works alongside the National DE&I Cable Leadership Council and provides advice, recommendations, feedback also pilots and previews new products or policies that ultimately are the outcomes of our DE&I efforts across the company. Another way we provide our employees with visibility and support is through our company-wide Employee Resource Groups (ERGs). These are voluntary, employee-led networks dedicated to developing the careers of our employees, providing community volunteer opportunities, and building an inclusive and collaborative workplace. Our nine ERGs include more than 35,000 members in over 230 chapters across Comcast NBCUniversal, engaging people at all levels of the organization, empowering employees to drive business results while supporting an inclusive, collaborative company culture. 
To support the development of our ERG projects, programs, and events, we recently established ERG Elevate, an annual fund. Each ERG will receive $62,500 to elevate their work. Additionally, a new ERG governance structure includes two National Champions for each ERG to serve on a national advisory council responsible for driving our ERG strategic priorities. Across our organization, we are creating moments to come together and participate in collective learning. This important work ensures we are taking the steps needed every day to create a more inclusive environment for our teams, where employees feel supported, embraced, and heard. 
Every year we come together across Comcast for DE&I Day, a time to build deeper understanding within our teams and company about diversity, equity, and inclusion and to engage in thoughtful dialogue, collective education, and sustained action. Our 2022 DEI Day had over 45,000 participants. Additionally, our DE&I Summer Learning Challenge, which launched in 2021, encourages all employees to take at least one DE&I learning course over the summer. We offer a variety of articles, videos and courses. Last summer, more than 21,000 employees participated. 
Meet the Moment is an actionable Diversity, Equity, Inclusion, and Access initiative designed to engage, educate and empower employees at all levels of the organization to contribute to the anti-racist, anti-biased, inclusive and equitable company culture. To date, our five sessions featuring expert speakers, leadership commitment and action, and employee stories have garnered over 35,000 views. 
Creating more equity and equality in our organization requires careful thought about the kind of culture we want to grow, nurture, and support. That's why we apply a DE&I lens to our recruiting, retention, and pipeline efforts, which enables us to tap into the widest and deepest pool of talent available. We continue to take intentional and deliberate steps to attract diverse talent and evolve our strategies in support of our aspiration to have 50% women and 33% people of color at every level of our organization.
Our employer brand campaign, Create the Future with Us, highlights the unique backgrounds, experiences, and perspectives of our employees. Comcast's inclusive culture, captured in the brand pillar Bring Your Amazing Self, is represented in content throughout our internal and external websites, Career Center platform, social media channels, and digital media campaigns. We're intentionally focused on our workforce diversity, and ensuring our company accurately reflects the communities we serve. As of year-end 2021, our company reached the most inclusive employee representation in the 10 years since we have been tracking diversity data.
Through NBCU Academy – a new, innovative, multiplatform journalism training and development program – we're offering training and education to students at Historically Black Colleges and Universities, Hispanic-Serving Institutions, and colleges with significant Latino, Asian, Black, Indigenous, and tribal populations. The initiative includes a curated curriculum with world-class NBCU News Group journalists, funding for accredited journalism programs, and scholarships. 
NBCU Academy and NBC News Studios have announced Original Voices, a new fellowship program awarding diverse documentary filmmakers grants to support feature-length nonfiction films highlighting social issues and identities. Seven groundbreaking filmmakers were named in June 2021 for the first inaugural Original Voices fellowship. Each filmmaker will receive a $45,000 grant and a one-year fellowship to support their films in all stages of production. 
This includes investments in organizations focused on building skills, creating equitable pathways to employment and empowering youth with entrepreneurial mindsets such as: Code Path, BUILD.org, and Genesys Works. Through intentional design, Comcast has also prioritized providing cash grants to digital equity-focused partners that are both led by and serving communities of color with a goal of advancing strategies that help create pathways to economic mobility. 
Secondly, we actively extend our reach to more diverse networks and diversity-focused recruiting channels. For example, we continue to expand our early career recruiting and attraction efforts into Historically Black College and Universities (HBCUs) and Hispanic Serving Institutions (HSIs), while also marketing roles to partner organizations including The Emma Bowen Foundation, T. Howard Foundation, and their alumni networks. We have an ongoing presence on diversity-oriented job boards and have relationships with professional organizations, such as ALPFA, AfroTech, Disability:IN, and Society of Women Engineers.  We also reach underserved groups such as female technologists, through unique pilot programs like Act Two (with NBCU and non-profit partner, Path Forward), which help provide internship and full-time job opportunities to people reentering the workforce after a career break (e.g., caregivers). 
We are also focused on forging new strategic partnerships with universities, community impact organizations, civil rights groups, and nonprofits to diversify our candidate pipeline. Our partnerships with Historically Black Colleges and Universities (HBCUs) are a key element of our recruitment strategy. Our activities range from HBCU specific hiring and networking events, meetings with student organizations, and the on-campus Xfinity HBCU Experience, where students learned about career opportunities. 
We also made it a goal to provide on-set training and mentorship for diversity "behind the camera." Universal Filmed Entertainment Group (UFEG) recently launched its Below-the-Line Traineeship for underrepresented talent pursuing careers behind the camera. As part of NBCUniversal's commitment to promote DE&I across all areas of film and TV production, the paid traineeship kicked off with the director Jordan Peele's film "Nope." In collaboration with the Anti-Recidivism Coalition (ARC) and Hollywood Cinema Production Resources (Hollywood CPR), the program welcomed six trainees to the set, who were assigned to departments based on their area of study or interest.
To date, 200 director-level talents have completed NBCUniversal's Elevate Talent Lab experiences, designed to identify, engage and empower underrepresented talent, including Black, Asian/Pacific Islander, and Hispanic/Latino talent, across the NBCUniversal portfolio. To further develop emerging and senior leaders of color at Comcast, we partner with DiverseForce on Boards, a training program that matches leaders with local nonprofit boards to strengthen our Philadelphia-area communities. 
The Talent Catalyst program provides employees with services and resources to pursue cross-functional career opportunities. The two-year program prepares potential successors for VPlevel roles, pairing participants with executive sponsors and assignments focused on areas of the business outside their current roles. Nearly half of the first two cohort's 87 participants are women, and more than one-third are people of color. 
We're also committed to creating digital, personalized learning solutions that support the development of our all our teammates no matter where they are in their career journey. As part of a recent learning transformation, we have put an emphasis on each employee's personal learning journey – meeting them where they are and encouraging everyone to commit to lifelong learning. 
In 2022, we launched Career Hub a new internal tool that uses machine learning to help connect employees to personalized career recommendations, like teammates to network with, courses to learn a new skill, job opportunities and gigs that match their current skillset, all to help the individual grow and develop in their career journey. Since its launch over 15,000 employees have accessed the tool.  
Comcast recently launched a new suite of self-guided learning products to support leadership development. The learning courses are open to all employees, regardless of where they sit in the company. More than 2,100 employees enrolled in phase one of the program, which was geared towards HR professionals and Directors. Phase Two began in summer 2022, enrolling more than 1,600 employees from across the organization.  
We also introduced the Distinguished Engineers & Fellows program -- a technical career track that recognizes our top technical talent. This designation is extended to those who have achieved the most senior level of technical leadership at Comcast. Fellows are considered thought leaders in their space, and Distinguished Engineers have made significant technical contributions at Comcast and are considered the technical domain leaders within our business.
Comcast Grows to Code is a career path program for frontline employees to learn coding skills and launch into entry-level engineering roles. This program was a direct result of feedback from our frontline employees for more growth opportunities. Comcast partnered with LaunchCode, a nonprofit cultivating talent pipelines and building customized talent strategies for companies across the country, to develop the program. The six-month program includes an intensive coding training bootcamp, an onboarding program and an apprenticeship. And unlike typical coding training programs, employees are paid full-time, at their average hourly rate, and do all their coursework as part of the 40-hour per week program. This allows the participants to advance their skills without taking time away from their family. Entering our third season, the program has doubled in participants since its first season with 27 open role and expanded beyond engineering roles and includes a user experience design pathway.  
Our technology teams continue to answer the call to create a more inclusive experience across our products, and recently launched a new suite of trainings for thousands of our designers, developers and product managers so we can continue to deliver experiences that reach everyone. We've also launched a policy framework for our company, that outlines standards in web, video, and media. Even if an employee is not a technologist, we believe we all have a role to play in creating more accessible experiences for our customers and teammates and made the accessibility training available to all teammates.  
We have bolstered our education and training programs to center around new behaviors, engage people across our company to further our understanding of race-related issues and to promote more inclusive behaviors. We've also made it easier than ever for employees to find the learning they need: from our DE&I Learning Hub, which outlines the foundations of DE&I Learning and provides content for individual and team learning to our DE&I Summer Learning Challenge where we're encouraging every employee to take one – just one – DE&I learning that interests them and have a conversation about it with a peer. 
We value the skills and experiences of veterans, National Guard and reserve members, and military spouses. From continuing education to unique benefits, Comcast NBCUniversal is an employer that provides a place for military community employees to thrive in their careers. 
A great example of this work is our Veterans Residency Program, which is designed for mid-to-senior level veterans who often face challenges locating opportunity in the civilian workforce. At Comcast NBCUniversal, we believe in not only actively recruiting and hiring military community members, but also supporting them to grow in their careers with opportunities such as the residency program.
At Comcast NBCUniversal, we strive to make every employee feel connected, valued, and respected for who they are and for the unique contributions they make. We believe that a diverse, equitable, and inclusive company is a more innovative and successful company. That's why we embrace diversity of background, perspective, culture, and experience throughout every aspect of our business. From the people who power our teams, to the products we create, the stories we tell, and the organizations we support, we believe in fostering a better and more accepting workplace and a world where everyone has an opportunity to succeed. 
DailyPay

DailyPay, Inc., powered by its industry-leading technology platform, is on a mission to build a new financial system for everyone. DailyPay delivers the industry's leading on-demand pay solution with modern, insight-driven pay strategies that help America's leading employers to activate their workforce and build stronger relationships with their employees, so they feel more engaged, work harder, and stay longer. Through its massive data network, proprietary funding model and connections into over 6,000 endpoints in the banking system, DailyPay works to ensure that money is always in the right place at the right time for employers, merchants, and financial institutions. DailyPay is headquartered in New York City, with operations based in Minneapolis and Belfast.
Grabango
Hyperscience

Powered by machine learning, Hyperscience provides the most accurate intelligent document processing platform on the market. By combining artificial intelligence with a human-centered approach, Hyperscience elevates business processes to a higher level—unlocking actionable knowledge with unrivaled precision.
About our inclusive benefits:
InterDesign, Inc.

InterDesign is a housewares design company founded over 45 years ago with a core goal in mind—to offer organizational and home décor solutions that help consumers live simply and beautifully. We design products that provide storage solutions for organizing your everyday living spaces, including the bathroom, kitchen, pantry, closet, laundry room and more. InterDesign is based in Solon, Ohio, and has grown to be a global leader in housewares with distribution facilities in Northeast Ohio, Europe, China, and Japan. We sell to over 100 countries across multiple continents.
MPOWER Financing LLC

MPOWER Financing, headquartered in Washington, D.C., and with employees worldwide, is a mission-driven fintech company and the leading provider of global education loans. It is the only student lender worldwide that uses a proprietary algorithm to analyze overseas and domestic credit data as well as future earning potential to serve promising international and DACA students.

About our inclusive benefits:

Rangam is a minority-, woman-, and disability-owned workforce solutions company with a mission to "Accelerate Meaningful Employment for Everyone," including autistic and neurodivergent talent, people with disabilities, service veterans, women in STEM, members of the LGBTQ+ community, and other diverse talent populations. The organization delivers innovative workforce solutions by designing an integrated and inclusive recruiting methodology. Rangam specializes in attracting and retaining talent globally for IT, Engineering, Scientific, Clinical, Healthcare, Administrative, Finance, and Business Professionals categories.
About our inclusive benefits:
1. Providing employees an opportunity to identify as having a disability
2. Measuring the ratio of individuals with disabilities hired to all hires
3. A comprehensive DE&I strategy that includes policies, processes, and resources
4. Providing reasonable accommodation
5. Piloting local DE&I hiring initiatives
6. Conducting targeted disability hiring in universities
7. Developing mentoring programs for autistic, neurodivergent, and disabled employees
8. Providing awareness training to clients and in-house employees
9. Internship programs for neurodivergent and disabled talent
10. Using technology innovations to ramp up diversity hiring
11. Incorporating disability inclusion into ESG policies
12. Engaging all employees in the company's inclusion mission
13. Senior leadership promoting DE&I initiatives through industry events, company town halls, webinars and virtual chat shows, speaking engagements, and newsletters, among others
14. Prioritizing mental health
15. Building employee resource groups and business resource groups to address the needs of autistic, neurodivergent, and disabled talent
16. Conducting periodic DE&I training for managers and supervisors across all departments
17. Developing training materials and resources in compliance with accessibility standards
18. Employee benefits package and employee assistance plans
19. Short- and long-term disability policies and programs
20. Working directly with disability support providers and community partners to source candidates
21. Promoting inclusive interviewing and onboarding practices to eliminate unconscious bias
22. Tracking the progress of outreach and recruitment efforts
Rangam has had a phenomenal 2022 so far with 101 on-site hires. The company's contract-to-hire conversion rate is 9%, which is well above the industry benchmark for disability inclusion.
Much of Rangam's growth can be attributed to the fact that over 76% of the team responsible for the company's diversity recruitment is neurodivergent. From senior leadership to account, support and training staff, Rangam's employees tap into their lived experiences to offer the best possible career development guidance.
In 2022, Rangam's sales efforts have resulted in the onboarding of 24 new clients globally. Rangam is working as talent suppliers for 14 of them, helping their teams build and scale disability hiring programs.
In conclusion, Rangam supports employers in building and/or expanding their disability hiring initiatives while creating a culture of awareness, empathy, and advocacy within their organizations. The company leverages strong ties to the disability community to provide best-in-class inclusive hiring solutions in an environment of collaboration, innovation, and agility. Its holistic recruitment and training framework is designed to screen talent in for what they can do as opposed to screening them out for their perceived disabilities.
Sngular

Stash

Stash's mission is to help everyday Americans to invest and build wealth. Stash has over 2 million customers that have saved over 3 billion on the platform.
The N2 Company

The N2 Company connects businesses with their ideal clients through hyper-local magazines in affluent areas nationwide. N2's "why," however, is to create meaningful careers where people are challenged to grow personally, professionally, and even spiritually.
About our inclusive benefits:
Each and every year, N2 adds new and even more unique perks to our benefits program.
We offer all the standard fares common among most great workplaces: 401(k) matching, maternity and paternity leaves including for adoptions, generous PTO, various affordable insurance coverage options, etc.). But there are quite a few offerings that go above and beyond the expected – and these are all provided for the sole intention of promoting the overall wellbeing of our workforce.
1. Through the N2 First-Time Homebuyer Program, we gift team members $7K to put towards the downpayment on their first home purchase.
2. Our Sabbatical Program not only offers but *requires* team members to take a paid, three-week sabbatical every third year of employment to combat burnout.
3. N2 partners with a pediatrician's office near our corporate headquarters to cover the monthly fee for the pediatric needs of all children of local N2 employees (including home visits).
4. N2 covers the majority cost of local physical therapy so the life-changing practice of PT can be accessible to employees for the extremely low co-pay of $5.
5. We pay for LinkedIn Learning subscriptions for every team member, and boast a user rate of 85%!
6. N2 provides free nutritional counseling and health coaching with a licensed nutritionist, including free annual biometric screenings and fun health challenges throughout the year.
7. In partnership with a wealth consulting firm, N2 covers the cost of custom, confidential financial planning in the form of in-depth, three-hour sessions employees can take advantage of every year.
8. In addition to eight paid holidays and PTO ranging from 10-30 days annually (depending on tenure), N2 provides a paid Holiday Break that covers the last week of the year.
9. Not only does N2 offer a Dependent Care Flexible Spending Account (DCFSA) for all of our parents and/or caregivers, but matches contributions up to $500 to help further offset the cost of care.
10. Our employee assistance program allows team members and everyone in their household to speak confidentially with masters-level clinicians 24/7 to discuss personal or professional problems that may interfere with any work or family responsibilities.
TruConnect

We recognize that the health and wellbeing of our employees is hugely important. And, having retail locations, many of our employees are in marginalized groups and make minimum wage. So, we changed our employee contribution model so that TC pays 90% of benefits for employees and all their dependents. We wanted to make sure that all employees and their families had a better chance of affording our offered healthcare. We also believe in treating the mind as well as the body, so we also offer numerous counseling sessions for employees and their families to address any mental health issues that may arise. We want our team members to come to us with their whole authentic selves and ensuring that they are healthy all-around is paramount to us.
WorkRamp, Inc.

WorkRamp is the All-in-One Learning Platform that drives business outcomes and is built for the new era of work.
Deliver internal, cross-departmental, and extended learning opportunities to your most important asset in today's business: the people. WorkRamp empowers businesses to design impactful learning programs for employees and customers in one single platform.
Yext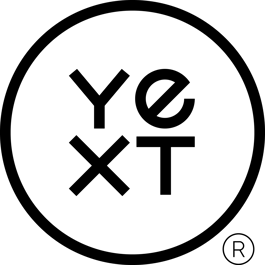 Yext (NYSE: YEXT) helps organizations answer every question about their business. Yext's Answers Platform collects and organizes content into a Knowledge Graph, then leverages a complementary set of products — including Listings, Pages, Reviews, and Search — to deliver relevant, actionable answers wherever customers, employees, and partners look for information. For over 15 years, thousands of companies worldwide have trusted Yext to create seamless content-driven experiences at scale across search engines, websites, mobile apps, and hundreds of other digital touchpoints.
About our inclusive benefits:
Yext promotes diversity, equity, and inclusion through organizational culture and programs that enhance employee connectedness. This starts with our workspaces and flexible work arrangements. The environment in which our employees work is an empowered choice. In June of 2021, Yext opened offices for in-person work as an option for employees while remaining to support a hybrid environment for team members who were more comfortable working remotely. We've found that by endorsing a flexible work model, our employees have more control over the balance between work and personal life, thus, reducing stress and increasing mental well-being. For individuals who opt to work in one of our 11 global offices, many of our spaces also provide gender-neutral bathrooms, accessible floor plans, and wellness rooms.
At the pandemic's beginning, Yext expanded employee benefits to include greater mental health coverage outside our insurance (i.e., EAP benefits and virtual counseling sessions). We now offer a company-wide subscription to the meditation, sleep, and relaxation app Calm, a corporate gym membership with Gympass, and access to the platform Thrive, a holistic well-being solution. Outside of these benefits, we celebrate Wellness Month in October and offer various mental health workshops throughout the year. Most recently, our ERG for employees with Disabilities & Chronic Conditions organized a Stress Relief & Recovery workshop hosted by Nina Nesdoly, a work stress and burnout prevention consultant, speaker, and researcher.
Yext heavily emphasized learning and development this past year to help enable new growth opportunities throughout the business. A few key L&D and recruiting initiatives are:
- Hosting inclusive hiring training that focuses on tools to remove bias from the recruiting and hiring process, broadening the candidate pool, and bringing more diverse talent to Yext.
- Provided financial resources for professional development training by functional groups and individuals every year professional development includes attending an online class to learn new skills, attending a conference, or pursuing outside training.
- Implemented a yearly mandatory training program for all employees, including courses on unconscious bias and anti-harassment.
Xerox Corporation

For more than 100 years, Xerox has continually redefined the workplace experience. Harnessing our leadership position in office and production print technology, we've expanded into software and services to sustainably power today's workforce. From the office to industrial environments, our differentiated business solutions and financial services are designed to make everyday work better for clients — no matter where that work is being done. Today, Xerox scientists and engineers continue our legacy of innovation with disruptive technologies in digital transformation, augmented reality, robotic process automation, additive manufacturing, and the Industrial Internet of Things.
About our inclusive benefits:
Integrating well-being into our diversity, inclusion (DIB) and belonging initiatives are critical to enabling a successful workplace where our people are happy and healthy. Synchronizing our DIB initiatives with well-being has helped us focus on providing inclusive benefits for all our employees so they can take care of their needs as well as those of their loved ones. By doing so, we will sustain our workplace, promote inclusion and encourage belonging.
We are excited to share some of the benefits we offer that promote the well-being of our employees:
• To ensure that all employees have healthcare, a no-cost medical plan is offered to lower-wage employees and salary-based pricing is available on premiums to make it more affordable.
• In support of our LGBTQ+ employees, we provide coverage for Gender Reassignment and Domestic Partner Coverage. In the late 1990s, Xerox was one of the first companies to offer domestic-partner benefits to same-sex partners of employees.
• Employees who want to grow their families can participate in the Adoption Assistance Plan and be reimbursed 100% of all eligible expenses associated with the adoption of a child incurred by the requesting employee while actively employed with Xerox up to a maximum of $3,000 per child.
• We offer travel and lodging benefits for any covered services where an in-network provider is not available within 100 miles of a member's home.
• We recently added abortion coverage.
Our work-life programs assist our people in many aspects of navigating through life:
• We offer a lifestyle spending account for first-time home buyers.
• We offer support with surgery related to human organs, marrow, and stem cell transplants.
• In 2021, Juneteenth and Veterans Day were added as company holidays.
• We have ten active Employee Resource Groups that invest their time and resources in transforming lives by making a difference within the workplace and their communities.
Providing these types of benefits helps create an environment where our employees can achieve their goals and make our clients more successful.
Yotpo

Yotpo is the leading eCommerce marketing platform, helping thousands of forward-thinking brands like Rebecca Minkoff, MVMT, Bob's Discount Furniture, and Steve Madden accelerate direct-to-consumer growth. Our single-platform approach integrates data-driven solutions for reviews, loyalty, SMS marketing, and more, empowering brands to create smarter, higher-converting experiences that spark and sustain customer relationships. We integrate with the tools online businesses use every day, including Google, Instagram, top eCommerce platforms, and the rest of the martech stack. Yotpo is a Forbes Cloud 100 company with offices worldwide including New York, London, Tel Aviv, Sofia, Australia and growing!
Zeta Global

Zeta Global is a cloud-based marketing technology company that empowers brands to acquire, grow, and retain customers.
We are on a mission to be the preferred software platform for enterprises to accelerate growth and enrich the connections they have with their customers. The Zeta Marketing Platform (ZMP) activates on every online and offline marketing channel (including Email, Connected TV, SMS, Website, Social Media, and more) with sophisticated AI that analyzes billions of consumer data signals to predict consumer intent, personalize experiences, and accelerate growth for brands.
Ziff Davis, Inc.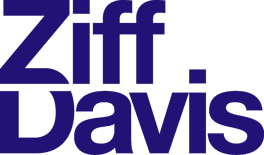 Ziff Davis is a vertically focused digital media and internet company whose portfolio includes leading brands in technology, entertainment, shopping, health, cybersecurity and martech. They embrace the business and societal imperative to have a diverse and inclusive organization, support a sustainable future through their actions and products, and manage their businesses using the highest principles of business ethics.