How HR Leaders Can Overcome The Great Resignation

Mogul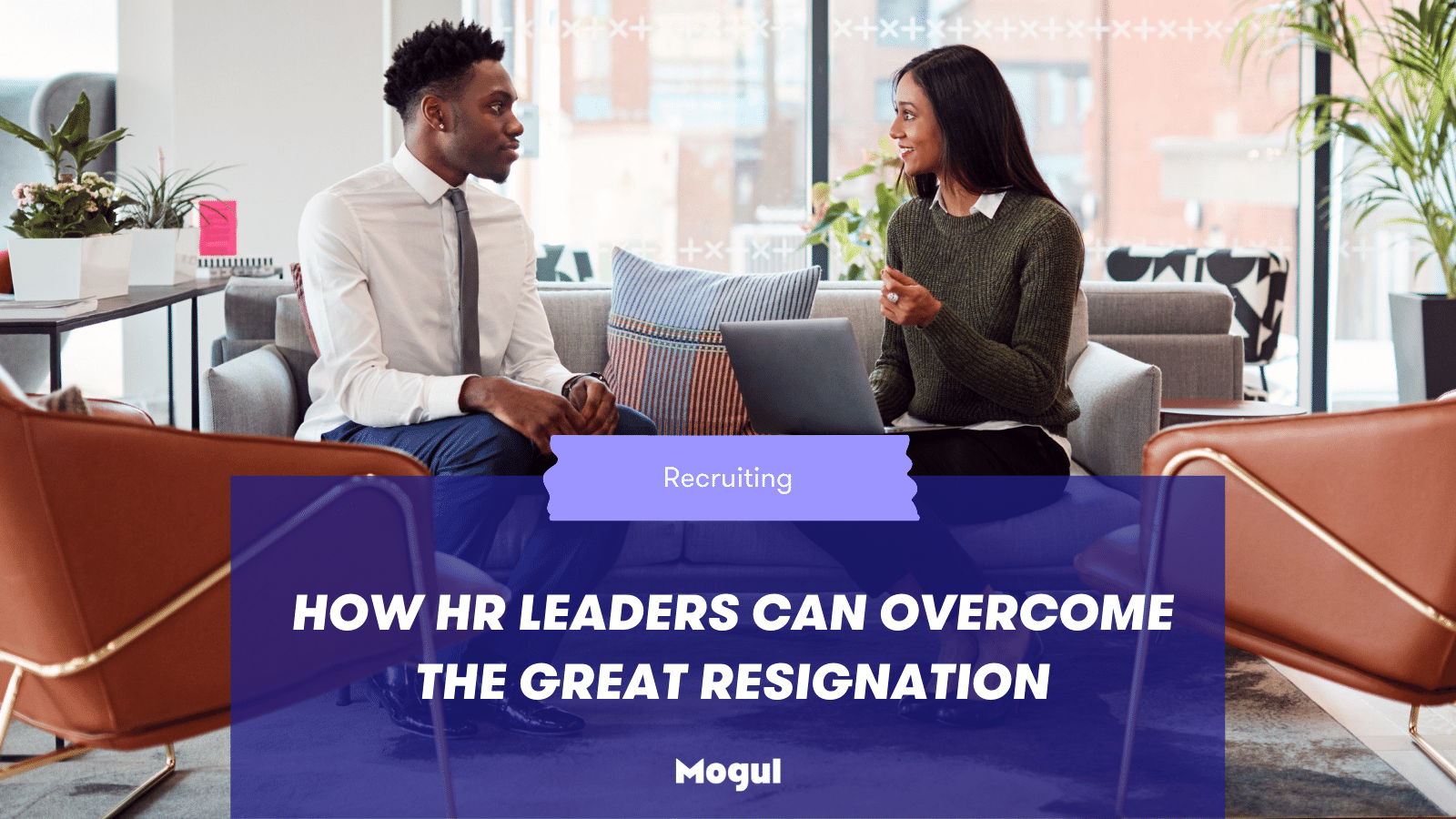 Is The Great Resignation the trend that will forever change the US job market? Is it the result of a major systemic issue that has finally come to a head?
The Labor Department reports over 4.4 million workers have resigned in 2021 – roughly 3% of the national workforce. But quitting was already at record highs in 2019, before COVID-19.
So what does this mean?
The Great Resignation has shined a spotlight on a truism we have known for a long time: people don't leave their jobs. They leave their managers.
Workers are fed up with being treated like expendable numbers in a business's bottom line. Many cite workplace constraints, limited advancement opportunities, and health and safety concerns as primary drivers for seeking employment elsewhere.
Mogul founder and CEO Tiffany Pham joined HRchat's podcast to talk about the meaning behind The Great Resignation and what you can do today to keep your workers inspired. Listen to the podcast here.
The future of work is flexible
"COVID accelerated the world of gig work and freelance employment because of stringent workplace policies and practices," says Pham in the interview.
There are many different ways to make money. Workers have realized that they don't have to be stuck in a cubicle for nine hours to earn a living. Companies that want the best and brightest will develop flexible working arrangements.
Flexible schedules, extended paid time off, and wellness benefits are just a few resources companies should start providing if they're not already.
It's in your best interest to make the company work for its employees as much as the other way around.
Think long-term
One way to keep your workers from handing in their keys at the end of the year is to incentivize them for the long term.
Long-term incentives encourage employees to remain loyal to your business. Creating a sense of stability and psychological safety in their jobs will give your employees the space they need to excel.
Here are a few long-term incentive plans that Pham suggests:
Competitive retirement plans
​​Student loan repayment
Professional development funds or travel
Restricted stock options
Paid family leave
Phased retirement
Scholarships for employee dependents
Charitable donations or matching donations
With so many options available, the best practice is to give employees the freedom to choose their long-term incentive for a personalized experience.
Lead with inclusion
Many HR leaders treat inclusion as a buzzword for "just be nice to people." But it's so much more than that.
An inclusive workplace environment allows workers to bring their authentic selves to the workplace, empowering them to do their life's best work.
Inclusion in the workplace is a top-down effort and must be a practice that company leaders continually model by:
Connecting the work to your company's mission
Being open to and implementing your team's innovative ideas
Practicing transparent communication about your company's goals and struggles
Offering constructive feedback to team members
Focusing on positive reinforcement
Creating ERGs for diverse minority groups
Actively mentoring and promoting top diverse talent
It's important to reiterate inclusion during employee reviews and company-wide meetings to ensure everyone's North Star points in the same direction.
What's at stake
"People need a place to feel like they belong. Everyone is going through something at home. And this is a leading cause of The Great Resignation," says Pham.
"Now more than ever, companies need to listen to their talent carefully and accommodate however possible."
Listen to the full conversation here.