Congrats to Newsweek's America's Greatest Workplaces for Diversity

Mogul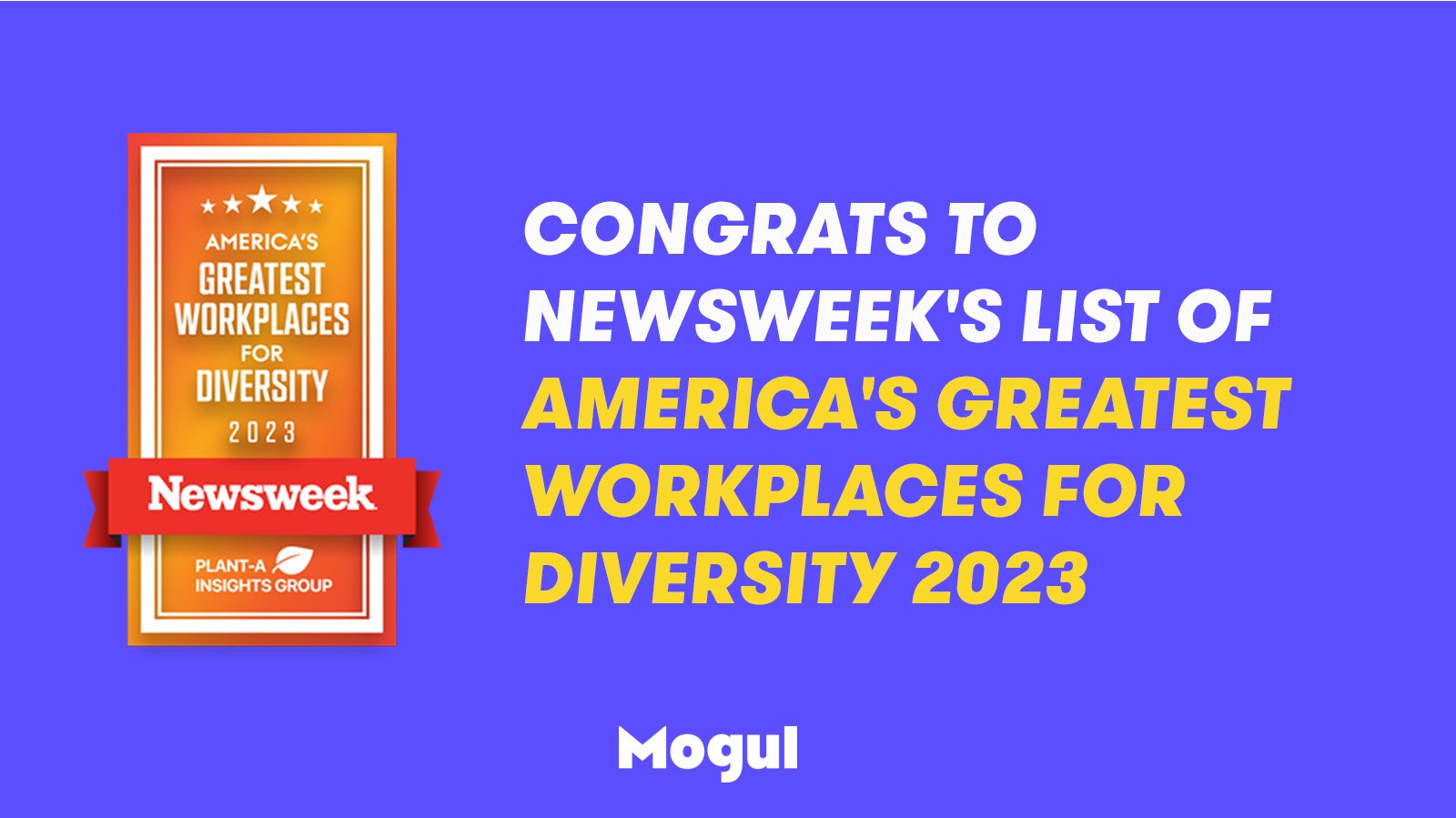 In recent years, companies have become increasingly conscious of the importance of diversifying their workforce.
By attracting, recruiting, and promoting people from a range of backgrounds, including age, ethnicity, gender, sexuality, and physical abilities, organizations benefit from more creative and innovative thinking, wise decision-making, and improved morale among employees. Diversity is far more than a perk – it is essential for a successful working environment. With this growing emphasis on diversity and inclusion in the workplace comes the challenge that it is tougher than ever for employees, customers, and business partners to separate rhetoric from reality.
To help make this process easier, Newsweek recently published America's Greatest Workplaces For Diversity 2023, a score-based list of the top 1,000 companies where employees feel respected and valued regardless of their differences. A review of publicly available data, interviews with HR professionals, and an anonymous online survey of a diverse pool of employees at companies with 1,000 or more employees in the U.S. scored this list of companies. The list includes big names such as Adobe, Liberty Mutual, Medtronic, Paychex, and Sysco.
As a pioneer and leading voice in championing diversity, equity, inclusion, and belonging (DEIB) in the workplace, Mogul applauds all of these organizations for their visionary work. Furthermore, we are proud to have partnered on this journey with the following Mogul clients who made the list:
To learn more about how Mogul can help you succeed in your diversity goals, schedule a demo today.