The Latest Hiring Strategies to Overcome the Great Resignation

Mogul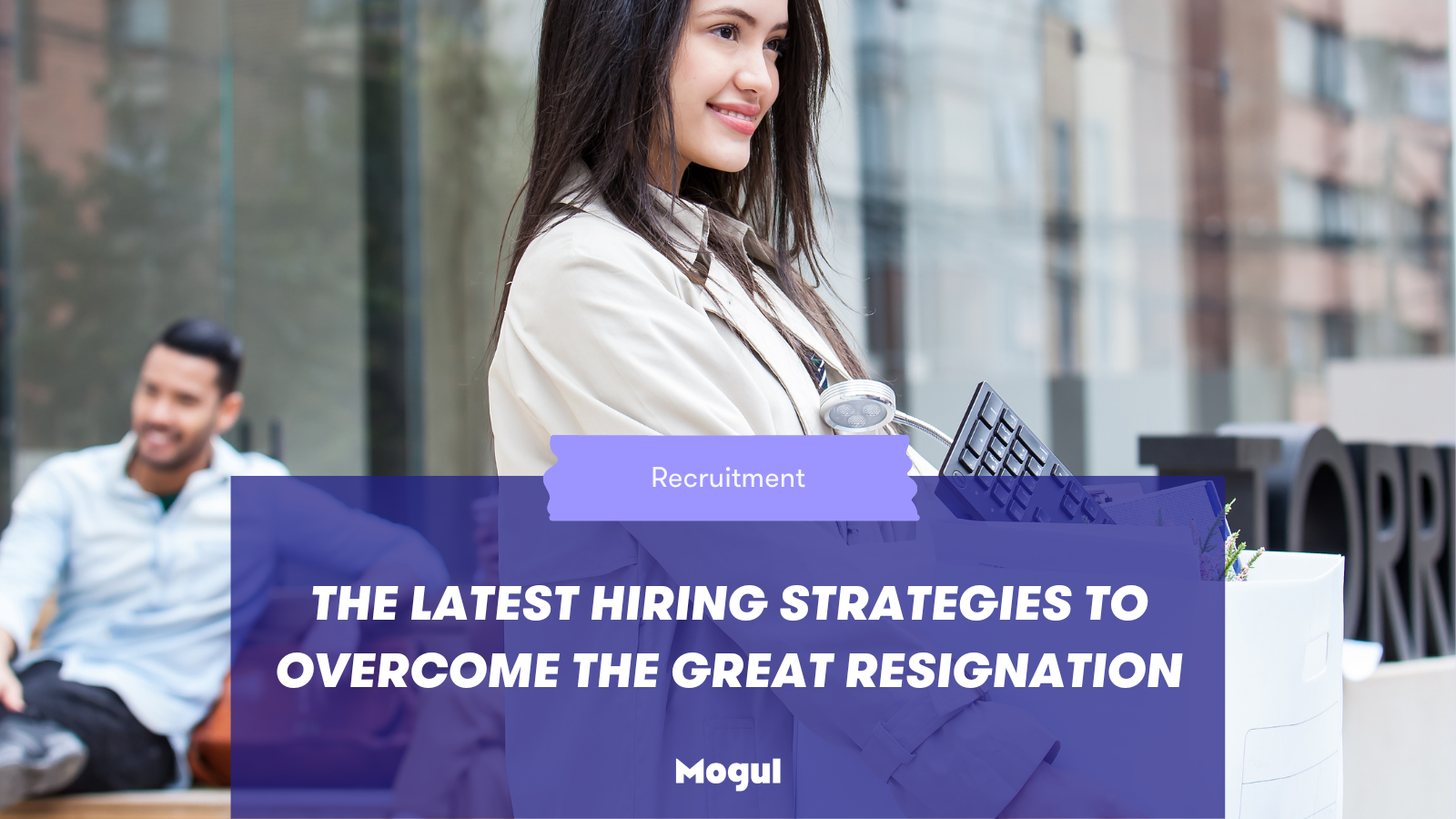 The Great Resignation has left HR leaders with new challenges.
Today, they're not only tasked with growing their organizations but also completely revamping their hiring and retention strategies.
As The Great Resignation pushes on and economic challenges arise, we were joined by Nicole Caracci, Director of Talent Acquisition, Athletic Greens. Nicole shared insights and perspectives on creating a new game plan for hiring and retaining top talent.
Below are the top takeaways for our Mogul Members. Want to hear these insights directly from our speakers? Make sure to join us for our next free live event.
1. Candidate needs are essential
Start interviews with what's important to them. We suggest simply asking them at the beginning of the interview.
Asking your candidate about their needs first shows you're an employer looking to create a win-win.
Take notes about their needs and refer back to them often. These insights will save time, make it easier to find alignment, and helps close top talent.
2. Work/life balance matters more than ever
In the world of remote work, Slack and cloud communication platforms are the office.
Turn off all professional communication devices during weekends to let your team rest and recuperate.
Commitment from leaders on this is crucial.
Leaders must be vocal about this commitment from day one and reiterate it as often as needed.
Voicing commitment to work/life balance provides employees with much-needed psychological safety to know it's okay to relax and spend time with loved ones during time off.
3. Highlight your social impact
Candidates care about who they work for and the company's societal impacts.
In a study by Horizon Media's Finger on the Pulse, "81 percent of Millennials and Gen Zs expect companies to make a public commitment to good corporate citizenship."
Additionally, 44 percent of millennials and 49% of Gen Zs surveyed said that since the pandemic and racial protests, they have made choices about the types of work they will do—and the organizations they'd be willing to work for—based on their values.
Our best advice, leave space in your job descriptions and company website to share how your organization gives back to its community.
4. Everyone is being recruited
We live in a globally competitive world for talent.
Most eligible workers have professional social media accounts that make it easy to find them. Faster than ever in history, more employees are job hopping.
The average tenure across professions is now only roughly 1.3 years.
Don't wait until employees' turnover; assess for needs and compensation regularly to pulse check employee turnover risk.
5. Slow down to speed up
Nothing is a worse feeling for hiring managers to find the perfect candidate, only to receive a no after the offer.
But this is a chance for your team to slow down and reflect.
When final candidates don't convert, ask hiring managers and candidates what might be missing.
Gaining these insights will help innovate processes and drive better hiring outcomes.
6. Communication and transparency are key
We're living in a time of great uncertainty.
Nobody is sure if we're heading toward a recession (or if we're already in one!).
Many organizations are slowing or pausing their recruitment efforts. Some have even already started layoffs.
Over-communicate your plan if there's a concern or a slowdown in the hiring process.
You may have to pause hiring. But communicating transparently will keep candidates engaged, and it will be easier to start recruitment back up once the economy starts looking up again.
Ready to unlock your hiring process?
We help companies worldwide hire diverse talent faster.
Join organizations like Amazon, Expedia, and StandlyBlack&Decker, and source from our database of 494MM Mogul members.
Use patent-pending diversity-focused search filters. Access resumes and direct content info. Build candidate pipelines at light speed. And there are no search limits.