How You Can Help During the Invasion of Ukraine

Mogul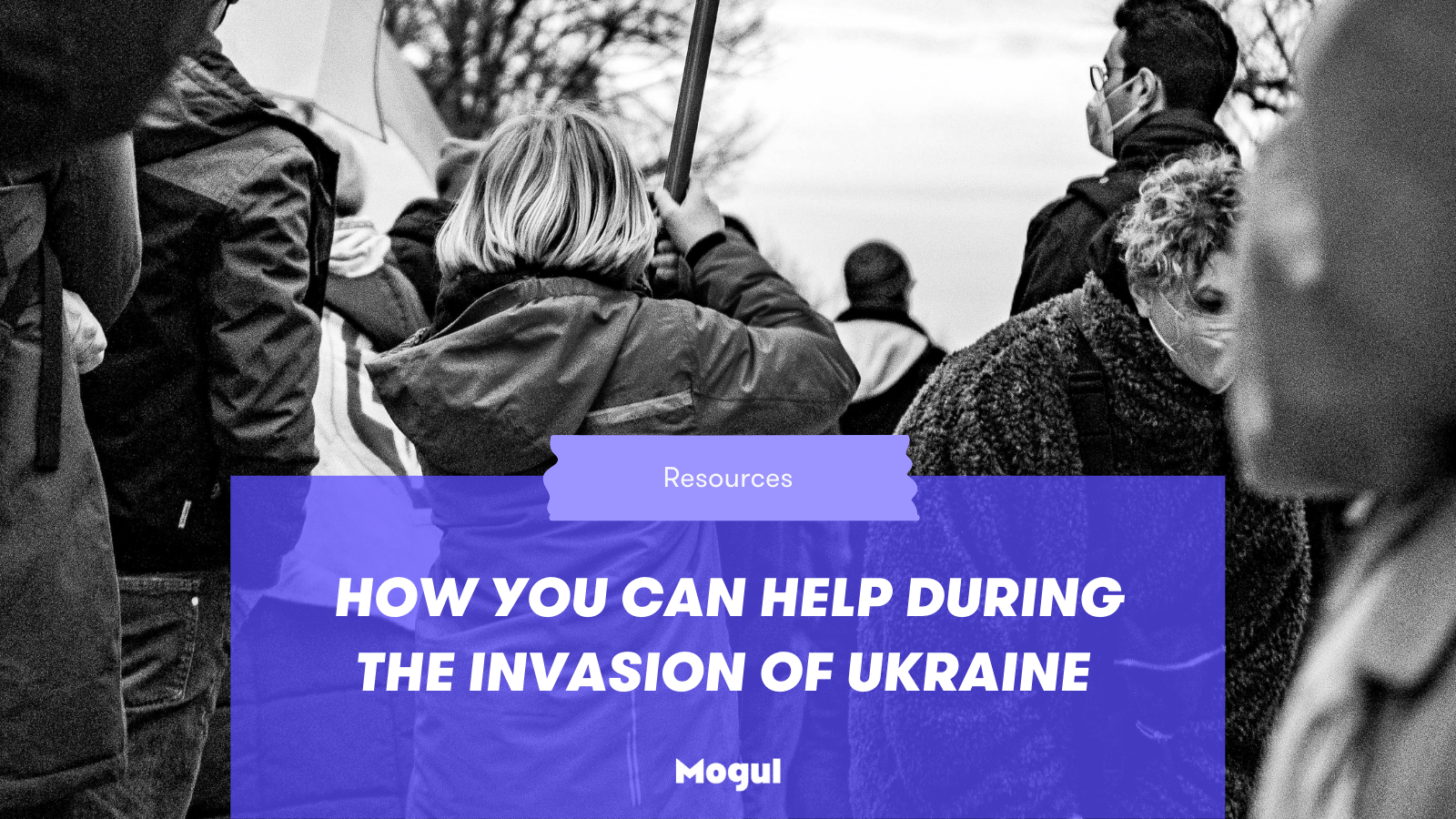 Please stand with us and provide help to Ukrainians in need.
At Mogul, we are deeply concerned for the millions of Ukrainian people currently suffering from violence and human rights violations. During upheaval and war, the most vulnerable need resources and support from those who are safe and able to help.
Those most affected by this war are not powerful or influential. Rather, they are innocent people with parents, children, grandparents, cousins, and pets. Their lives are in danger, and they are suffering. They have very few resources. They are in need.
Now is the time to help. Together, we can provide support and resources to save countless lives and help those who are vulnerable.
Please see below for a full list of resources to help the people of Ukraine, and share this post so others may help, too.
At Mogul, we stand for peace, and we stand up for those who are vulnerable. Let's work together to make the world a safe place for all. Thank you for your kindness and generosity.
Care Ukraine Crisis Fundraiser
Providing urgently needed water, food, hygiene kits, and ongoing support.
Providing critical supplies, access to safe water, child protection, and more.
This Ukrainian organization's Charitable Foundation helps provide psychological and psychosocial support to children affected by the armed conflict
International Committee of the Red Cross
This Switzerland-based organization aims to help people affected by the conflict and support the work of the Ukrainian Red Cross.
Save the Children
Based in London, delivering lifesaving aid to vulnerable children in Ukraine and worldwide.
UN Refugee Agency (UNHCR)
Providing emergency assistance to families in Ukraine
Delivering primary health care and mental health services in eastern Ukraine since 2014, and now focusing on those affected by the current crisis
A Ukraine-based nonprofit, provides citizens with everything from baby food and hygiene products, to clothes and household supplies
Providing humanitarian aid to over 200,000 people on the ground
Funds go towards helping those in need, affected by armed conflict, blood collection, mobilization of volunteers and resources, and emergency activities.