5 Moguls Share How to Overcome Imposter Syndrome

Mogul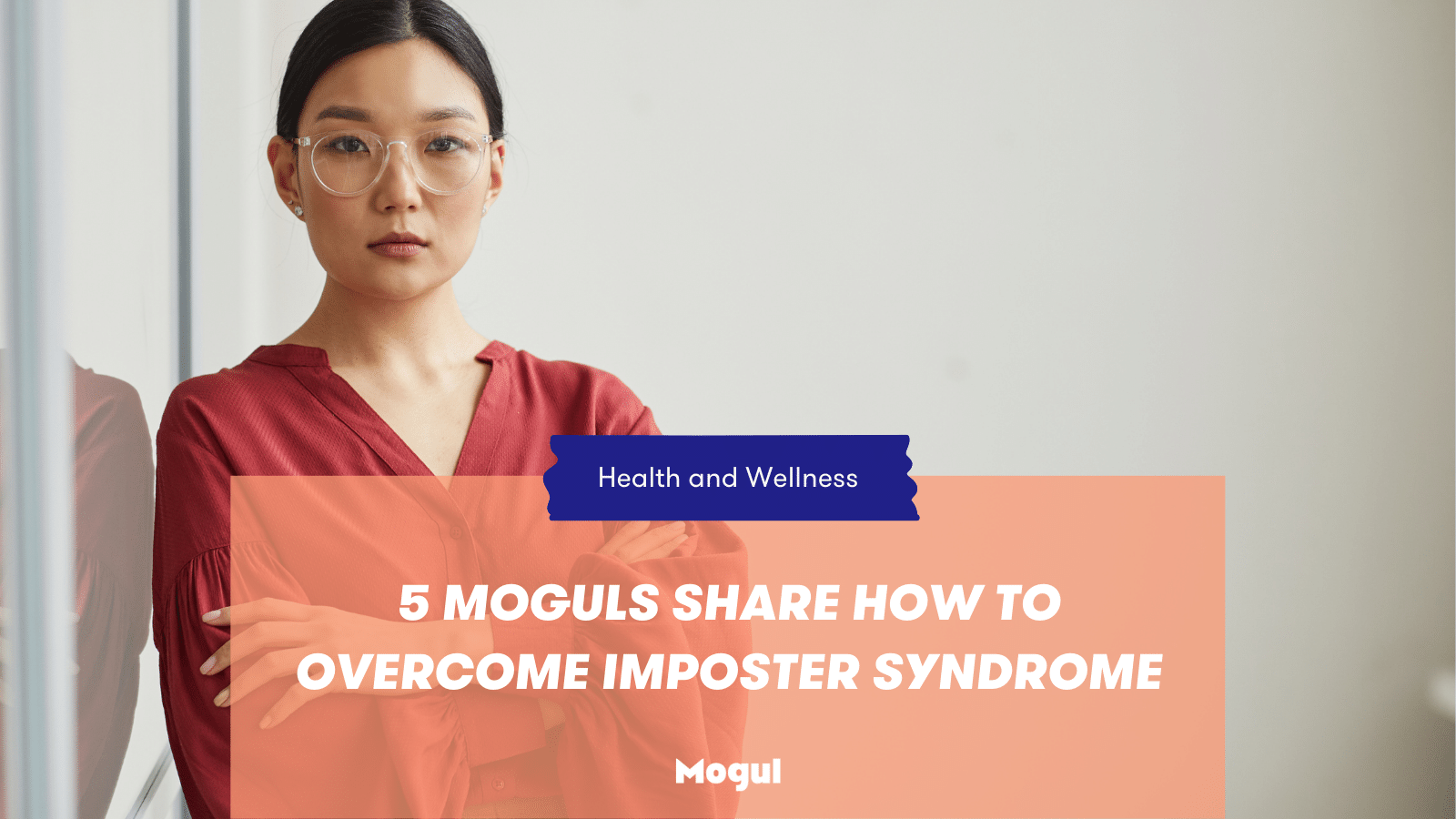 You're familiar with imposter syndrome -- it's that constricting feeling in your gut that leads to thoughts like:
I'm not good enough
I don't belong in my role
I don't deserve my seat at the table
The term "imposter syndrome" was coined in 1978 by two American psychologists, Pauline Clance and Suzanne Imes.
The official definition is "the persistent inability to believe that one's success is deserved or has been legitimately achieved due to one's efforts or skills."
You're not alone if you have ever felt like an imposter. In fact, it's a feeling that all high-performers feel when striving to reach their greatest potential.
But there are ways to overcome imposter syndrome and feeling like a fraud.
We asked our Mogul members to share their tactics for kicking imposter syndrome to the curb.


1. Be your own advocate

From Jennifer Sutherland, Senior Director, Training & Development at KellyConnect:
I remember being so excited about a recent promotion that I bought a bottle of champagne on my way home from work to celebrate that night.
A former manager of mine made one comment about my promotion, and it made me question whether I 'earned' that promotion or if it was essentially given to me because of some other factors.
It took me almost eight months to open that bottle and celebrate. I then promised myself I would never allow anyone to take my accomplishment from me again.
I now advocate for myself and my career success because #IamRemarkable.


2. Always be learning
From Tracy A Bunning Realtor, Instructor & Career Development Manager GRI, MRP, ABR, SRS:
I have found it helpful to continuously educate myself in all fields of my profession.
It's easy to doubt yourself, and at times I can be very intimidated when I am in a room of people with far more knowledge than myself.
The best thing to remember is that no one knows everything, and we all learn something new every day.
If you think you are a person that already knows it all and there is nothing left to learn, then you are as ignorant as the day you came out of the womb.
As the late, great Nelson Mandela said: 'I never fail, I either win or learn.'


3. Chase new challenges
From Beth Mach, Chief Consumer Officer Truecar:
While each day poses new challenges, I don't know if one will ever feel rid of the feeling of not knowing everything and having the answers to it all.
I know that it's important to be curious, dive deep into the things that scare you, and walk in with confidence.
This has helped me keep an open mind to learning and not get in my own way by telling myself I don't know.


4. Nurture your mind
From Karine Roy, Head of Learning and Development at Terminal:
Impostor syndrome kicks in when you let your ego get in the way of your success.
Your ego will wake up the voices in your head, making you doubt your every move and word, and will make you pay greater attention to people's judgments and opinions.
My advice: Do the best you can. Nurture your growth mindset and be humble.
Don't seek perfection -- seek to learn, explore and get better, and don't take things personally. People's comments are often simply a projection of their own feelings.


5. Track your goals
From Aria Tactaquin, AVP of RCG Logistics:
"I think when tackling imposter syndrome, it's important to be self-aware and recognize your results for what they are – always remember that numbers will never lie."
Aria feels that having accountability for failures is essential to growth, but acknowledging your own development (big or small), is just as important.
"Having a clear standard or metrics for what it takes to achieve those goals is helpful and a prerequisite for tangibly confirming those results."


One step at a time
That little voice may be the only thing holding you back from taking your career to the next level.
You have the skills you need. You are worthy of success.
Overcoming imposter syndrome is a continuous process for all of us. Navigating it is learning to reframe how you think about yourself, your work, and the challenges you face.
You worked hard to get where you are, and you deserve to celebrate the wins you've already achieved. And we can't wait to see where you go next.
Need more tips like these? Read more self-care tips on Mogul Resources.